Situation
A top Credit Card issuer was doing multiple campaigns round the year. It was faced with twin problems of list fatigue and low response rates, trying to answer strategic questions:
Which offer to send?
What price to offer?
When to send?
What sequence to follow?
Which Channel to use?
Approach
We deployed advanced modeling techniques to predict the response and volume across campaigns.
We used Bayesian techniques to identify granularities in interaction effects – creating a channel optimization grid.
We helped client design campaigns using DOE techniques.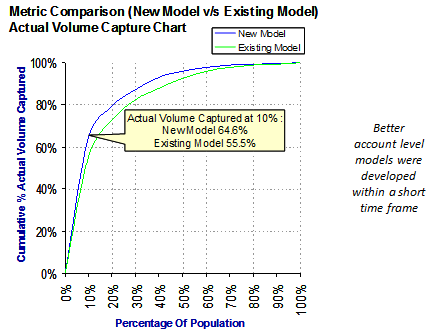 Result
Resulted in direct cost savings of ~30% to client. Incremental positive impact of $2-3 Mn on client's bottom-line.