Situation
The client wants to optimize the reverse logistics network of its supply chain, which is responsible for collecting the used products from customers and reprocessing the raw material from that junk.
Objective is to minimize transportation and storage costs, while ensuring that its factories/plants responsible for reprocessing the raw material from junk are run at optimal capacity.
Approach
Axtria built an Optimization Model using the Trans-shipment solution framework
The Model was built using IBM CPLEX ILOG optimizer
Driving distances across the client reverse logistics network were computed using advanced algorithms
A user friendly front end was developed for the user to use the model outputs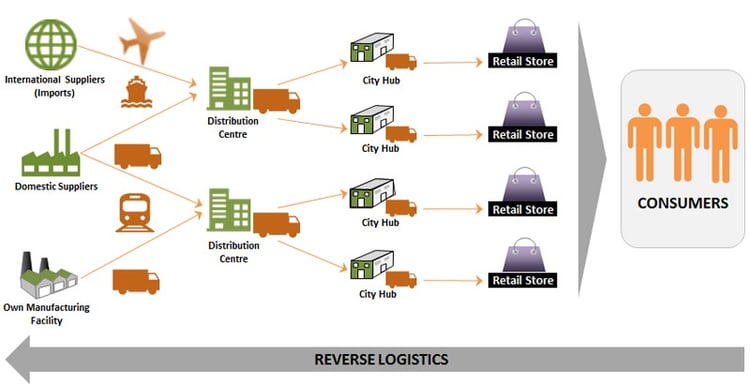 Result
A playbook was built to help the client make tactical and strategic decisions regarding allocation of its transport fleet across the network and optimal mapping of customers to junk processing facilities across the nation.
The model resulted in an overall reduction of 10% in total supply chain costs.