Situation
A large Home Improvement retailer in North America is grappling with defaulting vendors. This in turn is affecting the retailer's SLAs, on-time delivery, supply chain efficiencies etc. They need to find a solution to deal with these defaulting vendors as well as have an efficient vendor evaluation process in place.
Approach
Axtria uses advanced algorithms to assess the performance and capabilities of the vendors to give an accurate view of the vendor landscape.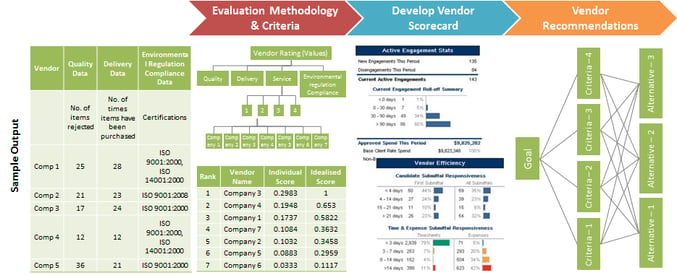 Result
Axtria identified the top defaulting vendors for the retailer. As a result of the recurring default made by these vendors in terms of on-time delivery, non-compliance to the quantity of goods ordered, SLAs, defective items etc. the retailer was able to blacklist a host of these vendors and replace some of them.
This significantly improved the efficiency of their Supply Chain process and led to a significant process improvement.