Introduction
With so much happening in the world in the last three years, perspectives and ways of doing business have gone through a sea change. The COVID-19 pandemic has certainly brought a plethora of changes in how life sciences companies operate. While the human pharmaceutical industry is grappling to find its way through the pandemic, the animal health industry continues to create lucrative opportunities for growth and expansion. The global animal health market size is estimated to reach $67.5 billion by 2026, growing at an annual average of 6.3%.1 For years, the animal health industry was a smaller player in comparison to human pharmaceutical organizations. Now, with its steady growth and predictable cash flows, there is much more attention paid to this space. Despite these upsides, the past 36 months showed us that the animal health industry, like its human counterpart, was not spared from rapid changes in the market. The normally predictable, stable business in this industry has now seen significant uncertainties and challenges, forcing companies to review their business models to remain agile and relevant in today's markets.
COVID-19 EFFECT
The hybrid environment in which sales teams started operating during the COVID-19 pandemic impacted the animal health industry to a great degree. Reps started meeting virtually with veterinarians and farmers instead of visiting them personally. The reduced face-to-face interaction resulted in a slowdown in commercial sales for many companies during the pandemic. However, animal health manufacturers who took this opportunity to unleash their omnichannel practices stayed ahead of their competitors during that time. Rather than sticking to traditional commercial operations practices, animal health companies needed to change strategies to reach the maximum amount of customers. New strategies included inside sales calls, personalized promotional emails, and personalized content for veterinarians and farmers. By adopting an omnichannel approach, companies can tread through challenging times and remain agile to change course if needed.

THE IMPACT OF E-COMMERCE
E-commerce has brought the marketplace to the fingertips of its consumers, and animal health is no exception. The smartphone-using population prefers better customer experience and single-touch purchase options. Increasing internet penetration has made it possible to sell anything and everything online. Leading e-commerce chains for pet care like Chewy, Inc. and PetMed Express, Inc. have reported a significant growth in sales since 2020, with the pandemic fuelling this expansion. North America dominated the market for pet care e-commerce with a revenue share of over 37.5% in 20192. Promotional strategies, timely updates regarding new products, and online deals have positively impacted the market. That's not all! Owners are increasingly treating their animals not just as "pets" but as full-fledged family members. They're spending more on these animals' nutrition and well-being, with much of that spending happening through e-commerce. And we can identify other factors contributing to this rapid growth in pet care e-commerce, such as more animal adoptions and better awareness about their health. Established organizations and large enterprises are leaning towards online business due to lesser expenditures on communication and infrastructure. This agility in changing the business model from offline to online has helped many market leaders take advantage of the e-commerce boom.
Learn More - "Running Animal Health Commercial Ops With Limited Sales Data"
SUPPLY CHAIN UNCERTAINITIES
While the global news network is focused on how the Russia-Ukraine war is impacting energy prices worldwide, the war's effect on animal nutrition in Europe is notable. The countries at war account for 30% of global wheat exports. Sanctions and disruptions in logistics have made this raw material scarce for both human and animal use. Ukraine was fourth in the world accounting for 14% of the global corn exports. With a huge shortage in animal feed, the global supply chain has been severely affected. These unforeseen circumstances are forcing animal health companies to rethink their strategy about alternative raw materials. While there is no silver bullet, the sector needs an integrated approach to employ optimal crop management, pesticide management, optimal grain and feed transportation, and innovative diagnostic tools to keep poultry and livestock in good health.
ANIMAL DISEASE OUTBREAKS
Between 2000 and 2016, almost 360 animal disease outbreaks were recorded across 116 countries. This caused enormous economic losses, impacting trade and affecting global food security. Of these outbreaks, two-thirds were caused by just five diseases, including Avian Influenza, Foot and Mouth Disease, and African Swine Fever. This highlights the opportunities available to better target and manage livestock disease. Scientific advances and emerging technologies, from artificial intelligence to stem cell therapy and new generations of vaccines, have benefitted the animal healthcare space greatly. They have provided greater opportunities to predict, prevent, diagnose, and treat animal illness faster, safer, and more accurately. Veterinary researchers and developers continue to break new ground in reducing disease spread and its impact. Innovations on the horizon in animal health offer the prospect of a world where the threat of disease is much reduced, thanks to stronger immunity, improved prevention strategies, earlier and more specific diagnosis, and more accurate and effective treatment. Bringing these innovations to fruition, from development to widespread availability, would mean lower emissions, less natural resource use, and fewer animals lost.
Animal health manufacturers have a tough road ahead of them with these uncertainties and challenges. With the help of technology partners, animal health companies can maintain agility and focus on innovation and bringing new therapies to the market. Having a strong omnichannel ecosystem can aid animal health companies with better supply chain management, analytics on purchasing patterns, stronger customer relationships, and greater exposure to emerging markets. Axtria is a strategic partner to animal health organizations in the United States and Europe. Its flagship product, Axtria SalesIQTM, aligns commercial operations with a robust incentive compensation module for sales teams. Axtria DataMAxTM ingests and integrates data from disparate sources to make it ready for analytics and insight generation. Axtria has also joined hands with companies to provide consulting in designing their data and omnichannel strategies.
Smoothing the route to market for these new and emerging solutions will unlock the benefits of improved animal health, making raising animals more sustainable. Facilitating development and pathways to market is essential to deliver the next generation of innovation in animal health. Joining hands with the right technology partners can help animal health companies accelerate this innovation and remain relevant and agile in this ever-changing global environment.
References
Fortune Business Insights. Animal Health Market Size, Share, Growth Global Industry Report 2026 [Internet]. Maharashtra, India: Fortune Business Insights Pvt. Ltd.; March 2020 [cited July 2022]. Available from: https://www.fortunebusinessinsights.com/animal-health-market-102371

Grand View Research. Pet Care E-commerce Market Size Industry Report, 2020-2027 [Internet]. San Francisco, California: Grand View Research, Inc. [cited July 2022]. Available from: https://www.grandviewresearch.com/industry-analysis/pet-care-ecommerce-market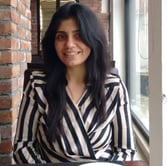 Written By:


Megha Kapadia
She drives content strategies at Axtria having rich experience in Presales and Business Development in areas of Data Management, AI-ML, Customer 360, Omnichannel, and customer engagement.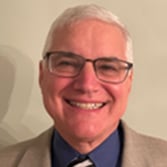 Scott Jacobovitz
Scott Jacobovitz has over 30 years of experience in the life sciences industry, with 12 of those years including animal health products and services. His expertise includes commercial excellence, marketing, and sales strategy. Currently, Scott is a Director in Axtria's Commercial Excellence practice. He leads global engagements in both animal health and human pharma. Scott has an MBA from Seton Hall University and is a certified PMP.