Omnichannel marketing has gained critical importance across pharmaceutical commercial operations, but measuring the efficacy of omnichannel implementation is both complex and important when demonstrating value to key stakeholders like the head office. It is challenging for implementation teams to gather enough relevant data to develop meaningful metrics. Most pharma companies have developed their own proprietary omnichannel measurement frameworks yet still find it challenging to devise an ideal approach. In most cases, measurement metrics are either too generic or not valuable for key stakeholder profiles when reviewing operational or investment-related performance. This article describes a role-driven omnichannel measurement approach and the key metrics most suitable for each stakeholder group.
Adopting a role-driven omnichannel measurement approach
A role-based measurement approach helps stakeholders review the implementation goals most important to each profile and evaluate effectiveness across key omnichannel parameters: channel, content, partner, and platform.

Pharma companies can consider three key roles for omnichannel measurement:
Brand Marketing - e.g., Home Office or Brand Manager
Delivery - e.g., Sales, Digital Marketing Operations, or Service Desk
Operations Lead - e.g., Commercial Excellence or Agencies
Companies may use different titles, and job descriptions may vary, but there are broad commonalities that guide the appropriate key performance indicators (KPIs) across these roles. For brand marketers, omnichannel helps identify incremental cross-channel insights to formulate suggestions that can enhance each customer interaction. At the same time, a delivery profile can leverage omnichannel to decide the right set of actions for their targets. And execution teams will be able to improve their teams' outcomes at both a strategic and tactical level.
Download White Paper - "Omnichannel Engagement: Why Isn't Pharma There Yet?"

Omnichannel measurement for each pharma role
Setting effective omnichannel KPIs involves deciding which categories are the most impactful for measuring success across each essential role type:

Role 1 - Brand Marketer:
Brand marketers aim to change customer behavior to drive each brand's success. Therefore, they see metrics for customers like physicians, patients, and payers as the most important omnichannel program impact measurements. There are four key customer pillars—experience, engagement, influence, and satisfaction—on which brand marketers can measure omnichannel effectiveness.

Source:
Axtria Inc.
Figure 1: Omnichannel Measurement – Customer Pillars


Pillar 1: Customer Experience – Leverage cross-channel insights

Stand-alone sales and marketing campaigns cannot leverage insights and triggers across channels, making it impossible to develop and deploy cross-channel suggestions. An ideal omnichannel experience should make it possible to execute cross-channel actions through Customer 360 insights and utilize Customer Engagement(1,2) Scores for a common measure of channel impact.



Key metrics include:



Increased engagement/impact through cross-channel promotions

Enhanced cross-channel triggers and insights delivery
Agile follow-ups for inbound customer interactions/queries


Pillar 2: Customer Engagement – Target personal preferences

A veritable treasure trove of target customer attribute and behavior data is hidden across datasets, but traditional data storage makes it impossible to incorporate customers' personal preferences in a meaningful way. This limits the impact of omnichannel engagement for patients and healthcare providers (HCPs).



Key metrics include:



Enhanced brand share (volume/voice) across target segments

Increased engagement across customer-preferred channels
Improved adoption across channels with zero/low engagement
Pillar 3: Customer Influence – Consistent communication

For omnichannel marketing to be effective, each customer's content preference should be known and communicated consistently across channels. This requires the ability to measure communication equity(1) (share of customer preference measured through performance and engagement) across each channel touchpoint to deliver consistent content messaging.



Key metrics include:



Enhanced content engagement across channels

Increased key message recall/sentiment (post-campaign)
Improved impact (lift/profit) for preferred content types
Pillar 4: Customer Satisfaction – Impact of omnichannel response

A customer's overall satisfaction with omnichannel interactions relies on a company's ability to deliver the most appropriate interaction at the right touchpoint. The response across relevant touchpoints can dramatically increase an HCP's satisfaction and experience.



Key metrics include:



Increased Net-Promotor Score/Customer Satisfaction Score/Advocacy/Loyalty

Improved brand recall vs. competitor brands
Enhanced service/support feedback across cross-channel interactions
Role 2 - Delivery:
Omnichannel implementation profiles are key to any omnichannel program's development, adoption, and deployment. The following are key measurement categories across sales, marketing, and service implementation teams:

Sales Operations Profile: Measures performance of sales delivery goals across activity, channel, and geographic metrics:

Activity Metrics: Includes cross-channel sales activity

E.g.: Call coverage/frequency, total cross-channel sales activities, NBA-related actions, activity goal attainment, consents obtained

Channel Metrics: Includes sales channels like calls, events, samples, etc.

E.g.: Channel adoption, event registration, sample conversion




Geography Metrics: Includes territory, district, region, designated market area (DMA) that measures operational performance


E.g.: Sales access, geo goals, whitespace coverage, geo market share



Marketing Operations Profile: Measures performance of key marketing delivery across campaign, channel, and content metrics:

Campaign Metrics: Includes digital, offline, traditional, and commerce campaigns

E.g.: Spend, ROI, tactic-level, and platform-level metrics

Channel Metrics: Includes email, search, display, social, website, etc.

E.g.: Visits, impressions, clicks, rating points, open rate, click rate, click through rate, virtual engagements initiated for sales reps (non face-to-face)




Content Metrics: Includes content types, key messages, and media type


E.g.: Content engagement, content affinity, content impact



Service Operations Profile: Measures performance of key service delivery goals across case, channel, and support metrics:

Case Metrics: Includes audience, case category, and incident type

E.g.: % audience resolution, % case resolution, and % incidence impact

Channel Metrics: Includes phone, message, SMS, IVR, portals

E.g.: Reach, frequency, impact, engagement, conversion




Support Metrics: Includes timeliness, priority, feedback


E.g.: First-time reply, turnaround time, ticket response


Role 3 - Operations Lead:
Varied operations teams manage omnichannel implementations across multiple in-house or industry tools and platforms. The following are their key omnichannel measurement categories:

Campaign Effectiveness: Measures the effectiveness of omnichannel campaigns. Examples include:

Cross-channel Campaigns: Extent of cross-channel campaign execution

E.g.: Reach, engagement, and conversion of cross-channel campaigns

Campaign Optimization (scheduled): Optimizing pacing, cadence, budget

E.g.: Reach, frequency, and segment optimization




Triggered Campaigns: Impact of new/triggered campaign executions


E.g.: Triggered campaigns reach, impact, and engagement



Journey Deployment: Measures the extent of omnichannel journey deployments. Examples include:

Persona-based Executions: Implementation of persona-based journeys

E.g.: % of persona journeys, persona journey impact/engagement

Single vs. Multichannel Executions: Variety/complexity of journey executions

E.g.: % multichannel journeys, % multichannel journey impact/engagement




Journey Optimization: Ability to improvise journeys (manual/automated)


E.g.: Improvement in engagement/time to market with optimizations



Program ROI: Measures return on omnichannel deployment. Examples include:

Program Goal Attainment: Team-wise goal performance

E.g.: % goal achievement, % budget optimization, and % new segment reach

Program Engagement: Team-wise engagement analysis

E.g.: % customer interaction, % channel engagement, and % content impact




Program Impact (Lift/ROI): Team-wise impact analysis


E.g.: % program lift, % program ROI, and % program profit


While executing omnichannel measurement, pharma companies must assess their efforts promptly to ensure relevant impact. Today, we lack a holistic approach to measuring the overall effectiveness of omnichannel campaigns across each stakeholder's specific needs and goals. A role-driven measurement approach ensures robust analytics and reporting for any omnichannel initiative. To measure omnichannel success, it is imperative that implementation platforms provide agile measurement capabilities to support a role-driven view of investment to outcomes.

Learn More - "Omnichannel Transformation - Need for Connected Platform Ecosystem"

REFERENCES
Appleton J, Gogolina S. Maximizing omnichannel customer engagement: an Ipsos point of view [Internet]. New York: Ipsos; 2020 Jul [cited 2022 Aug 3]. Available from: https://www.ipsos.com/sites/default/files/ct/publication/documents/2020-07/maximizing-omnichannel-customer-engagement.pdf\
ZoomRX. Dispelling common myths in omnichannel engagement [Internet]. [place unknown]: ZoomRX; 2021 Oct 4 [cited 2022 Aug 3]. Available from: https://zoomrx.com/reports/omnichannel-engagement-myths/ZoomRx_Whitepaper_2021_4th_Oct.pdf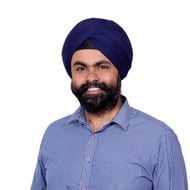 Written By:


Puneet Singh Bhatia
Puneet Singh Bhatia (Senior Director, Axtria) is a Digital Marketing expert with 18+ years of experience in executing projects and developing products across pharma and media domains. At Axtria, Puneet acts as a Marketing SME and Product Lead supporting Axtria's Omnichannel suite of products. Post MBA from Indian Institute of Management-Bangalore, Puneet has provided marketing consulting, operations and delivery services for prestigious clients including Google, Viacom, RTL Group, Wiley, New York Times, Apple, Twitter, Reliance, Hindu, Hindustan Times, etc. His industry accomplishments include authoring three 'Digital Marketing' bestselling books on Amazon and being cited with the '100 Most Influential Marketing Tech Leaders Award' by World Marketing Congress in 2016, following-up with '100 Most Innovative Marketing Tech Leaders Award' in 2018 and 'Marketing Mavericks' in 2021. Prior to Axtria, Puneet was associated with Cognizant Technology Solutions and Patni Computers as a Senior Business lead across digital and martech transformations.