Introduction
Today, omnichannel customer engagement is table stakes. Emerging and Fortune 500 life sciences organizations, are reinventing the way they interact with customers, driven by the proliferation of technology and mobile connectivity, growing experience with digital engagement, and restricted sales rep access to healthcare professionals among other factors.
For forward-looking organizations, now is the time to invest in the right technology stack to pave the way for omnichannel success. It's not just about dipping into out-of-the-box applications but developing an omnichannel strategy and underlying technology infrastructure that intelligently connects with customers through every possible channel seamlessly and with 'controlled automation.'
Not just that, to deliver the business outcomes that can be achieved with proper technology integration, organizations need an equally strong change management strategy. The mindset of the business and technology must be dynamic and change-oriented, with a vision for a technology-driven future and the preparation to lead transformation.
In an omnichannel transformation, change management is a critical success factor in keeping sight of the employees' fears and needs when changing to new ways of working and often to organizational structures – the true resistance to change! More often than not, human beings prefer stability and value the comfort of tasks and procedures they already know how to manage. People often resist change that pushes them away from their 'comfort zone.'
Nearly 70% of all change management initiatives fail(1), and most organizations cite the inability to manage employees as their reason for failure. Hence, appropriate measures must guide employees through their adjustment period.
Learn More - "Measuring Pharma Omnichannel Effectiveness: A Role-Driven Approach"

Change management for large and complex programs driven by deep analytics
Successful change implementation is a long-term process and critical to omnichannel success. To align employees with its strategy, an organization needs to ensure they understand the process, reasons for driving change, and how it may impact their work.
Axtria's framework to manage business change refines common change management approaches for new technology or process deployments. The five steps of Axtria's framework are illustrated below (Figure 1):
Figure 1: Axtria's framework to manage business change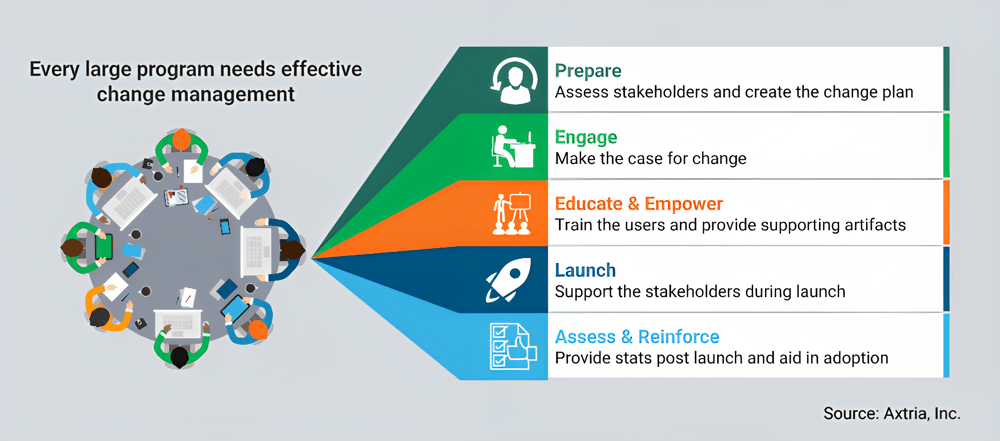 The first step of this process, 'Prepare,' often determines if the transformation can change successfully. This step involves making people familiar with the new systems, how tech will enable rather than replace, terminologies, and implementation outcomes.


Most common reasons for organizational change resistance that need to be addressed
New programs, especially in the neo-tech and omnichannel context, often come with terms such as 'inbuilt-AI,' 'micro-customization,' 'one-stop solution,' and 'self-learning!' Put these terms in perspective in the English language – think about them for a minute! Did that ring an alarm?
Employee resistance and communication breakdown are common hurdles faced during major organizational change, especially during technology or digital transformation. Employees may lack the specific knowledge of the impact of technology and resist behavioral traits needed to adapt easily to changing circumstances. Anticipating and planning for resistance is an essential aspect of implementing organizational change, and it can be simple, but it does need acknowledgment and attention.
People often describe the 'fear of change' and 'fear of the unknown' to express resistance to change, but these are so broad that they don't guide actions beyond the need for communication. At Axtria, we define five underlying concerns that create the barriers to change (Figure 2):
Figure 2: Key concerns to address for any change

Further, given that poor communication negatively affects organizational change, managers should tailor effective messaging to support people through transformational change.
Also, some of these dimensions need to address fears directly and positively; for example, if a new process is more transparent, it improves Trust or is more automated, it improves Time. In the omnichannel framework, this can mean a shorter time to campaign ROI for the brand managers or sharper communication to the HCPs for the reps. But would they know this? And would they be a part of the process or be a 'spanner-in-the-tech?' People must be given a chance to absorb this. These benefits should be used to create excitement and counteract other fears or challenges.
Can program design backed by data and insights alleviate employee concerns?
Omnichannel is the seamless inclusion of technology, process, and people to deliver customer engagement objectives. It's new, and there aren't too many examples in the life sciences context. But there are examples, and there are successes!
Organizations need to demonstrate these directly and change the rules of employee engagement. They need to design their programs to inspire and engage the people impacted. A few key factors drive employee alignment:
Trust: Leaders inspire trust, but they must be backed by insights on the impact of such programs. Along with traditional methods, such as informal change champions, formal change champions will need to include proof of concepts and pilots and demonstrate impact. Transparency fosters trust!
Control: Deep and wide-ranging insights help in good preparation for change and high levels of trust and accountability. Sharp milestones and KPIs, even on the floor, give people a sense of control or even call for help. Incentives to drive ownership and deliver on the KPIs make it real.
Time: Every change is time-bound. Every activity has an 'expiry date.' It's the bane of change management but can be turned into an ally through visibility and availability of the evidence from the impact of change.
What is in it for me (WIIFM)?: Upgrade of technology makes life easier and better! It's a fact, but what's-in-it-for-me to be a part of the change? Incentives, not necessarily monetary or tangible, improve job effectiveness and enable the speed of implementation and adoption.
Difficulty: Organizations should involve employees early—train them, prepare them, and communicate regularly.
To help organizations approach any upcoming or ongoing transformations, here are examples of how to address employee concerns through program design and change management (Figure 3):
Figure 3: Example approaches to mitigate concerns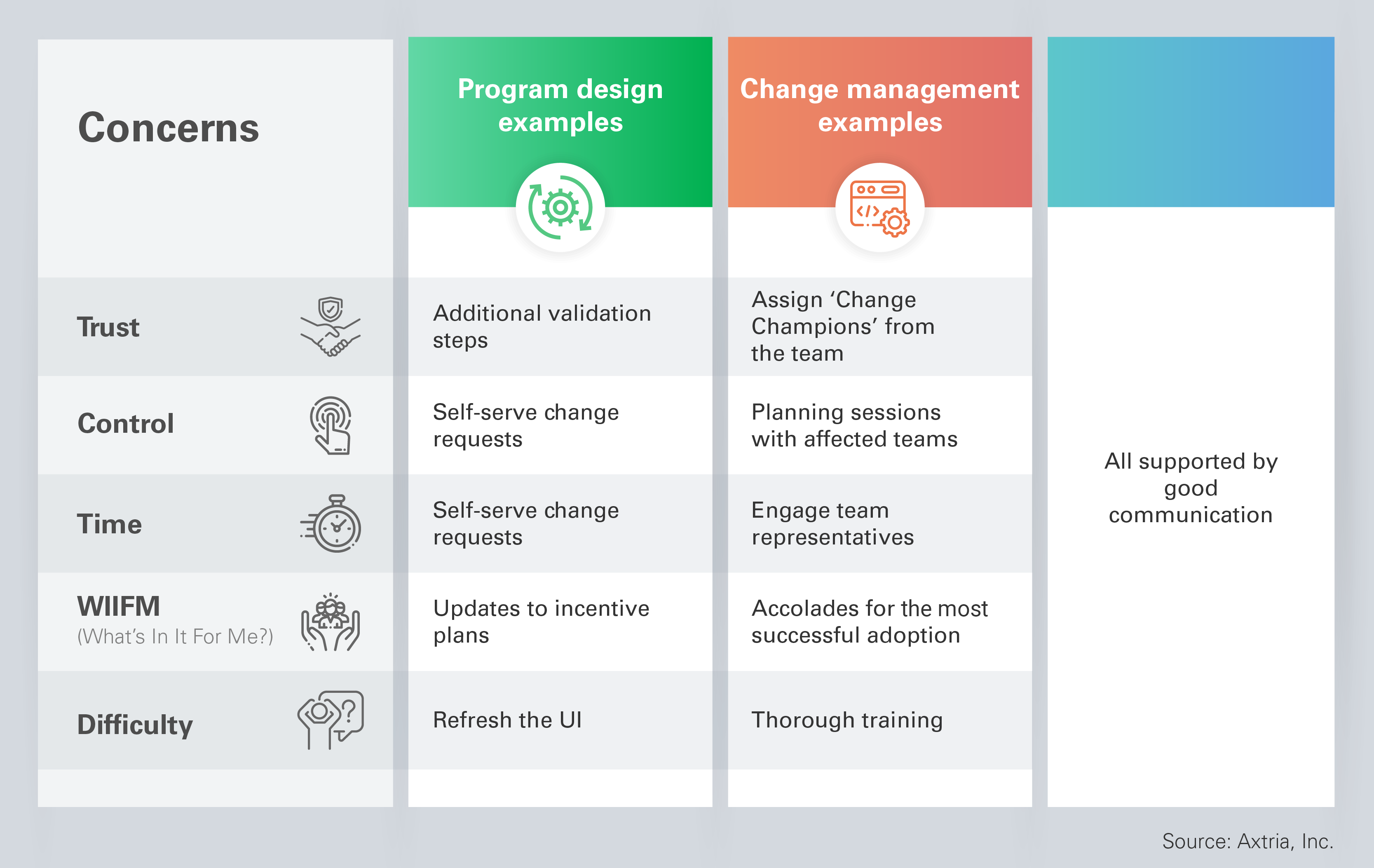 Adapt the omnichannel program to address the key concerns of different stakeholders
The implementation of a successful omnichannel program can trigger notable organizational and behavioral changes in life sciences organizations. The changes set off by omnichannel require many roles across the organization to shift focus, become more agile, and call for robust change management.
While every person is unique, there are commonalities that we can identify and anticipate based on the role within an omnichannel program. Below is an example of how to adapt the omnichannel program to address the key concerns of brand directors (Figure 4):
Figure 4: Adapting the omnichannel program to address the key concerns of brand directors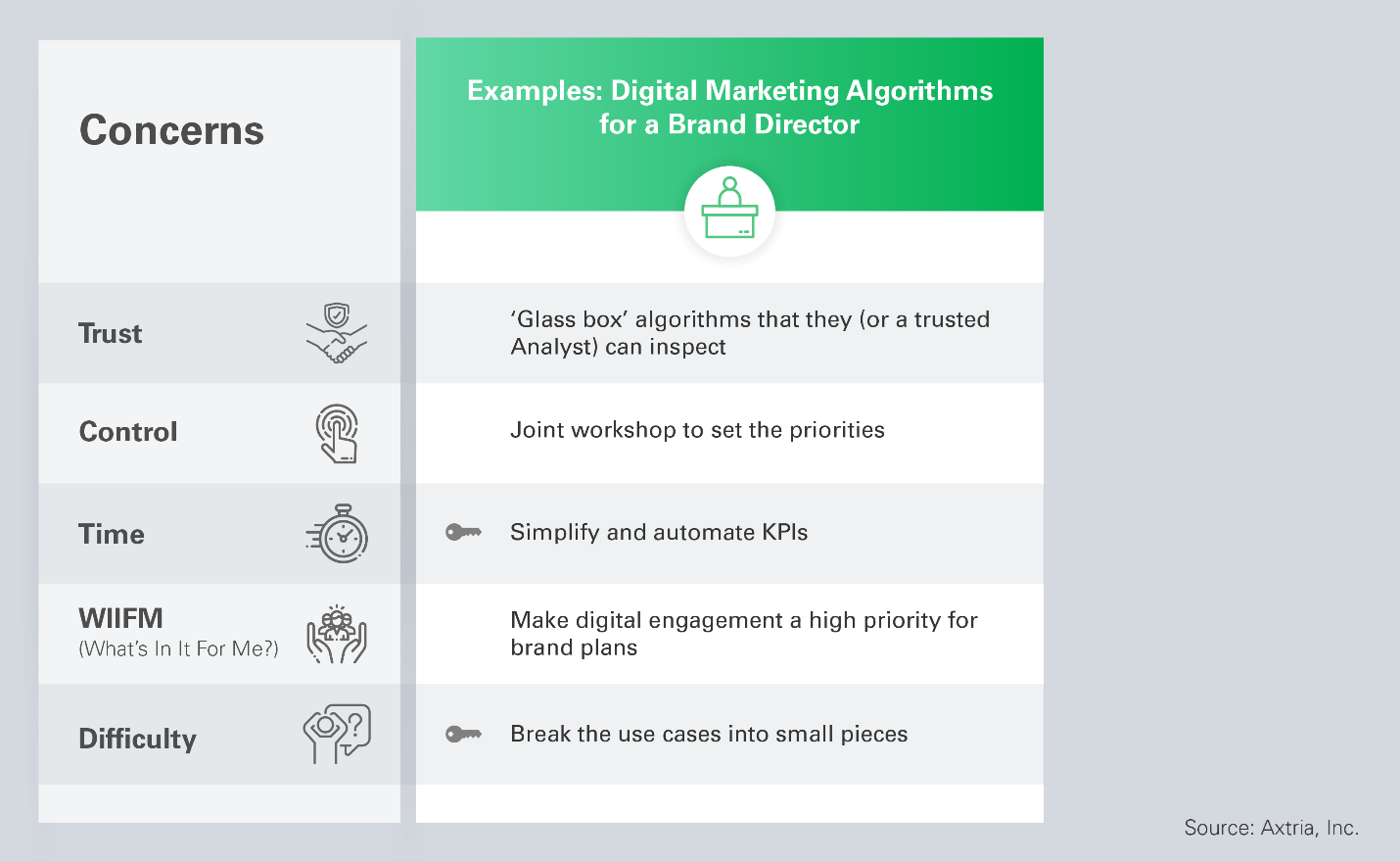 Conclusion
The success of omnichannel lies in immersive human interaction with digital and other channels to enhance engagement and create seamless customer experiences. Creating an omnichannel experience requires significant changes to an organization's operating model, its capabilities, and supporting infrastructure — changes that are time-consuming, expensive, and more than just fancy claims of end-to-end, mobile, and personalized!
There is an impact of the change on every stakeholder – senior leadership, functional management, and the floor. Approaching this change with every aspect covered, the 'omnichannel way,' with capabilities that empower people to control and are self-serve, can be the mantra to success. Inclusive data to insights to planning to operations approach providing tangible outcomes at each step can have far-reaching benefits of technology implementation!


References
Nohria N. and Beer M. Cracking the Code of Change. Published in May – June 2000. Available at: https://hbr.org/2000/05/cracking-the-code-of-change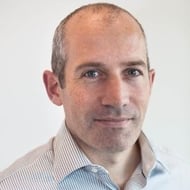 Written By:


Charles Rink
Charles Rink is a Principal, Omnichannel Capabilities Lead at Axtria. He has over 20 years of experience in strategy consulting, technology, and analytics for the Life Sciences industry. Based in London, he brings extensive experience advising clients in commercial strategy, analytics automation, and omnichannel operations globally.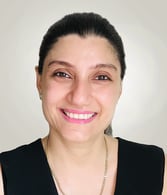 Nidhi Jolly
Nidhi Jolly is a Senior Manager in the Marketing team, at Axtria. She has over 15 years of experience in the research and consulting industry, with about ten years of experience working across various facets of content development, offering management, business development, and consulting services for the life sciences and consumer health industries. At Axtria, Nidhi partners with subject matter experts to author thought leadership content covering data analytics, artificial intelligence, omnichannel customer experience, the life sciences industry, and much more.