Presenters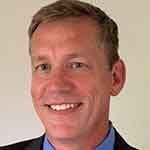 John Camburn, Principal and Head of Engineering, Axtria's DataMAx
John started computer programming as a teenager in high school and remains passionate about technology solutions more than 30 years later. John has led teams from around the world in the development of both custom software and commercially marketed SaaS solutions in the finance and life science industries. He was an early adopter of agile methodologies and DevOps strategies, leading multiple development teams for one of the country's fastest-growing, privately held software companies.
As Director of Global Data Management for Pfizer, John oversaw the implementation of several software systems and databases designed to meet the needs of commercial operations in the United States and globally. Prior to joining Axtria, John served as Senior Principal within the Information Management team of IQVIA where his primary focus was the implementation of customer MDM solutions and commercial data warehouses.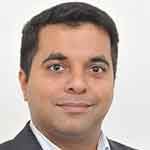 Omkar Inamdar, Head of Global Information Delivery, Amylyx Pharmaceuticals
Omkar is working in the capacity of the Head of Global Information Delivery at Amylyx Pharmaceuticals. At Amylyx, Omkar is responsible for defining enterprise analytics strategy, building data and reporting environments for commercial and GxP systems, defining and establishing data governance. Before joining Amylyx, Omkar led Enterprise Data Governance at PTC Inc., prior to PTC, Omkar spent over 15 years at Deloitte Consulting helping clients in life sciences and technology industries to strategize and implement complex data management solutions to further customer growth and success. During his career, Omkar gained significant global experience working in different geographies including US, Canada, India, The Netherlands, Czech Republic, Singapore, Australia and Japan.