This blog is based on the full-length article, "The Importance of CDMS in the Clinical Study Process," featured in the August 2020 edition of International Clinical Trials. Click here to read the original article.
Since 2000, the number of clinical trials per year has dramatically increased, and quality assurance regulations are much tighter. Therefore, clinical data management systems have become necessary tools for ensuring the highest quality of data - a key component to clinical trial success.
The Importance of CDMS in Clinical Trial Management
On average, the clinical trial volume has increased by
53.95%
per year from 2000 - 2009 and
14.7%
between 2010 and 2019. As of
Nov. 17, 2020,
there have been
32,340
new trials in 2020 alone.¹ As the number of clinical trials increases, so does yearly spending. In 2019, clinical trial costs totaled $46.8 billion globally.²
Further, regulatory bodies such as the FDA impose increasingly strict regulations to ensure data quality. Whereas pen-and-spreadsheet data collection was previously sufficient, electronic data storage via a CDMS is now ideal for guaranteeing submitted data complies with the latest standards.
Managing clinical data through a CDMS is key to:
Generating satisfactory clinical research outcomes and compliant submissions

Controlling data entry, storage, and transmission

Verifying the data are of the highest quality, integrity, and reliability

Fast-tracking a drug's time-to-market

Enabling better patient experiences and outcomes by reducing the drug development time
The Top Three Benefits of CDMS
Provides a global, controlled, standardized data repository
For a successful clinical trial, the entire data entry and transmission process must be controlled and audited, and any errors in the data corrected. This process is simple with a few standalone PC-based systems, but hundreds of such systems are in modern clinical trials. For example, any modifications, such as a form requiring an extra column or an analysis needing another variable, would require changing hundreds of standalone systems in the process.
Through enterprise-wide, centralized CDM platforms, one can govern and orchestrate the data management and analysis process, which cuts costs while boosting process efficiency, submission quality, and conformity. Further benefits include:
The conformity of defined local and global standards

A single source of truth system for statistical analysis and reporting key performance indicators

High-quality study submission packages

Decreased operations costs for both IT and the business

Consistent automated data collection which avoids user bias or other variables which could manipulate outcomes
Ensures compliance
For pharmaceutical companies and contract research organizations (CROs), standards management is vital. Regarding all clinical and non-clinical research, these companies must follow the standards and guidelines defined by bodies like Clinical Data Interchange Standards Consortium (CDISC). Due to increasing clinical trial volume, regulated authorities such as the Food and Drug Administration (FDA) have mandated that study submissions follow the highest-level quality standards and are ramping up regulations. Therefore, a CDMS is necessary to ensure submitted data complies with the latest standards.
To avoid any corrective and preventive action, it is now paramount to meet all these regulatory and compliance needs, including the audit trail of information storage, user accesses, data exchanges, and data security. Clinical data management platforms can govern and orchestrate this data and analysis process. For example, CDMS has CDISC-compliant templates that simplify designing and exporting electronic case report forms (eCRFs).³
Clinical data must meet all regulatory compliance since the CDMS requires a validated environment. As the FDA defines in the Code of Federal Regulations Title 21 (21 CFR Part 11), any CDMS design must conform to the regulatory requirements for electronic records and security requirements for a closed system.⁴
All electronic records and electronic signatures submitted must comply with 21 CFR Part 11, which defines the data's compliance and defines submission requirements. Some of the critical, compliant needs that the CDMS should fulfill are:
Electronic records control:

the system must accurately and fully reproduce the electronic documents with a complete audit trail of the dates and metadata.

Proper sequencing of steps or transactions

: a defined security hierarchy should control the object life cycle, data access, and system functionality.

Procedural controls:

the system should perform revisions and trace back who made the changes. Additionally, the system must enable electronic signatures when the transaction/operation occurs.
Accelerates clinical trial, submission, and drug launch turn-around time
In drug development, the turn-around time from development to launch and marketing depends on the quality and integrity of clinical trials after regulatory authorities receive the submission. To streamline and speed up the review process, it is crucial that regulatory agencies collect clinical submissions that are complete, high-quality, and meet the various standards. Ultimately, CDMS use facilitates a faster, more seamless process that cuts down costs associated with lengthy drug development while fast-tracking time-to-market.
The Bottom Line: CDMS Ensures Data Harmonization, Standardization, and Compliance
The need to standardize data inputs and replace all manual ways of working with electronic systems, coupled with an increasing number of clinical trials and tighter regulations, increases the demand for CDMS. Regulatory agencies like the FDA, Pharmaceuticals and Medical Devices Agency (PMDA), European Medicines Agency (EMA), and the like are gradually moving towards integrated electronic systems. Therefore, submission formats are becoming standardized to meet the needs of submission review platforms and systems.
A CDMS provides a foundation for error-free data collection and quality data submission at a high level, resulting in faster drug discovery and accelerated time-to-market. Therefore, organizations should thoroughly execute this technology to meet rapidly-advancing technological and business needs while complying with standards-based clinical entities.
Ready To Delve Deeper?
Click here to read the full International Clinical Trials journal article – "The Importance of CDMS in Clinical Study Process" – to learn more about how CDMS helps organizations satisfy these needs to streamline clinical trial success.
References
Trends, charts, and maps. U.S. National Library of Medicine [Internet]. [Updated June 15, 2020; cited June 16, 2020]. Available from: https://clinicaltrials.gov/ct2/resources/trends#RegisteredStudiesOverTime
Clinical trials market size, share & trends analysis report, 2020-2027 [Internet]. Grand View Research. May 2020 [cited June 16, 2020]. Available from: https://www.grandviewresearch.com/industry-analysis/global-clinical-trials-market

Clinical trial software: understanding EDC, CTMS, ePRO, RTSM, and addressing industry challenges [Internet]. AltexSoft. May 26, 2020 [cited Oct. 3, 2020]. Available from:

https://www.altexsoft.com/blog/clinical-trial-software-edc-cdms-ctms-rtsm/

.
CFR – Code of Federal Regulations Title 21 [Internet]. U.S. Food and Drug Administration. May 26, 2020 [cited Oct. 3, 2020]. Available from: https://www.accessdata.fda.gov/scripts/cdrh/cfdocs/cfcfr/CFRSearch.cfm?fr=11.10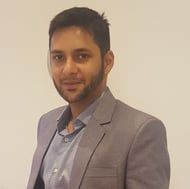 Written By:
Rohit Jain
Rohit Jain is an experienced IT consultant with over 15 years' experience in data management consulting and implementation. His focused expertise includes CDM, master data management, data quality, and governance within the pharma industry. Rohit has successfully led global programs to deliver CDM and master data management solutions. Such applications include a global CDM solution for one of the top 50 global pharma companies and multi-domain master data management for one of the top three US food and distribution companies. Currently, Rohit is a director at Axtria, Inc., with a Master's degree in Computer Applications and a Postgraduate diploma in Business Administration.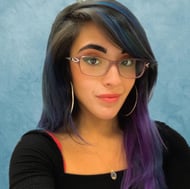 Rebecca Lorenzo
Rebecca Lorenzo is a digital content creator with over seven years of experience in marketing, journalism, content strategy, and social media management. Rebecca works both independently and in partnership with life science subject matter experts to create content about data analytics, artificial intelligence, pharmaceuticals, and much more, with content in a wide variety of publications. Currently, Rebecca is marketing analyst at Axtria, Inc. In her free time, she is a highly acclaimed writer and director for a music news publication. She holds a Bachelor's degree in Communications and a Minor in Literature..