The United States Food and Drug Administration (FDA) defines a rare disease or orphan disease as a disease or state that affects less than 200,000 patients in the US, or that affects no more than five in 10,000 of the general population in the European Union (EU).1 It is estimated that there over 6,000 different rare diseases identified to date, with around 3/4th of these genetic in origin.1 With genetic as a major etiological factor, rare diseases disproportionately affect children, with 30% of the children with rare diseases unable to survive beyond five years of age.2
There is no doubt that the development and commercialization of rare diseases is an incredibly difficult area for any company. The challenges are numerous and cover many areas, as broad as economics and disease awareness. And as a result, pharmaceutical companies have traditionally been hesitant to foray into this space. To overcome these challenges, the FDA and other regulatory bodies – legislated the Orphan Drug Act in 1983 to provide the much-needed impetus for the development and commercialization of rare diseases.
Continued advocacy by the FDA and patient groups has created a much-needed drive for rare disease drug development. Since 1983, the FDA has approved drugs and biologics for 800+ rare disease indications.3 The growth of rare disease research is further attested by the fact that in 2019 the Center for Drug Evaluation and Research (CDER) approved 44% of pure orphan products (i.e., 21 out of 48 novel drug approvals were pure orphan products).3
challenges in uncovering Diagnostic pathways
Rare disease diagnostic pathways are often filled with unique challenges, from a very small patient population with limited disease awareness to a lengthy timespan for a patient to go from symptom onset to an accurate diagnosis.4 Key factors are not only around patients affected by these extreme conditions but also physicians who are generally not specialized and trained to diagnose patients early on in their treatment journey.5 The inherently small population of patients not only makes recruiting them for clinical trials challenging but also the ability to study patient dynamics-adherence and drug switching highly convoluted.

A. Disease awareness
It can take multiple doctors and multiple misdiagnoses and hence, a long time before even a preliminary diagnosis is made.

Many rare diseases with multiple variations of phenotypic representation have minimal literature present that could support awareness both in the medical fraternity and society.
There are only a handful of initiatives that bring attention to common challenges, needs, or potential solutions in rare diseases.
B. Challenging diagnostic pathways
There are multiple pathways of referral and treating physicians navigating through their point of view, depending on the specialty they cover.
It often takes numerous expensive confirmatory tests - lab tests, genetic tests, biopsies, pedigree analysis before a final confirmation is achieved.
C. Access to therapy
There is a multitude of factors, including limited coverage, reimbursement difficulties, or other circumstances that prevent patients' access to these costly treatments.

Stakeholders - payers, regulators, and especially patients often complain of sub-optimal pricing framework2 when it comes to rare diseases, and especially those treated by innovative therapies such as gene therapy.
D. Treatment of choice
Access and insurance play a very crucial role in determining the treatment of choice for the majority of patients.

"First to trial" are often the only treatment option available even though the product may not represent the best therapeutic option.

The highly skewed pediatric population and the fact that rare diseases often affect multiple body systems affect available treatment options.
E. Patient management
Management of rare diseases often involves complex and coordinated care by several clinicians.

Unique patient pathways often require longer visits – both duration as well as frequency due to the evolving nature of these diseases.

Requires a personalized assessment of the risks and benefits of medical procedures and treatments.
rare disease patient diagnostic methOdology
Traditionally, pharma companies have not had enough focus on patient identification, especially during the early stages of a rare disease product cycle. This has often led to missed opportunities in terms of reaching out to the patients as early as possible in their diagnosis journey. Axtria has developed an analytical approach to support pharmaceutical companies in optimizing their rare disease patient finding strategy.
This approach is curated by in-house Axtria industry experts, who have leveraged their in-depth expertise and experience within pharmaceutical companies in finding patients. These insights are based on those experiences working for and with manufacturers with proven success in accessing that untapped patient pool, and hence, able to influence diagnosis and treatment decisions.

A. Data exploration
Identify relevant data sources and assess the granularity, coverage, gaps, and other dataset-specific nuances to perform comprehensive data assessments. This would ensure that the data is leveraged to its maximum potential.
Understand key business priorities and define business rules that include those for physician targeting, specialty pharma data feed, finding diagnosis claims, previous therapies regimens, etc. to find leakage in drawing a treatment journey.
Leverage the above steps to create a comprehensive and robust patient universe for patient-finding analysis.
B. Understanding patient journey
Layer the qualitative aspects of the patient journey from payer, healthcare professional (HCP), and key

opinion

leader (KOL) inputs with the quantitative findings from the secondary data – patient registry, specialty data, etc.
Quantify both the static and dynamic flow of patients by incorporating the incidence and prevalence of the patient population.
Incorporate critical drops or change in dynamic as patient visits from being unaware of the disease to the first diagnosis to therapy.
Create a balance between the fallacy of a standard or "average" patient and the complexity of considering all possible unique combinations of patient journeys.
Create treatment seeker (patients) and provider (HCP and Site of Care) level segments leveraging unsupervised learning algorithms to address the following points:

How are the patients distributed and flowing through these individual segments?

What is the physician's role in diagnosing, treating, and managing patients?
C. Finalize relevant markers
Using an ensemble of classification-based machine learning (ML) models to improve model performance for patient-finding.

Identify the key drivers for diagnosis and treatment at each step of the patient population. For example, are there specific barriers to drug adoption at the initial diagnosis versus when compared to the specialist visit after multiple years of therapy?

Create a universe of the patient population through epidemiology and population census-population, dynamics of the changing size of the patient cohort, demographics, etc.

Identify common characteristics of treating and referral physicians and target these physicians.
D. Model patient finding
Leverage existing knowledge and business rules to identify patients.

Model all symptoms, diagnosis, therapies, and points-of-touch before the first rare-disease diagnosis to incorporate as inputs for the patient-finding algorithms.

Create test and train datasets to build patient-finding models

The most common ML algorithms are random forest, logistic regression, etc.

Tune ML models by improving misdiagnosis and misclassification.

Identify patient-finding algorithms that not only are the most accurate, but also consider business needs, datasets, etc. to support model development.
E. New-patient triggers
Create triggers and deep-learning models to produce likely patients for new patient identification.

Use a self-learning framework to ingest new data and improve model efficiency for every data-refresh.
C

onclusion
Axtria's framework of patient-finding described in this blog will help pharmaceutical and biotech companies speed up the diagnostic journey by triggering patients at the right time. This framework will support quicker patient diagnosis and a better chance to achieve improved health outcomes at a lower cost as these diseases are caught in an earlier and at a more treatable stage. The implementation of a dedicated framework to address these challenges will also help improve coverage from payers, who would also benefit through reduced misdiagnosis and missed opportunities.
Regardless of your current level of patient-finding maturity, Axtria's framework will help ensure your patient-finding efforts are put to action for maximum success. If you are interested in talking directly to our experts to help navigate the challenges of finding rare disease patients, we welcome the discussion.

Learn More About The Continued Need For Pharmaceutical Economic Analysis Of COVID-19 Induced Effects On Drug Demand
References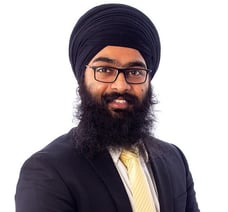 Written By:
Inderpreet Kambo
Inderpreet Kambo is a Director at Axtria with over a decade of work experience across operations, analytics and product management in pharmaceutics. He has led many healthcare and life science strategy projects with focus on market assessment, BI and Analytics COE, enterprise-wide digital adoption and supporting analytics workstreams. He is widely acknowledged and known for his vision on AI, data and how it could be leveraged for improving patient access.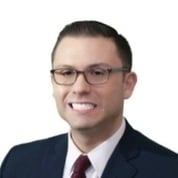 Jeremy Carter
Jeremy Carter is a Senior Director at Axtria with over 15+ years of work experience across various facets of client management in the pharmaceutical space. He has spearheaded many innovative, transformative programs to help life science companies stay abreast of market evolution and future challenges, with a strong focus on commercial strategy and healthcare technology. Jeremy is well-respected and regarded as an industry leading expert in his field.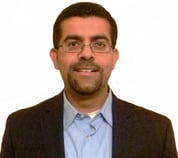 Vikram Batra
Vikram Batra is a Principal at Axtria with 20+ years of experience in Decision Science. Over the years, he has helped pharmaceutical clients in Sales and Marketing Analytics, Commercial Planning, Patient Data Analytics, Managed Care Analytics and CRM consulting. He is a trusted leader within Decision Science responsible for providing advanced analytics solutions to pharmaceutical clients across diverse therapeutic areas, scale of operations as well as stages of commercialization.