"VIRUS WIPES OUT 5 YEARS OF ECONOMIC GROWTH"
The headline on the record drop in US GDP for Q2 2020 at an annual rate of 32.9% and 9.5% from the previous quarter, The New York Times, print published July 31, 2020.
Hopes for a V-shaped economic recovery from the current COVID-19 induced recession took a major hit with the initial estimate that US GDP in Q2 2020 fell at a record annual rate of 32.9% [1]. The record drop in GDP would have been worse had it not been for trillions of dollars of government aid to households and businesses. Financial markets negatively reacted to this news as a future indicator of investor sentiments that the recovery will be much longer than originally thought and more uncertain. The Federal Reserve now has a gloomier forecast for the economic recovery and admits achieving pre-pandemic economic levels will take much longer than originally thought [2]. The US economy seems not only to have stalled but also, and even worse, is losing ground and reversing from earlier gains. Greater certainty about an economic recovery will only occur if there exists mass-testing with a rapid, accurate response, followed up by low-cost, effective treatments that would reduce the time and severity of recovery from COVID-19, and ultimately the development and wide-distribution of effective vaccines.
These grim statistics should encourage pharma executives to think about how changes in economic dynamics will adversely affect brand Rx volume, gross and net sales, and patient health and economic outcomes:
Almost 40 million people do not expect to be able to make their next rent or mortgage payment [3].

Almost 30 million Americans said they did not have enough to eat in a survey ending July 21 [3].
As of the writing of this paper, and for the 19th straight week, more than a million people filed new claims for unemployment benefits [3]. While unemployment claims have significantly come down from the peak of the business closure effects, the weekly numbers are still hovering around a million people per week.

More than 20 million unemployed Americans lost $600 a week in support benefits at the end of July. They need the money. They haven't found jobs [3]. The executive order signed by President Trump to extend benefits, but a weekly rate of $300, will have significant economic impacts on people. The $600 a week in support was argued by economists as a disincentive to work.

125,000 Americans died from COVID-19 at the end of June 2020 [4]. The death toll was 154,000 at the end of July 2020, and rising over 1,000/day, with almost 4.6 million cases, with the virus surging around the country, and along with it further economic damage. The death toll now just topped 170,000 by mid-August on 5.4 million cases [5]. One estimate is that about 300,000 Americans could die by December 1 [6].
More evidence is now building that without effective treatments and vaccines, the US is experiencing an accordion recession cycle effect [4]. Previous alphabet-described recession cycles do not apply to the current economic situation. Previous recession cycles, like the Great Recession of December 2007 to June 2009, were economic-induced. This recession cycle, however, is virus-induced, as illustrated in Figure 1. The figure depicts the COVID-19 pandemic outbreak (step 1), causes public policy reactions (step 2), changes in economic activity (step 3), reactions by healthcare decision-makers (step 4), resulting in drug volume/sales effects (step 5), and effects on patient health outcomes (step 6). The accordion effect occurs as local economies reopen from lockdown mandates, the virus spreads as people fail to maintain social distancing, causing a reaction in the resurgence of cases (step 1), reversing earlier economic gains (through steps 2-6).
Figure 1. Pathway Analysis How a COVID-19 Accordion Recession Cycle Affects Brand Rx Volume, Sales, Health Outcomes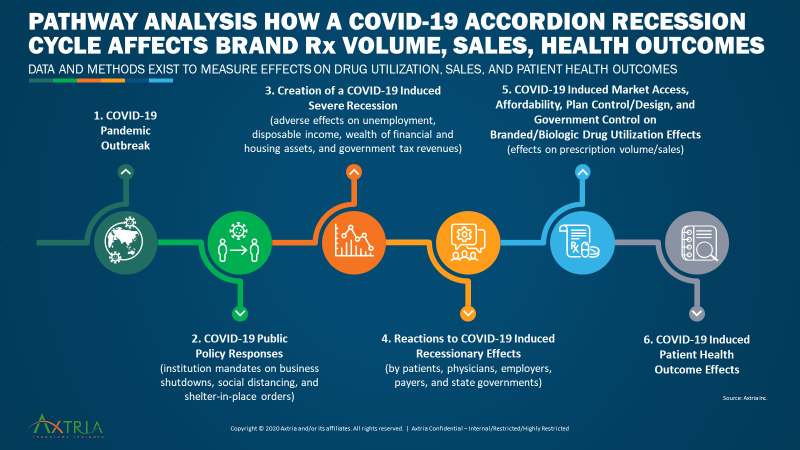 Source: Axtria Inc.
Pharma companies must be able to plan through, measure, and forecast the accordion effect [4]. Sub-national economic activity will indefinitely continue to waver up and down over time, and exhibit significant inter-regional variations, as changes occur in the number of COVID-19 cases around the country. These sub-national accordion effects make for more difficult business and resource planning, requiring pharma companies to develop and institute multiple changes [7]. The accordion effect will therefore continue impacting brand Rx volume, gross and net sales, with the oscillation cycle only ending when effective treatments and vaccines are found and widely distributed.

Learn More - Effects Of A Resurgence In COVID-19 Cases On Future Pharmaceutical Business Planning
This pandemic is already adversely affecting drug utilization in several ways [4]:
Market access and affordability effects caused by the spike in unemployment and worsening economic conditions.
Physical access effects caused by patients unable or unwilling to see their healthcare providers.
Promotional effects caused by the inability of multiple commercial roles (e.g., sales representatives, account managers, etc.) to interact personally with their provider/payer stakeholders.
Patient health-specific effects caused by an unwillingness to stay on or start a therapy that may be immunocompromising.
Most pharmaceutical forecasting processes today are geared toward providing national-level forecasts. These processes may be incapable of accounting for the wide variances in business performance at the local level over time.
Axtria's think tank has created an innovative solution to help clients set up new local forecasting processes in the next few months, so that they may make better decisions over the subsequent year or two as we battle and recover from the pandemic. The solution has been designed by industry-leading experts like David Wood, PhD (Advanced Analytics), George Chressanthis, PhD (Pharmaceutical/Healthcare Economics), Uday Shah, MBA (Market Access), and Razek Karnoub, PhD (Forecasting).
Furthermore, the deepening recession illustrates the need for advanced economic analysis to measure and mitigate its effects on brand utilization, patient health, and economic outcomes. Tech companies like Amazon, Google, and Microsoft have been hiring dozens of PhD economists to solve an array of business problems, issues that are very similar to those faced by the pharma industry [8]. Axtria has pharma industry-experienced PhD economists to help clients with their business problems using advanced economic analysis.
If you are worried about accurately forecasting brand performance at the subnational level and how advanced economic analysis can help address numerous business problems now facing pharma executives caused by the deepening recession, please contact us (directly below). Axtria would be delighted to help and ensure that your forecasts and resource plans are properly optimized. This will allow us to ensure that potentially life-saving medications continue to get to the appropriate patients and help mitigate the negative societal health outcomes triggered by this pandemic-induced recession.
Given the dynamic nature of this pandemic, please read articles on the Axtria Research Hub and Axtria Blogs for updates.

Learn More - How Will The Accordion Effect Impact Your Brand Performance In Q4-2020 And Q1-2021?
References
Casselman B. Second-quarter contraction sets a grim record. The New York Times 2020; 30 July: A1, A10.
Board of Governors of the Federal Reserve System. Transcript of Chair Powell's press conference -- July 29, 2020. Federal Open Market Committee, published online 29 July 2020, available at https://www.federalreserve.gov/mediacenter/files/FOMCpresconf20200729.pdf.
The Editorial Board. Mr. McConnell could rescue millions. The New York Times 2020; 31 July: A24.
Naphade K. How will the accordion effect impact your brand performance in Q4-2020 and Q1-2021. Axtria Blogs, published online 1 July 2020, available at https://insights.axtria.com/blog/how-will-the-accordion-effect-impact-your-brand-performance-in-q4-2020-and-q1-2021.
Hall D. U.S. coronavirus death toll tops 170,000. The Wall Street Journal, published online 17 August 2020, available at https://www.wsj.com/articles/coronavirus-latest-news-08-17-2020-11597652915.
Holcombe M, Hanna J and Tinker B. model projects nearly 300,000 Americans could die from Covid-19 by December. CNN, published online 6 August 2020, available at https://www.cnn.com/2020/08/06/health/us-coronavirus-thursday/index.html.
Chressanthis G. Effects of a resurgence in COVID-19 cases on future pharmaceutical business planning. Axtria Research Hub, published online July 2020, available at https://insights.axtria.com/whitepaper-effects-of-a-resurgence-in-covid-19-cases-on-future-pharmaceutical-business-planning.
Athey S and Luca M. Why tech companies hire so many economists. Harvard Business Review, published online 12 February 2019, available at https://hbr.org/2019/02/why-tech-companies-hire-so-many-economists

.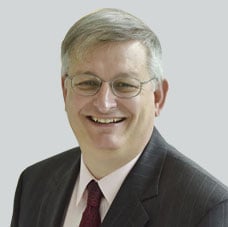 Written By:
George A. Chressanthis
Dr. George A. Chressanthis is currently Principal Scientist at Axtria, a big data and analytics company, in a newly-defined position held since his arrival in July 2016. He brings a unique combination of professional experiences into the analysis of strategic and operational issues affecting the biopharmaceutical industry. He is a former executive in the pharmaceutical industry with achievements in academia holding senior professorships in healthcare management, marketing, economics, clinical sciences, and political science.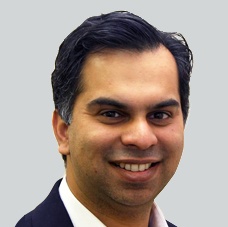 Kedar Naphade
Kedar has over a dozen years of experience helping organizations create and institute innovative analytical decision making processes. He has specific expertise in marketing, sales, distribution and claims analytics across multiple industry verticals such as Insurance, Pharmaceutical, Retail and Telecom. He has a demonstrated track record of building and running successful large global analytics teams and has functioned as a strategic advisor to executive leadership at Fortune500 companies.

Before joining Axtria, Kedar was a Principal with marketRx, and prior to that an analytics consultant with Bell Labs, Lucent Technologies.