INTRODUCTION
In 2020, organizations spent approximately $738 billion on digital transformation. That number is expected to grow at 22.1% of the compound annual growth rate (CAGR) during 2020-2028 and reach a record high of $3.5 trillion in 2028(1). However, the increase in investment has not produced a considerable positive impact – some reports highlight that about 70% of such initiatives failed – resulting in a potential loss of approximately $500 billion in 2020 alone.
Healthcare and life sciences companies have long been successful despite having a siloed marketing strategy. Personal (face-to-face, phone calls) and non-personal (digital) engagements have been managed separately, but customer expectations and interactions with multiple channels are changing. The pandemic-induced shift to digital has encouraged customers to demand more convenient and seamless ways of connecting and interacting with companies and brands.
Quick facts: Companies with matured omnichannel engagements vs. others (2,3)
Businesses that adopt omnichannel strategies achieve 91% greater year-over-year (y-o-y)customer retention rates vs. firms that don't
Omnichannel consumers have a 30% higher lifetime value than those who prefer single or multichannel
Organizations that have a solid omnichannel customer engagement observe a 9.5% y-o-y increase in annual revenue vs. just 3.4% for companies with weaker omnichannel engagement
Companies with a strong omnichannel strategy see a 7.5% y-o-y decrease in cost per contact, compared to a 0.2% y-o-y decrease for companies with an ineffective omnichannel strategy
90% of customers expect consistent interactions across channels
Massive investments in the shift to digital have ensured that teams function efficiently, connect with their customers/stakeholders effectively, and gain a competitive edge based on their data-driven transformation. An integrated omnichannel marketing strategy ensures that the organization's objectives are aligned with its business goals. This alignment ensures that sales and marketing teams work together toward a highly engaging omnichannel experience that leads to better customer engagement and higher sales.
The Rise Of Omnichannel
Continuous digitalization is nurturing a shift in customer behavior. They are consuming more content from more places. As such, knowing what the customer needs becomes more critical than ever. This paves the way for a more integrated customer engagement, including personal and non-personal, as well as marketing- and sales-driven channels. Therefore, sales and marketing plans are undergoing significant changes. They need to reflect all relevant channels and touchpoints in an integrated manner.
Omnichannel is replacing the long-favored multichannel marketing strategy. Instead of the disjoined and siloed multichannel approach, omnichannel marketing enables simultaneous orchestration across personal and non-personal channels. It addresses the combined needs of stakeholders – consumers/patients, healthcare professionals, and payers. Bringing the channels and stakeholders together is the pivotal shift to break through today's complex and ever-evolving life sciences marketplace.
Regulatory pressures have caused the life sciences industry to be slow in adopting digital promotion, leaving the industry lagging behind other sectors like travel, retail, and telecom. Even so, their spending on new digital promotions skyrocketed – spending rose by more than six and a half times in the US, nearly quintupled in the EU, and more than doubled in Japan – from 2019 to 2021.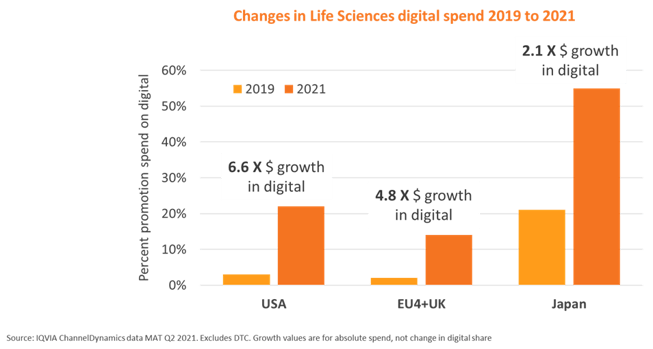 Figure 1 – Digital spending in the life sciences is on the rise
It is evident that the Life sciences companies are outshining their previous investment commitments. Axtria's Omnichannel Marketing Maturity Survey (4) of 35 leading life sciences companies also supports this trend, and it is apparent that omnichannel marketing is a priority among marketing leaders. The Survey (4) discovered that life sciences companies were in one of the following three phases:
Implementation phase: about 30% of companies surveyed have already adopted omnichannel marketing and have deployed it in at least one franchise.
Pilot phase: A quarter are piloting omnichannel marketing.
Planning phase: The remaining 45% are in the early planning phases or have not yet started.

FACTORS IMPACTING SUCCESSFUL OMNICHANNEL IMPLEMENTATIONS
While marketing leaders at life sciences companies are determined to enable and accelerate omnichannel initiatives, many find it difficult. Of the 35 companies surveyed by Axtria, most disclosed that corporate culture is the primary challenge – several other areas play equally important roles in deciding whether implementation will be a success or a failure:
Lack of a digital strategy: According to a survey report by Simon-Kucher & Partners (5), many life sciences companies surveyed did not have an adequate digital strategy. One of the primary reasons behind the lack of process was an insufficient or completely absent standardized approach to defining the digital strategy. Some companies relied on their digital team, while others relied on their commercial team.
Data management: Life sciences companies struggle to integrate data from different channels to create a seamless customer journey. Managing data across various channels is one of the significant challenges an organization faces while implementing an omnichannel strategy. The inability to connect different data sets prevents them from creating a personalized experience. Ineffective utilization of customer data is another aspect. While interacting with channels, customers leave behind a trail of critical personal data such as contact numbers, email addresses, and physical addresses. However, more than half of this data is outdated within two years. Over one-third of the US population changes their contact details within a year, making the customer contact data obsolete. There is also a disconnect among the various teams managing channels and systems. Legacy systems and outdated data cause roadblocks in utilizing user data to its fullest extent. (6)
Data privacy and cybersecurity: Traditional personalization has relied on 3rd party cookies – a collection of customer data saved by a web browser. As the awareness of data privacy rises, it is becoming a concern among users. The EU General Data Protection Regulation (GDPR), the California Consumer Privacy Act (CCPA), and several upcoming local data privacy laws restrict or limit how organizations store, process, and use data. Rising concerns about privacy will make it harder for companies to track customer activities without consent or full disclosure on the digital channels. Further, many cybersecurity software solutions have built-in functions that block cookies as a standard feature. (7)
Teams in silos: Due to the multiple priorities of the different groups involved, many organizations race to advance omnichannel initiatives before defining a clear objective. Their ambitions are often reactive to competitors' strategies or their own eagerness to put a captivating idea into action. But without clearly sequencing a phased approach and investing in the proper fundamentals, companies often end up with fragmented investments that destroy value. Without being thoroughly customer-centric and focused on customer journeys, companies will expend their resources in the wrong places and inevitably fall behind the competition.
One of the most common missteps among organizations is a failure to integrate their sales, marketing, and other channels into a single, vertically-integrated omnichannel platform -- instead of treating each channel as a separate silo. This forces the organizations to manage different systems, each with its processes and priorities. Since each channel is designed separately from the other's requirements and procedures of the others, they cannot communicate with each other effectively. Hence, organizations are forced to develop specialized software to achieve modest visibility and control over processes across channels.
Different platforms and technology: Addressing future needs with the right software and platforms is as essential as deploying the right technology. Failure to add them to the implementation plan can hamper success. According to a PwC survey (8), legacy or difficult-to-integrate systems are one of the most significant challenges to omnichannel implementation success. Incompatible software has resulted in either failure or met with only partial success. Organizations must be careful when selecting expensive, inflexible software suites that are not future-ready, as they can make sharing information from one system to another difficult.
Conclusion
Omnichannel strategy bridges the gap between marketing operations and sales excellence. A well-planned, omnichannel marketing strategy allows life sciences companies to reach the right people, at the right time, with the right message. Omnichannel provides a holistic view of the customer to improve stakeholder experience across all touchpoints.
While omnichannel initiatives are on the rise, organizations must implement them carefully to ensure success. Axtria's extensive software and AI-driven omnichannel expertise kick in when life sciences organizations need them most. With a connected software ecosystem that takes care of the data, insights, planning, and operations, Axtria can help companies embrace an integrated omnichannel experience that is future-proof and ensures long-term success.
References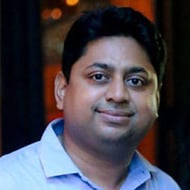 Written By:


Amit Kumar
Amit Kumar is an Associate Director, Sales and Marketing at Axtria. He has more than 15 years of experience in the analytics and consulting industry, with more than eight years in life sciences. At Axtria, Amit has contributed to sales and marketing functions, including sales enablement, pre-sales, CRM, business research, knowledge management, and content writing. Amit has a post-graduate diploma in international business and a graduate degree in Zoology.