There are multiple challenges for the development, approval, and commercialization of any novel therapy, especially in a niche rare disease landscape. To mitigate these challenges in the rare disease field, pharmaceutical companies are constantly seeking ways to innovate and acquire industry leader guidance.
If we look at the last 20 years, pharmaceutical companies have started heavily leveraging key opinion leaders (KOLs) for their expertise; not only for disease awareness or shaping patients' expectations of the available treatment options but also defining the standard of care and making proper diagnostic tools available for these hard to diagnose and treat rare diseases. Therefore, KOL identification and management is an essential strategy for every pharmaceutical company, as they receive valuable guidance and harness support for their specific drug adoption. They help address various pain points along the patient journey and maximize the opportunity for their orphan or rare drug(s).
Pharmaceutical companies can involve KOLs at multiple stages of commercialization. However, data published in the Thought Leader Management: Medical Affairs Product Launch Series (published by Cutting Edge Information) shows that most surveyed medical affairs teams do not start substantial thought leadership activities until almost Phase 3 results are out, primarily driven by the high failure rates in Phase 1 and 2 of a drug's lifecycle (1). This blog will touch upon the methodology and analytical approach developed to find KOLs. It cannot be emphasized enough that these KOL mapping exercises are pivotal and are an integral part of pharma's successful "go-to-market" strategy. KOLs indeed are one of the critical factors for a drug's successful adoption by the physician, patient, and payer community.


NEED FOR KOL IDENTIFICATION
KOLs are expert physicians in their respective fields who not only have subject expertise of the disease state but also can act as influencers to their peers and the public (2). However, there is no one standard definition of who could be considered a KOL - often varying by sub-population served, phase of the treatment journey, and many other factors. Below is an illustrative guideline on how pharma companies use a multitude of variables to reach a business definition of KOL.
| | | | |
| --- | --- | --- | --- |
| Demographics | Functional Area of Expertise | Contributions to the Field | Sphere of Influence |
| Years of experience | HCP's disease state expertise | Innovations and inventions | LinkedIn, Doximity Connections |
| Board certifications | Refractory disease/higher line of therapy expertise | No. of publications and citations | Speaker program(s) delivered |
| Geo-distribution and proximity to other KOLs | Gene therapy and other innovative Dx/Tx expertise | Research involvement e.g., PI/study chair | Affiliations to leading academic centers or institutions that treat a large number of patients or conducting trials in the disease state |
There is a dire need to have industry experts as part of your "go-to-market" strategy, but the biggest challenge is having a robust, data-backed, and methodical approach to identifying KOLs. The other challenge is the ever-evolving healthcare landscape confounded by changing policies at the local and state levels. This requires a much more rigorous approach to identifying KOLs from the medical and academic communities and health authorities, media, patient authority groups, etc.


KOL IDENTIFICATION METHODOLOGY
Axtria has developed an analytical approach to support pharmaceutical companies in optimizing their KOL mapping exercises. This approach is curated by in-house Axtria industry experts, who have leveraged their in-depth expertise and experience in finding KOLs who collectively can influence treatment standards because of their deep understanding of how access to care and treatment varies across markets and geographies. These insights are based on experience from working with manufacturers with proven, favorable KOL identification that paved their path to successful rare disease commercialization of their products.
Recommend and Gather Correct Sources
Identify KOLs by analyzing available data on a variety of dimensions

—

accessing multiple secondary and primary data sources

(including public domain).
Secondary Data:

Longitudinal patient claims data – for patient population/particular subpopulations treated; line of therapy active in & regimens used; and network centrality & sphere of influence

Affiliations data – for identifying affiliation with known disease state centers & sphere of influence
Analysis of the Primary Data:

Focus groups and survey fielding – by identifying known disease state authorities at national, regional, and local levels

Literature review – by identifying authors, primary researchers, and key speakers at disease state symposia and conferences
Primary Research Analysis:

Clinicaltrials.gov data (or syndicated trials data) – principal investigators, study chairs, sub-investigators for trials in the disease state

Open payments data – identification of potential speakers/influencers in peer-to-peer programs and consultants to pharma/biotech companies





Attribution Analysis


Once the foundational data assets, as well as existing and recommended assets, are finalized, attribution evaluation is performed, combining longitudinal patient claims data with other primary and public datasets. Some of the key attributes used for KOL attribute evaluation and scoring are:




Disease state expertise

–

Expertise in certain leverage points in disease states (such as testing, diagnosis, and treatment)

Patient management – Managing specific patient subpopulations (e.g., high-risk, pediatric, etc.), or treating in later lines, upon progression, relapsed/refractory disease

Network centrality – Receiving a high number of patients as inward referrals from a high number of HCPs (high in-degree/out-degree)

Sphere of influence – Receiving referrals over greater geographic distance, across GP/hospital/IDN affiliation boundaries, etc.

Therapies or regimens used – Attributed using proclivity and experience of early adoption, use of innovative medicine, testing for cytogenetic abnormalities/subtypes, etc.

Authority and expertise – Previous or current experience as a principal researcher or investigator, author, presenter/speaker, or affiliation with key disease state centers, etc.





Classification and Model Building
Simple or weighted average attributes are used to build a classifier for identifying KOLs.


Decision Tree: These predefined attributes are leveraged to classify and divide the physicians for identifying KOLs.

Heuristics (rules-based): A simple rule based, often simpler to use, method to flag physicians as KOLs once they meet a predefined and pre-consented set of business rules.





KOL Analysis and Deciling


Identifying KOLs is just half the battle for a rare disease company trying to get the attention of these disease experts. What complicates the issue is limited resources and investment that could be steered for KOL engagement, especially with the steep Phase 3 expense, where maximum KOL engagement happens. As a result, understanding the geo-distribution of top KOLs, as well as a clear understanding of their relationships with other physicians and their affiliations with the IDNs and hospital systems are pivotal for executing an effective KOL strategy. Companies looking to launch a new rare disease product should focus on how they can find top local and national level experts, and understand local market opportunities through their lens, including disease prevalence/incidence, frequency of diagnosis, and the likelihood of treatment adoptions. By ranking KOLs, and characterizing them by type, companies can execute their outreach programs with greater precision and efficiency, targeting only the relevant experts, using the right channels with the right message content (3).



Pharma companies engage with these experts on a variety of subjects and factors

—

for example, the need to support disease awareness, communicate patient adherence issues, and to be the voice for improved formulary access, to name a few. But regardless of your current level of KOL engagement, Axtria's framework can support your KOL mapping and refining exercise for a successful and forward-looking commercial journey of your product.


CONCLUSION
Having the right KOL strategy is critical as they exert significant influence not just on HCPs but also on other players in their ecosystem (e.g., payers, patient advocates, and policy advocates). Pharma must adopt a comprehensive engagement strategy that places KOLs at the center of their commercial strategy. Finding the right KOLs and entrusting them with your overall brand strategy is a task that requires rare disease companies to go that extra step to gain an in-depth understanding of KOL traits and types, their motivators, challenges, and expectations from the engagement.


Learn More About "Key Opinion Leaders For Pharmaceutical Companies: How Do You Identify The Right Experts For Your Brand?"
References
When Should You Start KOL Engagement? Blog by MonoCL- A Definitive Healthcare Company. July 3, 2019 Available from:

https://www.monocl.com/blog/when-should-start-kol-engagement/




Taylor MacLeod, Who are the Key Opinion Leaders in Pharmaceuticals? In Definitive Healthcare Blog; Sep 11, 2019. Available from:

https://blog.definitivehc.com/key-opinion-leaders-pharmaceuticals#:~:text=A%20key%20opinion%20leader%20(KOL,developments%20relevant%20to%20their%20specialties

Georgi Ivanov. Identifying Key Opinion Leaders in Pharma Through Influencer Network Analysis (INA); Blog on Commetric's official website; Nov 23, 2018. Available from:

https://commetric.com/2018/11/23/identifying-key-opinion-leaders-in-pharma-through-influencer-network-analysis-ina/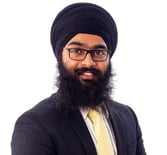 Written By:
Inderpreet Kambo
Inderpreet Kambo is a Director at Axtria with over a decade of work experience across operations, analytics and product management in pharmaceutics. He has led many healthcare and life science strategy projects with focus on market assessment, BI and Analytics COE, enterprise-wide digital adoption and supporting analytics workstreams. He is widely acknowledged and known for his vision on AI, data and how it could be leveraged for improving patient access
.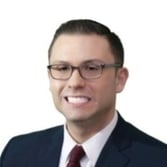 Jeremy Carter
Jeremy Carter is a Senior Director at Axtria with over 15+ years of work experience across various facets of client management in the pharmaceutical space. He has spearheaded many innovative, transformative programs to help life science companies stay abreast of market evolution and future challenges, with a strong focus on commercial strategy and healthcare technology. Jeremy is well-respected and regarded as an industry leading expert in his field
.