Recent moves to eliminate marketing cookies have introduced challenges to life sciences commercial operations teams trying to implement effective campaigns. And while today's commercial tool ecosystem captures interactions well, identifying the patient, healthcare physician (HCP), hospital, health system, integrated delivery network (IDN), or accountable care organization (ACO) that may be a prospective customer remains a challenge. Along with binding regulations and strict privacy guidelines, it is difficult to build an action or response for each customer touchpoint when customers remain unidentified.
To fully understand the impact of a cookieless world, we must first understand how cookies differ from master data. Typically, there are two ways to map and profile customer identity data. Master data leverages multiple databases that hold first-, second-, and third-party data, while operational data consists of first-party and third-party cookie data generated during transactional events.
Master data includes fully fleshed-out customer information. Operational data stitches together unidentified profiles by tracking and storing first- and third-party cookies across provider or patient websites. These website cookies are crucial to corroborating interactions and developing a fingerprint for each customer that helps identify new campaign targets.
Understanding Cookies: The Difference Between First- and Third-Party Cookies
Cookies are files created by the websites we visit. Their primary purpose is to provide customers with a seamless online experience by saving browsing information that makes it easy to pick up where we left off when we return to the site. Cookies remember our site preferences, such as shopping cart items, and provide locally relevant content.
There are two main types of cookies:
First-party cookies are stored by a channel the brand owns (e.g., its website or app).
Third-party cookies are generated by other entities, like advertisers, that provide the owned channel with additional data on each user's visit. For example, text-based or image-based ads, social media plugins (like the "Share on Facebook" button on a website), or a chatbox window embedded on a web page can create third-party cookies.
First-party cookies are crucial in helping site owners collect customer analytics data, remember language settings, and provide a good user experience. They are usually classified as "strictly necessary" or "essential" cookies that do not need user consent.
Third-party cookies, on the other hand, are important because they help serve ads on a web page, conduct cross-site tracking, and support retargeting to display relevant ads while the customer moves across websites. These cookies are classified as preference or "functional" cookies, statistics or "performance" cookies, and marketing or "advertising" cookies. They require user consent before they can be captured and deployed.
Customers have no doubt seen some of these terms before. Many sites and apps now display an option asking users to give or deny permission when they first visit a site. The challenge today is that, due to rising data privacy concerns, many browsers have started to block the creation of third-party cookies by default. This ban limits a marketer's ability to influence customer engagement through retargeting, as users now have the option to decline consent for third-party cookies.
Recent Changes in Cookie Availability and Life Sciences Regulations: A Perspective
Beyond device and browser restrictions, new regulatory changes are prompting a sea change in the ability of life sciences companies to leverage third-party cookies. Pivotal events that led to these changes are shown below (Figure 1).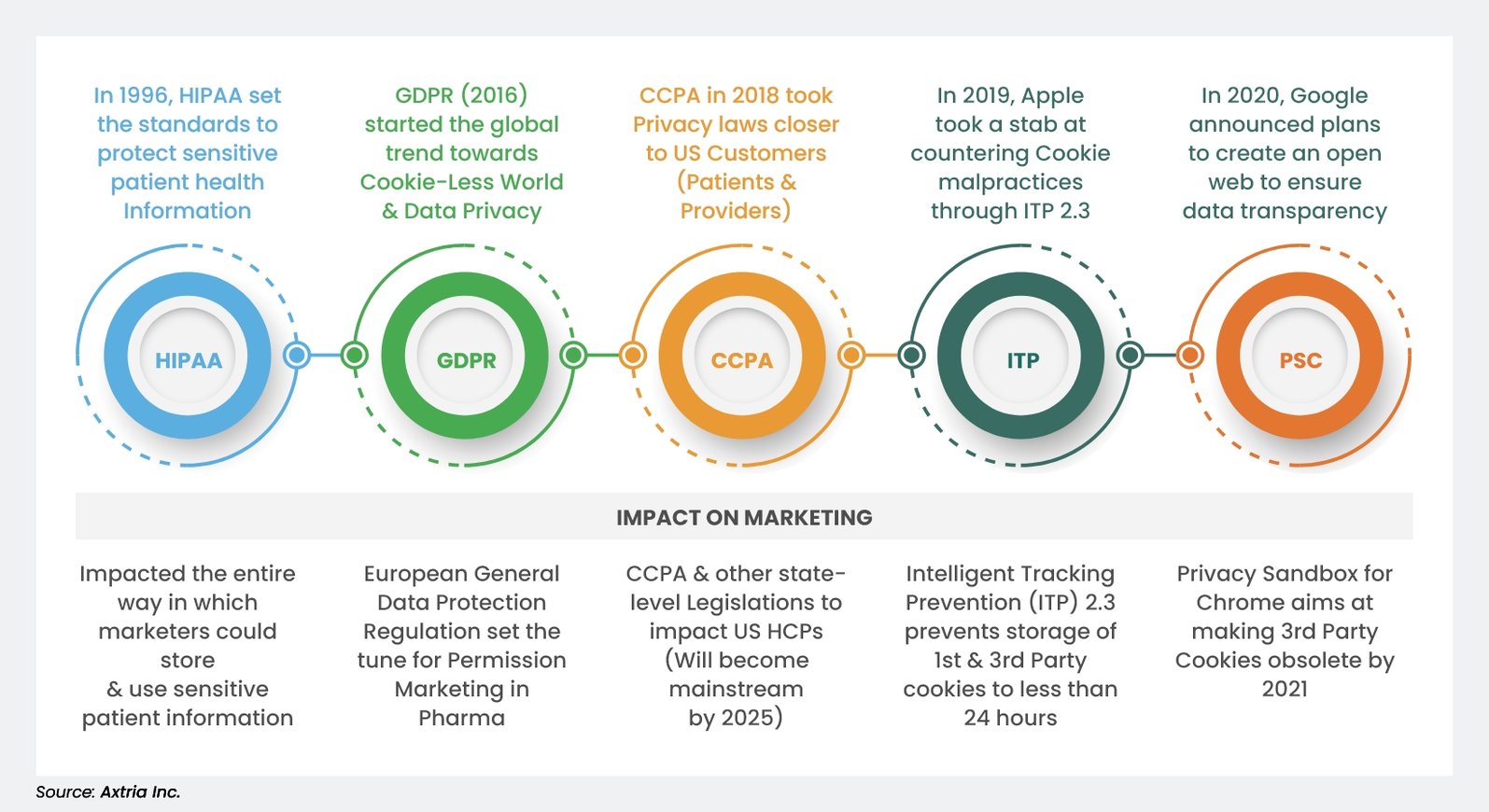 Figure 1: The Rise of a Cookieless World: Five Key Events.
Approaches to Managing Personal Data
The regulations and compliance issues above have forced the life sciences industry to be even more careful than other industries when managing personally identifiable information (PII).
Companies typically rely on two fundamental approaches to managing personal data:
Consent-Driven Data (People-Based): PII data, such as name, email, or Social Security number, can directly identify a person. While extended cookie data is helpful in this approach, also known as the deterministic approach, there is a lower reliance on availability. It primarily leverages "essential" cookies, which do not need consent.

Inference-Based Data (Intent-Based): This type of data leverages visitor profile data based on web activity across multiple sessions, browser or app interactions, and digital fingerprinting to infer target identification. This data can be device-identified and linked to a browser or device, like a mobile ad ID on a phone or a cookie ID on a browser or smart TV. The absence of linked data heavily impacts marketing activities, and this approach, also known as the probabilistic approach, has a higher reliance on the availability of third-party cookie data to resolve identities.

The Impact of a Cookieless World on the Life Sciences Industry
Most third-party cookie data will not be available in the future because of general privacy regulations such as GDPR and CCNA, browser clampdowns such as Apple's ITP and Google's PSC, and life sciences-specific compliances such as HIPAA. Companies will not be able to precisely identify a customer during real-time activity, making precise targeting difficult and impacting the life sciences' ability to engage customers in the following ways:

Customer Insights

360° Identity Development: Due to reduced cookie data availability, it will become increasingly challenging for life sciences companies to develop accurate identities.
Audience Segment Generation: Without accurate identities, distinct, measurable segments cannot be developed and activated, resulting in an unpredictable return on investment (ROI).

Omnichannel Activation

MarTech Impact: Targeting and personalization tactics will be tricky due to fragmented identities across platforms and devices.
AdTech Impact: Media and programmatic delivery will also be impacted. Gathering ongoing campaign data to measure frequency for precise retargeting will be difficult.

Engagement Measurement

Omnichannel ROI Measurement: Measuring omnichannel effectiveness will become challenging because building customer pathways across each customer's journey will be difficult.
Engagement Attribution: Without adequate cookie data, attributing actions for each customer will be difficult, thus impacting the calculation of engagement metrics.

Key Impact Areas Across Campaign Execution
Losing the ability to develop a full-identity view of the customer will also have a detrimental effect on entire campaigns. Leveraging cookie-synchronization across sites or platforms will be reduced in the planning phases, making it difficult to create a unified view of an individual's activity. Further, Apple and Google are using device masking on internet protocol (IP) addresses to limit or eliminate the ability to fingerprint across channels, making it hard to link a user's additional online activities or determine their precise location.
During a campaign, reaching audiences on a one-to-one or geographic basis will become a challenge since the programmatic delivery of media relies on third-party cookies. Gathering inputs for frequency capping (number of campaign exposures) and bidding optimization (advertising dollar spend) will make optimizing campaigns during implementation increasingly difficult.
And finally, hurdles will appear in the post-campaign phase as well. Retargeting uses cookies extensively. Without them, following up with audiences one-on-one won't be easy. Identifying digital media exposure and measuring ROI for promotional spends versus end prescriptions will also become problematic.

The Road Ahead for Life Sciences Brands
Life sciences companies have started responding to the cookie challenge in creative ways, including the following three major initiatives. Detailed components and examples are provided. Leveraging these solutions allows commercial companies to brace for impact while having a clear strategy to deal with a post-cookie world:
Identity Initiatives

Developing Identity Graphs: Life sciences firms must leverage data integration partnerships with leading data platforms such as LiveRamp's Authenticated Traffic Solution, Neustar's Fabrik, The Trade Desk's Unified ID 2.0, and more. They must also consider Big Tech players' products, such as Google's Ads Data Hub, Facebook's Advanced Analytics, and Amazon's Marketing Cloud. For life sciences specifically, there are channel execution vendors, such as Crossix, Symphony Health, and others, that enhance data for channel implementations.
Building NPI-Led Audiences: One key strategy might be to extend first-party customer data driven by a National Provider Identification (NPI) standard, building scalable audiences for media and phasing out reliance on third-party-led probabilistic targeting.
Cleaner First-Party Data: Improving integration capabilities across multiple first-party data sources, such as quality management, taxonomies, first-party tags, audience graphs, etc., will be critical to preparing and leveraging quality data for targeting.

Targeting Initiatives

Contextual (Endemic) Targeting: Using more physician-level data for contextual placements across endemic content publishers would be most effective since personal data is unidentifiable for non-endemic websites. Such an approach might increase short-term costs but will be more effective in the long run.
Consent-Based Targeting (Deterministic): Life sciences companies must leverage consent-driven approaches and build customer trust with strong data privacy and consent management practices.
Artificial Intelligence/Machine Learning (AI/ML) for Microsegments: Leveraging "lookalike modeling" techniques to identify customers who are similar to the present set and extending the current microsegments to build contextual patient and provider cohorts for precise targeting can help.

Attribution Initiatives

Tweaking Attribution Models: Life sciences companies must shift attribution parameters toward "contextual" segment-level data since individual identification would become challenging in the post-cookie world.
Prescription-Level Attribution: Leveraging AI/ML to test optimal prescription attribution by experimenting with channel, campaign, and geography data will be advantageous.
Develop Integrated Media and Marketing Measurement Models: Companies must revise media optimization by leveraging cross-channel models, emphasizing owned media over paid media tactics.

Conclusion
It is no secret that more and more customer data is generated every day, and stringent regulations and privacy concerns limit how this data can be leveraged for commercial purposes. The gradual phasing out of third-party cookies means that, in the future, life sciences companies will need to rely more heavily on first-party and consent-driven data.
The main goal is to start adopting platforms and partners that provide quick and efficient first-party data preparation and provisioning and to change how targeting, measurement, and attribution will be used to review campaign performance. Knowing that their personal data is fully secure and used for preference-driven interactions that are meaningful to them is bound to increase customers' confidence in and willingness to engage with brands in a meaningful way.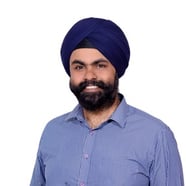 Written By:


Puneet Singh Bhatia
Puneet Singh Bhatia (Senior Director, Axtria) is a Digital Marketing expert with 18+ years of experience in executing projects and developing products across pharma and media domains. At Axtria, Puneet acts as a Marketing SME and Product Lead supporting Axtria's Omnichannel suite of products. Post MBA from Indian Institute of Management-Bangalore, Puneet has provided marketing consulting, operations and delivery services for prestigious clients including Google, Viacom, RTL Group, Wiley, New York Times, Apple, Twitter, Reliance, Hindu, Hindustan Times, etc. His industry accomplishments include authoring three 'Digital Marketing' bestselling books on Amazon and being cited with the '100 Most Influential Marketing Tech Leaders Award' by World Marketing Congress in 2016, following-up with '100 Most Innovative Marketing Tech Leaders Award' in 2018 and 'Marketing Mavericks' in 2021. Prior to Axtria, Puneet was associated with Cognizant Technology Solutions and Patni Computers as a Senior Business lead across digital and martech transformations.