With the advancements in the field of science and technology, more and more appliances have integrated systems capable of storing and reporting streams of data. Under the field of telematics, various devices are being used to extract, store and transform information related to vehicles and their usage. The data provided by these devices also contains information regarding various aspects of the driver including the driving patterns.

Need of an hour is the unified rating for drivers that represents how good a driver is, irrespective of the device or telematics service provider (TSP). A lot of information related to driving behaviors is being tracked through in-vehicle telecommunication devices (telematics) that are usually self-installed into a special vehicle port and can be used to predict the level of risk that a driver will cause an accident in foreseeable future. Through this paper, we propose the following methodology to calculate these rating, the driver scores as it is generally called.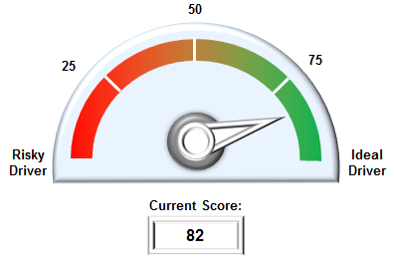 In our experience, information captured by the telematics device can be broadly classified into the following categories:
Vehicle Usage Pattern: Information captured in this category would be related to timing and frequency of the drive. We consider below to be under this dimension – Time of the day, familiarity, average reading of odometer etc.
Speeding Pattern: information related to the speed at which someone drives the vehicle. Information captured here would be around the following: average driving speed, traffic and congestion.
Smoothness of Drive: Information related to driving efficiency and tells us how effortlessly someone is driving such as a number of high acceleration events, fuel consumption etc.
Driving History: Driving history and the demographic information will have a strong correlation with driver's current driving pattern.

At Axtria we develop and recommend, separate models to predict the likelihood of a driver being involved in an at-fault accident for all the four categories above separately. The weighted average of the scores in the four categories is used to derive the final driver score.

We think driver score would help in identifying factors governing risky driving behaviour which in turn can be incorporated into various pricing models. Telematics is a disruptive technology which is rapidly gaining attention and shaping the future for service providers and insurers. In order to make this a cost effective proposition for both parties, this technology has to be embraced by a larger pool of consumers.