The pet care market in the United States was estimated at about $80 billion in 2021, according to a study published by Global Industry Analysts.1 And according to market analytics firm IRI, sales of pet care products were up more than seven percent between June 2020 and 2021.1 Increased pet adoption rates, pet humanization trends (where consumers increasingly see their pets as family members), and e-commerce expansion have contributed to substantial growth in the US pet care market. 70% of US households owned a pet in 2021 according to a survey by the American Pet Productions Association (APPA).2 Elevated pet ownership has lifted revenues across all categories of the pet space, including food and treats, supplies, live animals, over-the-counter (OTC) medicine, vet care, and product sales.
In the US, companion animal owners are increasingly purchasing animal health products from channels besides veterinarians, such as internet-based retailers, big-box retail stores, or other over-the-counter methods. While the use of alternative distribution channels accelerated during COVID-19, the first few months of the pandemic saw significant drops in companion veterinary care including dental services, heartworm testing, vaccines, and overall wellness exams. Reduced traffic to veterinary clinics adversely impacted drug sales at these retail locations. However, COVID-19 restrictions resulted in a surge in online drug sales and increased overall sales for animal health companies.
Pet owners are increasingly turning to e-commerce and online veterinary pharmacies, boosted by the COVID-19 pandemic. These include Chewy, Petco, 1-800-PetMeds, Walmart Pet Rx, PetCareRx, and VetRxDirect. The retail incentives, competitive pricing, wider selection, ease of finding product details and reviews, and conveniences offered by online retailers are increasingly attracting pet product shoppers to online stores. Also, the rising use of auto-ship subscriptions should help sustain the lift in the pet care industry's e-commerce space.
Further, legislation proposed in the US could impact the distribution channels for companion animal products. For example, veterinarians may be required to tell pet owners that they can fill prescriptions through a third party. That would further reduce the number of pet owners who purchase their animal health products directly from veterinarians. Several states already have regulations requiring veterinarians to provide prescriptions to pet owners upon request. The American Veterinary Medical Association has long-standing policies to support this practice. Over time, these and other competitive conditions may increase manufacturers' use of online retailers, "big-box" retail stores, or other over-the-counter distribution channels to sell companion animal products.
Impact of e-commerce data gaps on the sales crediting process of animal health companies
Drug manufacturing companies that pay bonuses to their sales teams have been required to rethink and reshape their incentive compensation (IC) models to account for revenue from e-commerce. Sales crediting is one of the most common challenges that organizations face in managing their IC programs. Traditionally, the process has relied on accurate alignment and roster data to determine the right individual to get sales credit.
Sales crediting can be defined as the process of aggregating sales at the veterinary, account, and product level to customized geographies and assigning these geography-level sales to a rep's territory. This data is then credited to the sales reps and rolled up to district and/or regional managers.
However, companies face several data challenges in the sales crediting process. Many animal health companies are not able to credit prescription sales correctly to their field forces. This is due to the fact that while they partner with online retailers to sell their products, they do not get adequate sales feedback from them. The information provided by online retailers is limited, i.e., only the address of the homeowner is provided. Hence, the manufacturers do not know from which veterinarian the sale originated.
Sales can be credited by using the patient's original prescription filling location. However, an online retailer may fulfill a prescription in a different territory than where it was to be credited. This can cause territory sales to fluctuate up and down if sales are traveling between territories, i.e., a pet owner might have gone to a veterinarian in territory 'A,' but the online retailer is reporting back that the product was in territory 'B.' Hence, it is difficult to identify which sales rep generated the sale - the rep in the same territory where the sale was made or the rep in a different territory or district.
An online retailer sells pharmaceuticals online to several customers. These customers need to be linked to the appropriate veterinarian. Special data feeds are needed to capture these sales, especially to avoid traveling prescriptions. Hence, many animal health companies are not crediting e-commerce sales because they do not know whom to credit, or they are just crediting it to a house ("white space") account. This is a major concern. While e-commerce sales are growing, traveling "scripts" can make it appear that a rep's sales are decreasing -- when in reality the sales are just getting diverted.
Learn More - "Analytics-Enabled Sales Alignment Process Streamlines Sales Crediting"
Sales reps invest a considerable amount of time in detailing the biological science and patient benefits of products to veterinarians. However, sales reps also invest their time in "chasing the script," requesting that management assign missing credit for sales from a veterinarian that they detailed. Time can be better spent promoting the company's medications and increasing sales. Each script written by a veterinarian and filled by online retailers can influence a rep's compensation. A traveling script provides a constant challenge when determining the correct territory responsible for a prescription.
Keeping track of all the sales people and ensuring the right members are credited for a sale can seem daunting. Some animal health companies try to manage their territory alignment and sales crediting processes with Excel spreadsheets. However, these manual systems can lead to errors and poor visibility into crediting processes. Most field reps who are impacted by this method are dissatisfied with the output. That has a direct impact on the morale of the field reps, their performance, and the company's revenue. There is a clear need for a standardized and automated IC process.
Learn More - "The Impact of E-commerce on the Pet Sales Landscape"
Aligning sales to the field force with accurate sales crediting
An efficient sales crediting system will ensure timely delivery of performance results for IC processing and annual awards ranking calculations (which often result in leadership's recognition and prestigious awards to the company's top sales professionals). Accurately tracking a sales rep's performance is the foundation for attributing value to their contributions. It increases confidence in the IC methodology, reduces the number of queries from sales reps, and motivates the field to perform better. It will assure them that their hard work – increasing awareness among veterinarians, bringing the right drug to the patient, and boosting the company's sales – is correctly captured and credited.
But how do you ensure accurate sales crediting? It has become necessary for animal health companies to identify and eliminate IC bottlenecks by leveraging high velocity, digitized, and platform-driven operations. Further, companies need to adopt innovative data handling approaches. There are several ways to estimate sales (e.g., based on the ZIP codes and the area of influence of a sales rep) using decision science tools. Animal health companies must achieve fair and rule-based alignment of territory/rep level data for their products. Using a standard tool allows for consistent performance simulations. And a standard business rules management system (BRMS) ensures the reduction of modeling costs and time to perform for sales operations teams. Standardized tools also enable companies to reduce plan complexity across global regions and have a downstream effect of reduced error rates and IC disputes.
Conclusion
In the growing animal health market, it is imperative for animal health companies to ensure that their field forces remain motivated to drive the desired sales behavior and outcomes. Throughout this article, we have discussed some of the intricacies involved in the sales crediting process. To keep the sales force motivated, credit must be given where it is due. A standard IC practice not only improves sales operations but also brings about behavioral changes, thus increasing representative motivation, retention, and sales. While investing in an alignment ecosystem, organizations need to ensure that effective controls can be placed on the flow of information into IC and reporting systems.
At Axtria, we have mastered the creation of that ecosystem. We have assisted many clients in setting up and delivering complex sales crediting processes. Reach out to our experts today to revolutionize your sales crediting, and motivate your sales team to deliver better results.
Learn More - "Animal Health - Commercial Operations Trends and Challenges"
REFERENCES
Michael Applebaum. Trends in Pet Care Products: The Rise of the 'Fur Baby' [Internet]. Chicago, Illinois: Path to Purchase IQ. Nov 2021 [cited 2022 Jul 6]. Available from:

https://issuu.com/ensembleiq/docs/p2piq-11-21

.


Veterinary Advantage. 70% Of US Households Have Pets, APPA Finds In New Survey [Internet]. Gainesville, Florida: Veterinary Advantage. 2021 [cited 2022 Jul 6]. Available from: https://vet-advantage.com/companion_news/70-of-u-s-households-have-pets-appa-finds-in-new-survey/.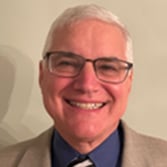 Written By:


Scott Jacobovitz
Scott Jacobovitz has over 30 years of experience in the life sciences industry, with 12 of those years including animal health products and services. His expertise includes commercial excellence, marketing, and sales strategy. Currently, Scott is a Director in Axtria's Commercial Excellence practice. He leads global engagements in both animal health and human pharma. Scott has an MBA from Seton Hall University and is a certified PMP.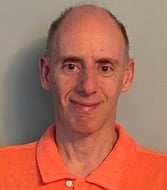 Eric S. Katz
Eric S. Katz is a Senior Manager in Axtria's Commercial Center of Excellence. He has 14+ years of experience in sales incentive compensation for animal health companies. Eric has collaborated with Senior Vice Presidents and Sales Management on best practices to design and implement successful sales compensation programs. He has presented plans to Leadership Teams and provided insights on strategy, rollout, communication, and administration. Eric has successfully managed payouts for diverse field forces in a timely and accurate fashion. He has also led training sessions on understanding sales incentive compensation plans and payout computations.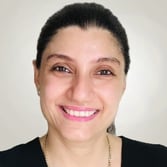 Nidhi Jolly
Nidhi Jolly is Senior Manager, Marketing, at Axtria. She has over 15 years of experience in the research and consulting industry, with about ten years of experience working across various facets of content development, offering management, business development, and consulting services for the life sciences and consumer health industries. At Axtria, Nidhi partners with subject matter experts to author thought leadership content covering data analytics, artificial intelligence, animal health, human pharma, and much more.