INTRODUCTION
For anyone who watches shows or movies on their television or electronic devices, platforms such as Netflix, HBO Max, Disney+, and Apple TV have quickly become the de facto models for consuming entertainment. With each streaming service, the viewer has access to a vast library of programming including classics, syndicated TV, motion pictures, new releases, and an ever-updated variety of original content — all for a single monthly fee. Rather than being left with a static product that needs to be repurchased, there is a constantly changing selection of viewing options. This sales model is not unique to entertainment; it has become commonplace in the software space. Most software vendors have switched to a Software as a Service (SaaS) model where each user pays a flat monthly fee to use a product. The user benefits by eliminating the large, up-front purchase price and being able to upgrade without the need to buy another full version. Across the computing landscape, some of the largest vendors including Microsoft (specifically, the MS Office offerings), Adobe, Salesforce and more have adopted this model. And now, medical technology manufacturers have taken note of the model's success. Many have started overhauling their traditional sales practices in favor of a subscription-based sales offering— or MedTech as a Service (MTaaS).
How it Started vs. How it's Going
Most medical technology companies employ a traditional sales model: where every time a finished product is provided to a customer, it is considered a sales transaction. In the case of capital equipment manufacturers, this transaction is typically many years in the making and represents a one-time spike, until years later when the customer purchases newer equipment and the cycle repeats. Repair and service transactions will also have peaks and valleys as the equipment is periodically maintained. This type of selling makes long-range forecasting difficult for the manufacturer, and it gives their customer the opportunity to seek out competition when equipment needs to be upgraded. In contrast, the MTaaS sales model can bundle the capital equipment, maintenance, service contracts, parts and labor, clinical/operational services, training/education programs, and equipment upgrades/replacements into a single, subscription-based service. This selling and operating model provides some noteworthy benefits to several key stakeholders.
By moving to a subscription-based model, customers such as hospitals and health systems can shift the cost from capital expenditures (CAPEX) to operating expenses (OPEX). That alleviates the need for capital budgeting review and can speed up the approval process. Additionally, the "pain point" associated with a large, up-front payment is diminished as the subscription cost is reduced to a single, smaller monthly expense. This is especially advantageous for small hospitals (specifically community hospitals and ambulatory surgery centers) that may have limited capital. It also allows MedTech customers to expand into low-income states/regions where the initial cost of purchase previously put certain medical technology out of reach. This is even more important globally, as it will help increase per capita device availability in low-income countries.
Learn More - " What Is The Impact Of IDN Consolidation On The MedTech Sales Function "

A subscription-based model will also ease some of the newer pressures faced by healthcare providers. Centers for Medicare & Medicaid Services (CMS) and other payers are moving to value-based care: tying reimbursement to improved patient outcomes. Hospitals can improve that metric with a subscription model, benefitting from newer equipment more often. The upgraded technology will often lead to greater operational efficiency, increases in patient volume or reductions in operating expenses.
Patients also stand to reap the health benefits. With frequently upgraded products improving their experience, patients' overall health will be positively impacted. For example, the Agency for Healthcare Research and Quality (AHRQ) notes that patient experience positively correlates to both prevention and disease management, and patients with better care experiences often have better health outcomes (1). As hospitals become more efficient through subscription-based purchasing, those cost savings could be passed on to the patient.
For MedTech companies, there are several perks in the MTaaS model. Foremost is the revenue component. The predictable, recurring revenue that accompanies a subscription is more dependable than the sale of a finished product. That helps smooth financial projections. Further, long-term contracts offer a hedge against future price erosion and customer retention. Maintaining a foothold in a hospital or health system can benefit the manufacturer -- building an "iron wall" around the account to fend off competition. It also gives them the opportunity to sell additional products and services without much competitive friction. MTaaS also allows MedTech companies to be more selective and creative in differentiating their products. As a result, sellers have more flexibility in pricing, including flat monthly fees, as well as price-per-use. Furthermore, under per-use pricing, a wealth of data can be collected via laboratory information systems (LIS) and other data repositories. This information can be analyzed to further refine estimates for renewals or subsequent customers.
Learn More - "Med tech, medical devices, and diagnostics"
Growing Pains
Any change brings with it challenges, drawbacks, and risks. Hospitals are hawkish on spending. If recurring payments are calculated to be greater than a one-time spend, MedTech manufacturers will need to be prepared. They will need to get customers adapted to the new sales model and will need to develop a new and compelling value proposition. In this regard, MTaaS sellers will need to adopt a new functional dynamic to hire, train, and operate in the new commercial model. These firms must prepare their sales team to be MTaaS product experts. Selling MTaaS subscriptions require scale, with a high volume of subscribers to realize profitability.
Before any customers are onboarded, MedTech companies may need to make significant upfront investments on devices, with revenue coming incrementally over time. Accompanying this large outlay and extended payoff period, manufacturers will also need to keep financing costs top of mind. This may make the subscription model unsustainable for small manufacturers and startups that do not have deep pockets, and who rely on revenue from finished goods to maintain operations.
Once customers have signed on to MTaaS, one of the biggest impacts that MedTech companies will see is the sharp decrease in revenue for the first few years of the subscription model. Formerly, these companies would have experienced large, albeit infrequent, sales of capital equipment. Manufacturers will need to adjust seeing much lower income initially while the subscription base expands.Eventually, the recurring revenue will push income back to, and ideally above, previous levels. Additionally, without a high sunk cost, hospitals have less to lose by switching subscription providers and may shift vendors more frequently. A decrease in revenue will also have a direct impact on Research and Development (R&D). Many companies are investing sizeable portions of their revenue into R&D activities and new product development, so the shift to subscription selling may inhibit a company's ability to bring new devices to market.
With potential fluctuations in revenue and impacts on R&D, MedTech companies must have a robust analytical team to properly survey the market. They must look at competitive offerings to price subscription options properly. Another factor to consider: with MTaaS, the manufacturer owns the asset and will need to be able to sell both new and used products. As customer equipment is upgraded, MedTech companies will need to create a market for Certified Pre-Owned (CPO) equipment. These products can also be offered as a subscription or an outright sale, but different sales channels and strategies will need to be employed to ensure inventory turnover.
The Bottom Line
As hospitals face increased pressure for cost reductions, and as traditional sales methods come into question, the adoption of MTaaS is becoming more frequent. With health systems benefitting from significantly lower up-front prices and improved patient outcomes, and MedTech manufacturers becoming accustomed to regular, recurring revenue, the growth of the subscription-based selling model may shift the norm -— and become the Netflix of the medical equipment world.
Learn More - "Addressing Data Challenges in MedTech"
REFERENCES
Agency for Healthcare Research and Quality.

Ambulatory Care Improvement Guide. Section 2: Why Improve Patient Experience?

Available from:

https://www.ahrq.gov/cahps/quality-improvement/improvement-guide/2-why-improve/index.html

[Accessed 24th May 2022]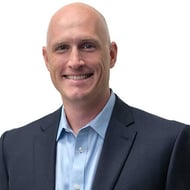 Written By:


Brian C. Rogers
Brian C. Rogers is a Director of Commercial Excellence at Axtria. Brian previously worked in the med-tech market, including tenure at a major medical device manufacturer in the finance/accounting function and leadership roles in reporting, analytics, and sales operations. He also spent over 10 years consulting in the healthcare provider space and has several years of experience leading the business intelligence department at a top insurance company.
Brian holds a BS in Management Science and Information Systems from The Pennsylvania State University's Frank P. and Mary Jean Smeal College of Business Administration and an MS in Information Systems, and an MBA from DeSales University.