The Life Sciences analytics industry is progressing each day with AI/ML driven technologies and the exploding healthcare data, which is expected to cross 2,314 exabytes by 20201. New databases are emerging from sources like patient claims & electronic medical records (EMRs), social media, and digital channels. Stakeholders' preferences are evolving as well, with pharma sales reps finding healthcare physicians (HCPs) more challenging to reach.
According to a recent survey2, by the end of 2019, one in every two HCPs will restrict in-person sales engagements, opening several opportunities for digital and connected healthcare messaging. On the other end of the spectrum, patients are becoming more digitally connected with wearables and implantable health devices, along with being exposed to direct-to-consumer promotions (DTC) such as digital ads, TV ads, etc. As a result, pharma marketing and brand leaders are challenging their traditional engagement strategies and augmenting them with prompt, relevant, and consistent messaging through practical and preferred channels.

Predictive Intelligence a.k.a. Predictive Analytics
Predictive intelligence integrates various techniques from data mining, statistics, modelling, machine learning and AI to process and analyze data for developing predictions3. It analyzes patterns based on historical data for identifying future risks and opportunities. Predictive Intelligence goes by many names, most notably predictive analytics.
The industry is also moving closer to patient welfare, and pharma companies are striving to improve patient health outcomes above everything else. Pharma marketing and brand leaders want to communicate treatment benefits and results by making their messaging more relevant to their customers. By using patient-level and real-world evidence (RWE) data backed patient analytics, pharma companies are tracking patient journeys to help HCPs make guided decisions. Most pharma companies believe that the ability to assess the total cost of treatment and patient adherence behavior will go a long way in improving patient lives with guided interventions by the HCPs.
By plugging in predictive intelligence in the overall analytics framework, pharma marketing strategies are becoming more proactive than reactive. Marketing and brand leaders are carefully estimating the likelihood of campaigns to succeed and tailoring them to best suit the parameters driving performance. This makes it clear why companies across the globe are pulling up their investments in the field of predictive intelligence. According to a recent study, 58% of healthcare leaders allocated over 15% of their budgets to predictive intelligence in 2018, envisioning savings of over 15% in the next five years4.
This blog examines the top five benefits that pharma marketing and brand leaders are reaping from predictive intelligence, in their constant endeavor of customer centricity, brand visibility, and maximizing marketing ROI.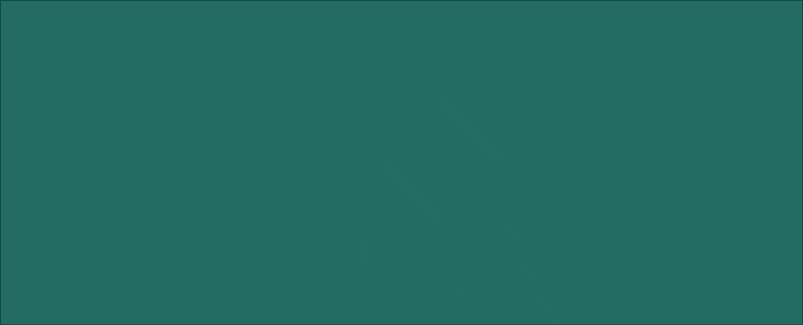 1. Influencing Patient Adherence
Pharma companies are using predictive patient analytics to influence patient behaviour in their best interests. With the potent mix of patient-level data, advanced analytics techniques, and domain expertise for solving patient analytics problems, pharma companies are now deriving 360-degree patient journey insights. These insights are being provided to the HCPs to help them understand how their patients are likely to behave during a treatment plan. For instance, if an HCP identifies that a particular patient group is expected to be non-compliant to the prescribed treatment, they can intervene appropriately by educating them about the adverse effects of non-adherence. Being well-informed not only helps the HCPs to save patient lives but also ensures the highest efficacy of pharma products.
2. Intelligent And Targeted Messaging
Predictive insights are used for smart and targeted marketing strategies. According to a recent McKinsey survey5, personalized & relevant content and appropriate communication channels are preferred by HCPs. Predictive AI/ML algorithms applied to various healthcare data-sets are revealing the dynamic customer personas with distinct preferences. These personas are leveraged for targeted messaging on drug efficacy, treatment adherence and health outcomes. By identifying patterns in the data, personalized campaigns are being optimized to become much more impactful and measurable. Integrated marketing analytics can now answer some critical questions:

Who to contact?

What to offer?

When to offer?

How to offer?
Additionally, it is critical for pharma marketing and brand leaders to accurately plan, execute, and evaluate their upcoming messaging campaigns at scale. With the available computing power to harness big data and industrialisation of analytics taking over, pharma companies are finding it easier to manage their marketing strategies across global markets (read more in Axtria's tri-blog series on Global HCP Segmentation & Targeting Implementation).
3. Incremental Promotional Effectiveness
Pharma companies are carefully predicting promotion response patterns on their multi-channel promotional efforts. AI/ML backed algorithms can now estimate customer engagement levels across multiple promotional campaigns and generate an actionable engagement score to hyper-target opportunities and risks. Such algorithms are also capable of considering the multi-stakeholder impact – the impact of promotions to one stakeholder, on another. Cloud-based integrated marketing platforms are also delivering these insights as next-best-action triggers for more productive sales calls. This helps with effective detailing, more significant impact on brand performance, and sales conversions. By accurately designing, testing, and deploying multi-channel promotional strategies, pharma companies are benefiting by maximizing their brand's share of voice, customer's share of prescriptions, and return on promotional investments.
4. Strengthening Customer Relations

Customer Lifetime Value
Customer Lifetime Value (CLTV) measures the total net profit a company makes from any given customer, based on the value of the relationship with a customer over time. It is a true measure of marketing ROI.
Retaining customers comes with a significant cost in the short-term but promises to increase profitability in the long-run. Studies6 have shown that a prior understanding of customer behaviour can help improve the average profit margin per customer by nearly 5%, and customer lifetime value by 10%. Pharma companies are using patient data-driven predictive intelligence to assess treatment efficacy and patient adherence patterns. This information can then be passed on to the HCPs by the sales reps. By being able to make informed decisions, HCPs will not only be able to improve patient outcomes, but also realise the true potential of the prescribed products. This approach will bring more efficiency to each sales interaction, strengthen HCP loyalty towards pharma brands, and help spread across the required treatment benefits to the patients.
5. Identifying Key Opinion Leaders (KOL)
It is essential for sales teams to identify the KOL amongst all the addressable HCPs. Predictive intelligence helps sales teams get insights on such influential HCPs, which can be contacted immediately. Along with constant nurturing by non-personal messaging, these influencers can be prioritized for a more focused, high-touch messaging strategy. Done primarily using regression analysis where coefficients help score them based on past outcomes, predictive intelligence can help sales teams prioritize HCPs, based on their expert product knowledge and significant influence in the target market. This leads to reduced sales costs and increased returns on sales efforts, along with a highly motivated sales force with increased productivity. (Download Case Study - Optimized HCP Targeting For A Consumer Health Company)
With the right kind of integrated data streams, advanced analytics techniques and in-depth knowledge of the changing market conditions, pharma companies can now communicate effectively with the HCPs to mitigate non-compliance risks and maximize patient welfare. They can make sure that their promotional efforts are in line with expectations and continue to deliver value to their customers for stable and lasting relationships. Apart from nurturing their existing customers, pharma companies can also identify strong prospects to reach out to. It is well appreciated across industries that data-driven decisions always supersede untested assumptions and guesswork. As cloud technology advances and integrated commercial data and analytics platforms emerge, the ability to tap into changing customer behavior is only gaining robustness. A strategic blend of seasoned experts streamlined analytics processes, and unhinged cloud technology needs to be deployed by any pharma company that wants to understand the nuances of the industry and cull out the most relevant messaging techniques.
Learn More - "Predictive Analytics: What Is It, and Why Is It Critical for Your Business Growth?"

References:
1. BIS Research – Global Big Data in Healthcare, https://www.prnewswire.com/news-releases/global-big-data-in-healthcare-market-to-reach-6875-billion-by-2025-reports-bis-research-678151823.html
2. SK&A 2017 Physician Access Report, https://www.skainfo.com/reports/access-to-physicians
3. Single Grain – Predictive Analytics for Marketing Performance, https://www.singlegrain.com/digital-marketing-analytics/how-to-use-predictive-analytics-for-better-marketing-performance/
4. Healthcare Finance News, https://www.healthcarefinancenews.com/news/healthcare-executives-anticipate-predictive-analytics-will-save-15-percent-or-more
5. McKinsey – Medical Affairs, https://www.mckinsey.com/industries/pharmaceuticals-and-medical-products/our-insights/medical-affairs-key-imperatives-for-engaging-and-educating-physicians-in-a-digital-world
6. Aberdeen Knowledge Brief: Predictive Analytics in Customer Service, https://www.smartinsights.com/user-experience/customer-experience-management-cxm/roi-predictive-analytics-marketing/
Suggested Reading:
The Axtria 5 Step Guide - "Activate Your Customer-Centric Marketing Strategy"