The authors have 45+ combined years of pharma industry experience, leading internal company sales force strategy/operations processes, leading departments responsible for sales force strategy/operations/analytics/experimentation, being in the role of pharma brand director, engaging pharma clients in sales force management consulting, and conducting research on pharmaceutical sales and marketing.
Why Are There Still Too Many Sales Reps in the Field?
Factors Affecting the Decline in Pharma Sales Forces
The pharma industry still has too many sales reps in the field (direct sales force) despite many environmental trends and events that would suggest an even lower number. "Too many sales reps" is defined here as the amount of sales force effort beyond what is defined by profit optimization. This is a reasonable definition since almost all pharma companies are for-profit enterprises, executives have a significant portion of their total compensation attributed to company financial performance that is tied to profit optimization (e.g., bonuses, stock options/grants), and the sales force optimization analytical models used by consulting agencies to assist pharma companies have an objective function governed by contribution maximization subject to an array of constraints.
The number of pharma industry sales reps peaked in 2005 at 102,000 according to a published article in late 2017, bottomed at 61,900 in the 2nd half of 2013, and has held steady at 70,000.1 The long-term effects of the COVID-19 pandemic on the size of the industry sales force are yet to be determined as noted on item 6. right below. Early predictions suggest a decrease in the size of direct sales forces calling on physicians as offices and hospitals limit access to sales reps and as companies shift a proportion of calls to digital/virtual engagements (see item 6. right below for further details). The following factors have affected the decline in direct sales forces from its peak in 2005 (non-exhaustive list):
Shift to specialty medicines requiring fewer reps to detail much smaller physician segments relative to much larger numbers of primary care physicians (PCPs).

Growth of generic/biosimilar drug utilization (comprises 90% of dispensed prescriptions (Rxs)).

Increase in managed care control encouraging bioequivalent/biosimilar and therapeutic generic substitution.

Increase in sales rep access restrictions to healthcare professionals (HCPs) in office, hospital, and medical school settings. The majority of HCPs called on by sales reps now have moderate to severe access restrictions, with some specialties like oncology being the most restricted, and where access significantly varies by geography.

Growth of technology and multiplication of engagement channels to allow for more virtual detailing and enable HCPs to gather much needed scientific, medical, and clinical information for their patients without the need to see sales reps in-person.

Existence of direct effects brought on by the COVID-19 pandemic, such as the closing of physician offices to sales reps or seeing a significant decline in direct access, and the shift to virtual engagements. A survey conducted of physicians (published in April 2020) found in-person contacts with physicians by industry representatives post-crisis will decline by 27% from the pre-crisis level, while remote contacts will increase by 50% to a proportion of 24% of all contacts.2 Total contacts (in-person and remote) with physicians post-crisis will permanently decrease by 15%, while a shift to remote interactions will increase to about 28% of all contacts.2 Finally, this survey found that 28% of physicians believe the crisis will have a long-term effect on their willingness to see industry representatives for in-person discussions.2 The COVID-19 pandemic has also likely accelerated long-standing environmental trends in pharma companies rethinking the role and size of direct sales forces.
Yet There Are Still Too Many Sales Reps in the Field
The opening section discussed the financial incentives that executives have to ensure an optimal allocation on the size of the sales force. However, what about brand directors and their incentives and motivations to drive sales force effort? What are some of the factors causing brand directors to decide on utilizing "too many sales reps" relative to the financially optimal amount?
Financial incentives that are not aligned with executive leadership, driven more on top-line sales (brand directors) than contribution (executive leadership).

Pursuit of greater market share rather than financial optimization. Some reasons for this motivation could be, for example, signals from executive leadership on wanting to see a higher product market share. Since the sales-response function is always increasing but at a decreasing rate, any increase in sales force effort will always grow top-line sales, though beyond a point, will lower contribution on the margin. Another reason is a lack of understanding of the difference between market share versus financial optimization. This is an education matter that external consultants can help resolve when partnering with their internal stakeholders.

Using excess sales force effort as an "insurance policy" to ensure top-line sales are achieved. Implicit in this behavior is a brand director being "risk-averse" and thus is willing to pay (meaning less in contribution) in order to generate greater top-line sales.

Over-reliance of direct sales force effort for every HCP target, when non-personal promotion (NPP), or the use of telesales and digital sales/marketing channels are financially more appropriate. This issue illustrates the importance of a robust marketing-mix optimization process and the use of omnichannel marketing on the optimal use and best way to use sales and marketing resources.

Perception difference between using and costing the sales force against the brand budget (the sales force is a common resource not owned by any individual brand), versus the utilization of NPP (e.g., direct-to-consumer advertising), which is directly owned by and charged against the discretionary brand budget.
Suboptimal engagement by internal and external groups who work on sales force strategy/optimization/operations that do not properly advise and coach brand director clients on the many adverse ramifications of deciding on excess sales force effort.
Psychological motivators can also lead brand directors to request greater selling resources than the profit maximizing number of sales reps. Greater sales force effort means greater resources for the brand. Brand directors treat this as executive leadership's trust in the director's leadership ability to guide the brand toward success.
Reliance on an array of incorrect technical assumptions and model design frameworks, and suboptimal execution of sales force management processes, that are used to determine and monitor sales force effort (non-exhaustive list):

Overly optimistic brand forecasts.

Under-representing sales rep call productivity.

Over-estimating sales reps overcoming HCP access restrictions.

Improper accounting of managed care control, rebate impact on HCP promotional profitability, and access effects.

Suboptimal brand segmentation scheme, resulting in a suboptimal sales force design in size/structure/allocation/target quality.

Not utilizing brand messaging and physician engagement as important determinants of brand financial performance as opposed to simply relying on primary detail equivalent (PDE) delivery.

Trying to reach too far into the list of physicians targeted for sales force effort (in general, strive for smaller reach at greater frequency per target).

Suboptimal sales force management.

Lax sales force process governance. For example, allowing brand directors to bargain for more sales force effort through sales operations processes, which should solely be about sales execution plans, not revisiting sales force strategy decisions.

Not having clear criteria at the very beginning of the sales force strategy/optimization process on what represents a good outcome. This means laying out the portfolio objective function subject to an array of strategic, operational, financial, legal, and other salient constraints.
Learn More - "The Importance Of Measuring The Impact Of Specialized Pharmaceutical Sales Reps..."
Closing Remarks
An undisputed industry fact is that pharma companies have more sales reps in the field than an economic optimization would recommend. A 2019 survey reported that HCPs are increasingly not having the time to see sales reps.3 The survey noted that 39% (up from 24%) of HCPs had not seen a sales rep in 6 months.3 This sentiment is affirmed in other surveys, and where COVID-19 induced access restrictions have exacerbated the problem of too many sales reps.4 This is a persistent problem that needs to be addressed. The adverse consequences are varied and significant:
Pharma company profitability is reduced, especially critical at a time when drug net prices will be challenged under the threat of government price controls and other efforts to reduce prices. The use of direct sales forces has the highest cost per contact relative to other sales and marketing channels, while sales force effectiveness is being challenged by the environmental trends noted in

the top sub-section.

Larger numbers of sales reps than needed create logistical coordination problems for pharma companies, especially when sales force teams are mirrored. This latter situation generates multi-facing issues per physician, which dilutes rep-physician relationship building necessary for optimal customer engagement.

Excess sales reps in the field where they cannot execute their work per the call plan causes morale problems, which eventually work their way back to headquarters in a multitude of adverse ways.

Lower company profitability reduces opportunities for needed resource investments in R&D to maintain the pipeline of potential future drugs as current in-market brands lose patent protection.
The long-term solution is ultimately for pharma executive leadership to determine what are the future roles and objectives for direct sales forces in an ever-changing environment. Please see a forthcoming white paper published on our Axtria Research Hub site for an extensive treatment of this topic.5
This blog has listed several factors driving the decline in the number and effectiveness of pharma direct sales forces, and why brand directors over-resource this channel. Finding and executing solutions to resolve these problems may appear daunting. The good news is that all the changes and preparations noted above are addressable and solvable. Axtria has the expertise in all aspects of sales force management (strategy and operations), pharma analytics, commercial operations, and business information management to help companies navigate through this time of change. Axtria would be delighted to help and ensure that your resource investments in direct sales forces are properly optimized during these challenging times. Further, we can ensure that your innovative medicines continue to get to the appropriate patients so that they and the healthcare system may receive indicated benefits on patient health outcomes, improved quality of care, and lower overall treatment costs.
Follow developments on this and other important topics through articles published on the Axtria Research Hub and Axtria Blogs.
References
Pharmaceutical Commerce, published online 1 November 2017, updated 13 November 2017, available at https://www.pharmaceuticalcommerce.com/brand-marketing-communications/sales-rep-count-holds-relatively-steady-70000-says-zs/#:~:text=Sales%20rep%20count%20holds%20relatively,70%2C000%2C%20says%20ZS%20%2D%20Pharmaceutical%20Commerce.
Cohen O, Fox B, Mills N, et al. COVID-19 and commercial pharma: navigating an uneven recovery. McKinsey & Company, published online 21 April 2020, available at https://www.mckinsey.com/industries/pharmaceuticals-and-medical-products/our-insights/covid-19-and-commercial-pharma-navigating-an-uneven-recovery.
Finnegan J. Physicians increasingly too busy to see pharma sales reps, report finds. Fierce Healthcare, published online 17 September 2019, available at https://www.fiercehealthcare.com/practices/physicians-increasingly-too-busy-to-see-pharma-sales-reps-report-finds.
Smith C. How pharma reps and managers can work to overcome the in-person HCP barrier. com, published online 19 August 2020, available at https://www.pharmexec.com/view/how-pharma-reps-and-managers-can-work-to-overcome-the-in-person-hcp-barrier.
Chressanthis G and Singh V. Do Pharma Companies Need to Rethink Their Sales Operations Design? Axtria Research Hub, published online December 2020, available at https://insights.axtria.com/whitepaper-do-pharma-companies-need-to-rethink-their-sales-operations-design.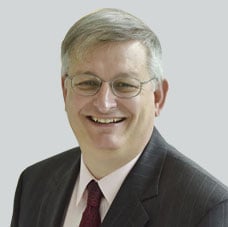 Written By:
George A. Chressanthis
Dr. George A. Chressanthis is currently Principal Scientist at Axtria, a big data and analytics company, in a newly-defined position held since his arrival in July 2016. He brings a unique combination of professional experiences into the analysis of strategic and operational issues affecting the biopharmaceutical industry. He is a former executive in the pharmaceutical industry with achievements in academia holding senior professorships in healthcare management, marketing, economics, clinical sciences, and political science.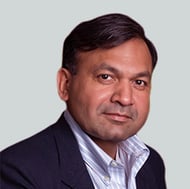 Devesh Verma
Devesh Verma, Ph.D., is a Principal at Axtria, where he also leads the Marketing Solutions practice. He has 20+ years' experience in brand marketing & planning, sales leadership, and management consulting. Prior to joining Axtria, Devesh led US brand marketing for a global pharmaceutical company's key franchises. Devesh led a customer-centric transformation of the franchises by integrating traditional sales force channels with evolving digital channels. The customer-centric approach helped the franchises achieve the highest annual sales on record of over $3.3B.