Over the last ten years, the clinical research industry has evolved in many aspects. For instance, the industry is shifting from simple trials to global and more patient-centric trials. As the access to new data sources like wearables and electronic patient diaries (e-diaries) increases, data volume grows. Therefore, integrating and analyzing the data to extract its maximum value is becoming more complex.
This evolution has marked the shift of clinical data management (CDM) towards clinical data sciences (CDS) and more advanced clinical data management systems (CDMS). These systems enable real-time data integration, data standardization at different layers, risk-based monitoring, real-time data reviews, and advanced analytics. Thanks to its controlled, validated repository, CDMS is driving the switch from CDM to CDS.
Future-forward companies are reaping the benefits of this new technology within the life sciences industry, such as time and cost efficiency, clinical trials globalization, and faster time-to-market on new drugs. However, not all companies have shifted to CDMS or digital data capture and continue using older data processing methods despite technology advancements and regulation changes. While process stability enables companies to master day-to-day validation and querying processes, they may fail to leverage resources for other valuable activities as a result. 1
In a post-COVID-19 world, pharma companies that leverage CDS will stay ahead of the curve as clinical trials continue shifting digitally.


CDM Versus CDS: What is the Difference?
CDM (clinical data management) is a process to collect, manage, and validate clinical data during clinical trials. In this process, clinical data managers ensure proper coding, validation, and data review before preparing it for generating analysis datasets.
Over the last ten years, clinical research methodologies have evolved significantly. Clinical trial globalization, complex trial designs, and the shift to patient-centric trials poised advanced technology over conventional data management. Through new technology, traditional CDM activities evolved.
CDS (clinical data sciences) is a progression of the CDM process. CDS involves managing data collection from various sources at different frequencies, identifying multiple data sources, ingesting and integrating data through algorithms, and employing advanced data analytics on an ongoing basis. CDS supports these tasks in addition to conventional data management activities like query management, coding, and clinical data validation.


5 Reasons for the Switch to CDS

Clinical trial data is growing exponentially.
As the clinical research industry shifts from simple trials to complex, global trials, the data generated during the trials have begun qualifying as big data. According to IBM, big data classifies as datasets whose size or type is beyond the ability of traditional relational databases to capture, manage, and process the data with low latency.2 Big data has one or more of the following characteristics: high volume, high velocity, high veracity, or high variety – a.k.a., the "four V's of big data." When the data presents these four V's, CDMS has the right capabilities to handle it, whereas relational databases cannot. Concerning the four V's, clinical trial data is expanding (see Figure 1).
Figure 1: The Growth of Clinical Trials as Per the Four V's of Big Data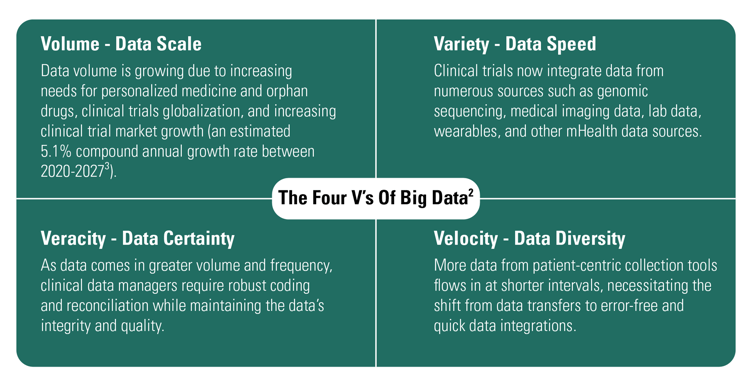 Clinical trials market growth is rising.
Awareness of disease prevalence, stringent regulatory guidelines, and developing countries' increasing demands for clinical trials accelerates this growth. In 2019, the value of the global clinical trials' market size was USD 46.8 billion. Between 2020 and 2027, researchers expect the market size to grow at a 5.1% compound annual growth rate (CAGR).³


Personalized medicines and orphan drugs are rising in demand.
Personalized medicine is "an emerging approach for disease treatment and prevention that takes into account individual variability in genes, environment, and lifestyle for each person".4 This medicine aims to provide specific patient subgroups with tailored treatments. For these individuals and subgroups, treatment design is dependent on their particular genetic makeup and medical data. Today, researchers can better determine which patients such trial drugs will benefit the most. Orphan products – drugs, biologics, medical devices, and medical foods to treat rare diseases or conditions – are also in high demand.
Clinical trials have gone global.
Such factors supporting this globalization include emerging contract research organizations (CROs) covering trials worldwide, opportunities for pharma companies or CROs to reach their patient recruitment goals faster, and harmonizing clinical research regulatory guidelines (Figure 2). Advanced tools like CDMS provide multilingual support, which helps organizations ensure a centralized system for all clinical study data management, analysis, reporting, and submissions.
Figure 2: The Percentage of Registered Studies By Location (As Of Jan. 2021)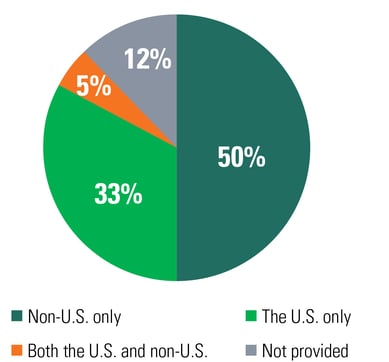 Source: U.S. National Library of Medicine⁵
Virtual trials and complex trials now incorporate various data sources.
The volume of data collected outside of electronic data capture (EDC) has already eclipsed the data volume collected on electronic case report forms (eCRFs). The data is growing faster every year as increasing patient-centricity demands urge the rapid adoption of electronic Clinical Outcomes Assessment solutions (ECOA), wearables, sensors, and other eSource solutions.1 Cloud-based CDMSs and big data architecture offer real-time data flow and sufficient space for data and algorithms. These features enable ingestion and integration of real-time data from various sources like wearables and e-diaries, enabling data managers to perform risk-based monitoring rather than validate the collected data. This approach also reduces the need for frequent site monitoring, which saves time and money.


How CDMS Drives the Shift From CDM to CDS
Several factors are accelerating the shift from CDM to CDS, including big data and clinical trial market growth, personalized medicine demand, global clinical trials, and an influx of data sources. Advanced CDMS has boosted the CDM evolution to CDS in all aspects - from data collection to generation analysis datasets to properly handle this data, extract maximum value, and reduce costs. Using advanced analytics on the trial data, CROs and sponsors can extract the utmost data value.
Overall, CDMS enables CROs and sponsors to collect data from various sources in real time. These systems ensure quality data submission, which streamlines faster drug discovery and accelerated time-to-market. As clinical trials become digitized and virtualized, the industry will eventually adopt CDS with the help of advanced technology like CDMS. Therefore, organizations should thoroughly implement and execute CDS practices to meet advancing business needs while complying with standards-based clinical entities.

Learn More - "How CDMS is driving the switch from CDM to CDS, read Axtria's article in The Journal of Clinical Studies"


References: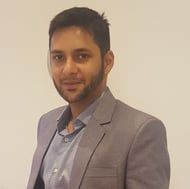 Written By:
Rohit Jain
Rohit Jain has over 16 years of experience in data management consulting and implementation. His expertise includes CDM, master data management (MDM), data governance within the pharma industry.

Rohit has successfully led global CDM and MDM delivery programs. Currently, Rohit is a Director at Axtria with a Master's degree in Computer Applications and a postgraduate diploma in Business Administration.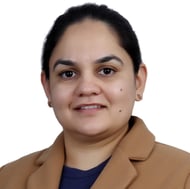 Sukhwinder Kaur
Sukhwinder Kaur has over 12 years of experience as a subject matter expert (SME) in the clinical domain. She has experience in clinical data management, clinical warehouse development, robotic process automation, advanced analytics, and risk-based monitoring.

Currently, she is a business subject matter expert at Axtria. She has a Bachelor's degree in Physiotherapy and a postgraduate diploma in Clinical Data Management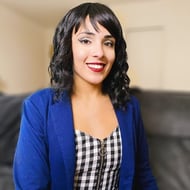 Rebecca Lorenzo
Rebecca Lorenzo, a Marketing Associate at Axtria, is a life sciences content writer with over seven years of combined experience in copywriting, journalism, marketing, and social media content strategy across several industries.

At Axtria, Rebecca partners with life sciences subject matter experts to author innovative, multimedia thought leadership content to help pharmaceutical executives improve their commercial operations and patient outcomes. Esteemed publications like WorldatWork, the Journal for Clinical Studies, and International Clinical Trials Magazine have featured her work.

In the past, she served as an editor and staff writer for numerous publications. She holds a Bachelor's degree in Communications and a Minor in Literature.