INTRODUCTION

Pharmaceutical and life sciences companies are facing rapidly accelerating rates of disruption due to COVID-19, the new digital era, and traditional forces like new product launches and expiring patents. In response, future-forward companies are changing their commercial models for improved patient outcomes, greater customer centricity, and profitability. These transformations will revolutionize how life sciences companies break silos, focus on patient health and economic outcomes, and better utilize their commercial capabilities.
As the industry landscape continues evolving, future-forward companies are changing their commercial models to adapt.


What are the main disruption drivers in the pharma commercial design?
Reduced access to healthcare professionals (HCPs) – Certain COVID-19 induced disruptions – i.e., reductions in inpatient visits and in-person sales rep interactions – have impacted many products. Products requiring patients to show up in person are often affected, such as vaccines, infusions, and products used in conjunction with medical procedures. In the future, pharma companies should expect permanent shifts to virtual channels as reps may continue communicating with HCPs via virtual calls in hybrid with traditional in-person engagements.


Reduced physician autonomy and increased stakeholder complexity – Amidst difficult economic times, providers are consolidating, making large provider systems even bigger. As these large health systems expand, they also restrict HCPs' autonomy to make individual treatment choices across various areas. As more HCPs become employees, they are urged to follow system protocols and prescribe only medications available in their computer systems.


Increased expectations surrounding health economics and outcomes research (HEOR) and real-world evidence (RWE) – The increased focus on HEOR and RWE means companies must now work harder to demonstrate their products' clinical and economic value at launch through the growth phase to patent expiration. Companies with solid value propositions will also be better poised to consider value-based pricing and contracting.


The digital revolution – The availability of healthcare data is accelerating rapidly due to social media, mobile devices, and various new medical and customer engagement data. Simultaneously, cloud computing, artificial intelligence (AI), and machine learning (ML) are accelerating and enhancing how insights are developed. Therefore, companies are now looking at coordinated, comprehensive engagement plans with their customers.


Payers are more aggressively managing even once protected therapeutic areas – In areas like HIV and oncology, payers were reluctant to restrict which drugs patients could access. With so many product options, including generic treatments, payers are starting to restrict branded medications or preserve them until less expensive alternatives have been tried. Only a few years back, that was taboo for payers to do.
There are four major innovation themes in the commercial model design.
Focus on digital, virtual, and omnichannel approaches – Omnichannel, digital, and virtual channels are gaining utilization while many sales forces have seen reductions. Most companies are graduating from multichannel to omnichannel marketing. Considering customer preferences and how they respond to various promotions, these approaches enable companies to deliver promotions across all channels, including sales force-based channels. In these instances, marketing and sales are looking towards AI and ML to help them determine the most effective promotional approach. These teams can gear promotions towards customers with monthly or even weekly updates based on newer data analysis through these technologies.
In an article earlier this year, Novartis recognized the need for digital solutions amidst the digital health acceleration and asked its leaders to share their projections on the evolving landscape. Managing Director at Novartis Neil Tiwari stated, "now, it's not just about continuing to offer virtual engagement to busy HCPs, but it's about making it more meaningful, really engaging with the physician and developing personalized content and support." ¹
Notably, an effective digital engagement strategy does not entirely replace face-to-face and in-person interactions. However, this strategy complements in-person meetings to interact conveniently with the customer, increases customer satisfaction, and increases engagements to reach more HCPs. This combined strategy drives sales growth effectively and uses resources more efficiently.²


Combining commercial and medical affairs – Traditionally, pharma companies kept commercial and research and development (R&D), medical affairs, and medical affairs R&D siloed with minimal interaction and customer alignment between the Medical Science Liaison (MSL) and commercial colleagues in the field. While maintaining legal and compliance obligations, several companies, have strategically aligned their medical and commercial organizations to focus on the same group of customers. This enables them to work together better to communicate their value proposition effectively across payer and provider group customers. Then, commercial sales and account management teams can provide more synchronized pull-through efforts.


Involving commercial in early development – Similarly, some companies are weaving commercial thinking into early clinical development. Through this, companies can move away from the traditional target product profiles (TTPs) focused mainly on safety, efficacy, and dosing, and gear towards target value profiles (TVPs). Developing a TVP ensures they can demonstrate a data-backed, competitive, and compelling value proposition at product launch. This means having TVPs that demonstrate that the product is marginally better than inferior products and adds value. Companies are focusing on demonstrating deeper qualities, such as how certain drugs reduce hospitalizations, hospital stay lengths, and produce better outcomes for patients.


Organizing around local market dynamics – Some companies operate differently across local and regional healthcare markets, foregoing the traditional "one-size-fits-all" approach. This involves tailoring the right go-to-market model for each ecosystem depending on factors like the combination of payer and health system penetration, concentration and control, and different government controls and variations in patient care pathways across the country. To effectively facilitate different local market approaches, companies must also revamp their commercial operations, and analytical and training capabilities to be more flexible and nimbler.
Genentech is one such company, having recently announced they are transitioning from a "traditional pharma organizational and territory model to one focused around local healthcare ecosystems with new specialty roles." As stated by Genentech, this model aims to "help healthcare systems improve the patient experience and outcomes, support population health, and reduce costs through streamlined touchpoints and local expertise that better align with the way care is delivered in communities across the United States today."³


What do these four innovation themes have in common?
Enhancing patient, account, and physician engagement requires coordination across marketing, sales, market access, and medical. Involving these four themes in your commercial model is key to understanding customers while working smarter and more efficiently.

Customer insights - With scenarios changing so quickly, pharma companies must understand their customers, needs, pain points, and objectives to create win-win solutions that benefit them and their clients.

Data interoperability – There has been a massive increase in different data sources and the amount of data. Successful organizations will require the ability to quickly ingest disparate data from various sources and interconnect it across various customer types to provide richer insights into customers and markets.
Analytics – If pharma companies cannot derive quality insight from their data, the data is useless. For that reason, companies are starting to automate feature-engineering with their data to grow their technology use in neural networks, random forest, XGBoost, and other algorithms that can quickly learn and make predictions. These models process data that drives targeting with the right message, the right media, the right frequency, and further suggestions to enhance promotional impact.
Value-based outcomes – Companies must demonstrate both a compelling value proposition and the relevant clinical information that providers and payers require.
An effective commercial model will balance the resource allocations across three primary high-touch designs: patient engagement, account engagement, and physician engagement.


So, what is your company's next best move?
COVID-19 has accelerated much disruption that was already underway, like declining rep access, increases in virtual engagements, and demonstrating value through HEOR and RWE. In response, companies lean towards customer-centric approaches and data interoperability with AI/ML and value-based outcomes. To be successful, commercial models must focus on customer engagement, strategy, role and responsibility development, identifying market archetypes to foster management of local health market ecosystems, size and structure, and capabilities to support a new commercial approach.
To learn how to wire your commercial model for success amidst the ongoing industry disruption, listen to the author, Axtria's Decision Sciences Principal Jeffrey Tomlinson, on the Life Sciences Leadership Podcast here.


References
1. Digital innovation looks set to dominate the 2021 healthcare agenda. Novartis [internet]. Jan. 21, 2021 [cited June 24, 2021]. Available from: https://www.novartis.com/stories/digital-innovation-looks-set-dominate-2021-healthcare-agenda

2. Recalibrate Your Commercial Model For Digital HCP Engagement. Axtria [internet]. e.g. c2020 [cited June 24, 2021]. Available from: https://insights.axtria.com/blog/recalibrate-your-commercial-model-for-digital-hcp-engagement

3. Oaks N., Freedman J. Pioneering a new customer engagement model during COVID-19. Genentech [internet]. Jul. 17, 2021 [cited June 24, 2021]. Available from: https://www.gene.com/stories/pioneering-a-new-customer-engagement-model-during-covid-19?topic=bigger-questions-more-affordable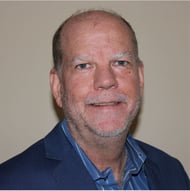 Written By:
Jeffrey Tomlinson
Jeffrey has nearly 35 years of experience, spending 18 of those years at GSK, leading the commercial analytics group for respiratory and neuroscience. Jeffrey also spent time in the field, marketing, and payer group, and led various commercial analytic and operations teams.

He started his career with ZS Associates, where he spent six years helping pharma and medical device companies with salesforce planning, mergers and acquisition integrations, and analytics. After GSK, Jeffrey was Head of the Next Generation Analytics Group at IMS, working with clients on the commercial model design across payer, patient, provider, and health system dynamics. Jeffrey was the Executive Director of Commercial Operations and Analytics at Salix before their acquisition. In addition to overseeing analytics, operations, and incentive compensation, he was the commercial leader for their data warehousing and reporting initiative.

Recently, Jeffrey built the commercial operations and analytics infrastructure for both Cempra and Dova before their acquisitions. At Dova, he oversaw the data and analytics for a product using a patient Hub and an open network of specialty pharmacies.