INTRODUCTION
The field force has always played a pivotal role in engaging with healthcare practitioners (HCPs) and driving demand. Some studies have shown up to a 10x return on the dollar spent on the sales force (1). As a result, pharmaceutical organizations have invested significantly in this channel through optimal sales force designs, effective workload balancing, training, and the right incentive plan.
Declining HCP access, preference for non-face-to-face (F2F) engagement, and technology-enabled content available at the HCPs fingertips have contributed to a sharp decline in the sales force ROI. To respond to this, pharma organizations are trying to adapt by creating a well-designed activity plan to improve rep productivity and impact.
The activity plan provides specific recommendations to the field reps, such as specific HCPs to target, tactics to execute, and engagement channels to use to generate the highest returns. Although there are always deviations in the proposed activity plans, pharma organizations do understand and acknowledge that robust activity plans add value. Axtria research has also shown a positive correlation between activity plans adherence and territory performance (2).
Though the pharma industry has been resilient to the pandemic, the customer engagement model has been permanently transformed into a "new normal." A study by the Axtria Commercial Excellence team found that 82% of field force details were delivered through non-F2F channels in the second half of 2020 compared to pre-pandemic activity, with phone calls preferred by the field force over other ways of communication (3). Post pandemic, we see pharma organizations continue to leverage a hybrid engagement model, making a multi-channel activity planning approach even more critical.
A S.M.A.R.T APPROACH TO ACTIVITY PLANNING
Field organizations have long complained of several challenges with their activity plans, including lack of customer access, unrealistic capacity assumptions, dated Rx information, (over)/(under)stated customer value in segments, inaccurate customer relevance for the brand, etc. In addition, many reps have also indicated frustration on the "black box" approach, which does not consider pragmatic and real-world scenarios on the ground. While these challenges have always existed, they have become more pronounced during the pandemic. And hence it is important to develop a holistic approach for activity planning (4).
Traditional and outdated activity planning approaches focused on F2F details are no longer relevant anymore. Arming the sales force with the right intelligence through the activity plan is essential to win in the new normal. Axtria's subject experts have leveraged their in-depth expertise and experience within pharmaceutical companies to develop the S.M.A.R.T methodology for designing activity plans.
S.M.A.R.T Activity Planning


A.
S

trategic Focus:

Activity plans need to be closely aligned with the brand's strategic objectives and any co-promote requirements. Axtria recommends close coordination between brand, sales, and marketing teams to define the fundamental guiding principles for the activity plan. Traditional approaches have involved segment and specialty reach that further informs frequency recommendations. All these factors are translated into an actual call plan that drives reps' outreach activity. Axtria recommends using brand objectives to identify value drivers to further focus on the right targets. Creating an actionable and specific targeting approach would help pharmaceutical firms defend the various threats and opportunities as shown in the illustration below:


B.
M

ulti-channel Call Plan (MCCP)

Post-COVID, hybrid selling is becoming the new normal, with F2F interactions gradually decreasing over time. In this environment, it is necessary for pharma organizations to evolve their traditional F2F frequency-based planning to a multi-channel approach. A MCCP considers factors such as customer segmentation, value triggers, channel preference, channel effectiveness, etc., to allocate effort across channels to drive strategic outcomes appropriately.


In the above illustration, Dr. Smith and Dr. Jones, in a traditional detailing exercise, would have been assigned to the same segment profile and would have received an equal number of planned 24 F2F calls. However, with the MCCP approach, digital engagement would have factored in designing their call plans. Dr. Smith (who prefers digital engagement) would receive details via digital channels through this newer approach. The channel-specific approach fosters enhanced customer engagement and improves return on investment by using more accessible and effective channels to communicate with the HCPs.


C.

A

ccess Adjustment
Lack of customer access is a leading challenge faced by field organizations while executing the activity plan. It is no surprise that access to HCPs has been gradually declining over the years and has likely been permanently impacted due to the ongoing pandemic. Historical approaches to adjust the planned frequency appropriately include leveraging access benchmarks, IDN control & access restriction data, and field feedback.
In today's world, organizations are piggybacking on data that could provide insights on HCP office traffic. Using cell phone-based mobility data from companies like SafeGraph or Unacast to tag areas with low mobility due to lockdowns and other leading indicators like new to brand Rx (NBRx) could provide invaluable insights to the field. This, in turn, could help refine outreach efforts and hence improve efficiencies.


D.

R

ep Feedback

A robust activity plan requires the right mix of data insights and local knowledge about your customers. Field feedback, which can include channel preferences, frequency updates, and customer profile/segments, can help provide the dual benefit of developing an effective plan and improving rep buy-in to drive better outcomes. It is also important that pharma organizations use activity plan guardrails to reduce operational disruptions. These guardrails carefully control allowable deviations from the activity plan so that it does not wander more than permissible from brand strategic objectives.


E. Dynamic

T

argeting
The field force is encountering changing customer landscapes and behaviors, and needs to adapt rapidly and appropriately to drive engagement and outcomes. Current legacy systems and processes provide intelligence to the reps, but this information is scattered in many different places (e.g., field reports, headquarter-based leads, hotlists, etc.). In addition, the planning cycle-based approach leverages data that is typically several months old and is already outdated by the time reps receive them. Pharma organizations are now expecting their activity planning to be more dynamic and enable faster insights to action (5).
Dynamic targeting involves the following salient aspects:
• Comprehensive customer data that integrates all available information, including the current activity plan as well as execution data
• AI/ML- or rule-driven models to look for triggers based on-field activity, changes in customer behavior, demography, or channel preference, vacancies, or market events
• Triggers translated into timely and actionable suggestions for the field to improve outcomes and communicated to the field through an appropriate medium (e.g., Veeva™ CRM Suggestions)
• Feedback loop: the ability for the field to provide feedback on whether the suggestion was useful or not, which would, in turn, improve the suggestions

We cannot emphasize it enough that the success of a dynamic targeting program is only as good as the operationalization plan, change management, and effective field communication. The pharma organizations must pay due weightage and emphasis on actual field adoption for such dynamic targeting programs.


CONCLUSION

A successful activity plan overlays strategic guidance, data analytics, and local intelligence to drive demand. Axtria's S.M.A.R.T framework provides a fresh and holistic approach to enable pharma organizations to thrive in the new normal through focused and dynamic targeting, a coordinated approach, and faster response to market events.
The changes to the engagement model amidst the pandemic are here to stay, and it is critical for organizations to re-evaluate their legacy activity planning approaches and develop a roadmap that befits the needs of the business – from organizational remit to therapy mandate.


References
1. Measures of Sales Force Effectiveness: Are You Measuring The Wrong Thing? --- Part II. Reuters Event, Mar 5, 2008. Available online at https://www.reutersevents.com/pharma/commercial/measures-sales-force-effectiveness-are-you-measuring-wrong-thing-part-ii
2. Measuring The Value Of Providing Call Plans To The Field Sales Teams – Axtria presentation at the 2014 PMSA Annual Conference
3. Axtria's Sales Force Execution Internal Benchmarking Study – Dec 2020
4. Peter Koniaris, Vipul Kaushik, The Evolution of Pharmaceutical Call Planning, January 2018. Whitepaper by Axtria Inc. Available online at: https://insights.axtria.com/hubfs/thought-leadership-whitepapers/axtria-insights-whitepaper-evolution-of-pharmaceutical-call-planning-account-based-call-plans.pdf
5. How Dynamic Targeting Through AI Will Revolutionize Your Field Force. Webinar by BioPharma Dive held on Oct 1, 2020. Available online at: https://www.biopharmadive.com/events/how-dynamic-targeting-through-ai-will-revolutioniz-webinar-2pm-et-oct-01-2020-biopharma-dive/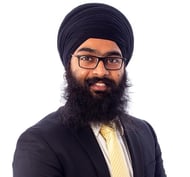 Written By:
Inderpreet Kambo
Inderpreet Kambo is a Director at Axtria with over a decade of work experience across operations, analytics, and product management in pharmaceutics. He has led many healthcare and life science digital projects with a focus on Digital Solutions, Product Analytics, and Business Intelligence. He is widely acknowledged and known for his vision on AI, data, and how it could be leveraged for improving healthcare efficiencies.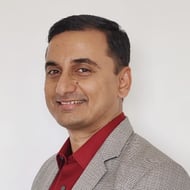 Ashvin Bhogendra
Ashvin has over 16 years of experience in the Pharma Commercial Operations space. In his onshore and offshore roles, he has worked extensively with top 50 pharma clients advising them in Commercial Excellence in a variety of therapy areas. He has led complex end-to-end sales planning and incentive programs that helped transform the sales operations of large pharma clients.