Introduction
With the uncertainty in these pandemic times, sales forces are dwindling, and access to a broader selection of physicians, hospitals, and integrated delivery networks (IDNs) is becoming a challenge. The role of physicians has also changed significantly over time. While physicians align with IDNs and become employees rather than practice/clinic owners, the power of influencing decisions on brands is shifting to the larger health systems rather than the individual physicians. At the same time, individual physicians are also significantly contributing to the health systems in decision making instead of just receiving directions from the hospital or IDN representatives.

In such situations, pharma companies cannot solely rely on the hospital or IDN representatives or alone on physicians. Therefore, it is becoming imperative for pharma sales forces to understand the best relationship/affiliations among individual physicians and health systems (i.e., IDNs, hospitals, clinics, etc.). Affiliations are significant differentiators for targeting, communication channel enablement, intelligent segmentation, and performing advanced analytics on account-based sales.
Understanding best relationship/affiliations require pharma companies to maintain high quality, updated, and relevant information about physicians/nurse practitioners (the healthcare provider (HCP)), healthcare organizations (HCO) and their affiliation with IDNs, group purchasing organizations (GPO), distributors, other key decision-makers, and key influencers of buying decisions. What makes this feasible is a robust, scalable, and dynamic Affiliation Management solution that provides a 360-degree view of the best affiliations starting from Level 1 (HCP) to Level 4/5 (IDN/Corporate Parents).
The following are the top three benefits that pharma companies realize by managing truthful customer affiliations in their constant endeavor on customer focus, brand image, and maximizing return on their investments.

Learn More - " What Is The Impact Of IDN Consolidation On The MedTech Sales Function "


1. Influencing Targeting and Deployment



Pharma companies are using the best and truthful HCP affiliations to influence targeting HCPs, hospitals, and the deployment of their sales forces. Pharma companies are setting up affiliation masters to provide a concise list of relationships of an HCP with the group practices, clinics, or hospitals. These insights are helping sales forces to know where to go for a particular HCP. For instance, if a sales rep identifies that an HCP is affiliated with multiple institutions or hospitals, then an Affiliation solution is helping the sales rep to find the stronger affiliation based on the parameters. For example, if an HCP and clinic or hospital have the same specialty, or if the relationship is attending rather than consulting. Regarding the same specialty, the relationship type "attending" constitutes stronger affiliations than different specialties and consulting relationships.
Being well-informed helps the sales rep reach the HCP quickly and ensures they plan their visit well in advance. Targeting the right HCP at the right time helps to:
Emphasis on marketing shares for key HCPs (prescribers) that can influence the broader network.

Reduces the path to actual prescription by delivering the promotions at the right time.

2. Facilitates Advanced Analytics on Account Performance



Advanced analytics on account performance is a key factor for commercial strategies and the absence of correct account affiliations with its IDNs and corporate parents adversely impacts advanced analytics. In such situations, it becomes difficult to discover weekly, monthly total prescriptions (TRx) of affiliated HCPs with accounts. Accurate affiliations help to:
Allow advanced analytics to predict the promotion response of IDNs based on segments, including their affiliated hospitals, clinics, group practices, medical centers, etc.

Assist Pricing and Contracting teams with analysis on the previous contracts with IDNs or corporate parents for understating the impact of contractual terms on the sales of a particular brand.

Assist the Contracting teams with planning for future contracts and refine terms and conditions.

Optimize appropriate resource size and type to targeted IDNs based on responses, rep geography, and capacity.

Provide analytics for identifying early indicators of goals and metrics at risk-based on the performance of affiliated HCPs and accounts, hospitals, and/or clinics.


3. Intelligent Segmentation



The right segmentation is the key indicator for commercial strategy and operations success for any pharma company. However, pharma companies cannot achieve the right segmentation without managing and feeding the correct affiliations to business processes and applications. Accurate affiliations help to:
Segment IDNs based on access, financials, risk, and other metrics of affiliated HCPs, clinics, and hospitals.

Value IDNs accurately by rolling up affiliations to understand the brand's existing sales versus market opportunity.

Understand the size and influence of IDNs from the number of HCPs, sites, and hospitals based on affiliations.

Avoid further segmentation of segments that do not add any value.

Plan call activity within key segments of affiliated HCPs to understand the pull-through of strategy.

Segment affiliated HCPs within IDNs to understand key types of influencers versus prescribers.
In addition to the above benefits, each business unit gets to have its own view of the affiliations. This significantly reduces the manual work and provides a non-singular view of customer affiliations that are focused on a brand, therapy area, or market. Also, in light of the correct customer affiliations, organizations get more visibility in the number of lives covered under a specific plan/payer through claims data, which helps contract teams to refine contracts with payers and with IDNs/corporates.


C

onclusion
Pharma companies need to critically review the key success factors that influence targeting, deployment of the sales force, provide intelligent segmentation, and facilitate advanced analytics for account performance. High-quality, appropriate customer data, and their affiliations are the critical assets required by pharma companies to stay ahead of emerging healthcare ecosystem demands. Managing accurate relationships/affiliations at all the levels (Level 1 to Level 5, HCP->Clinic/Group Practice->Hospitals->IDN->Corporate Parents) helps in augmenting the success of commercial data strategies.

Learn More - "Recalibrate Your Commercial Model For Digital HCP Engagement"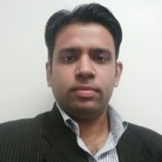 Written By:
Lavleen Kumar Bansal
Lavleen Bansal is an experienced Architect/consultant with over 15 years' experience in data management and implementation. Lavleen's expertise includes Customer master data management, Clinical MDM, data quality, and governance within the pharma industry. Lavleen has successfully led global programs to deliver many master data management and Commercial Dataware house solutions. Such applications include global solutions for the top 50 global pharma companies. Currently, Lavleen is working as Associate director at Axtria, Inc., with a Bachelors in Computer science and a Postgraduate diploma in Marketing.