In today's rapidly changing and competitive business environment, sales professionals must be agile, able to anticipate changes, and capitalize on new opportunities. Simultaneously, organizations must be able to modify Incentive Compensation (IC) practices in line with changing market dynamics and the specific nuances required of an IC plan in the ongoing challenge to attract, reward, and retain the right talent.
IC is one of the most significant drivers for sales force productivity and effectiveness. Pharmaceutical organizations leverage IC as a strategic tool for motivating the field and, as a result, drive desired behavior and outcomes.
Sales compensation is also a significant line item in any company's budget, so achieving optimal return on this investment is vital for IC leaders. There are several components of an incentive program that contribute to high impact. A well-designed incentive plan forms the bedrock of any effective and successful IC program. It is critical to carefully design an incentive plan and present it to the organization to build buy-in and alignment. Today, IC leaders need to be aware of industry trends and best practices to ensure IC plans pay for performance and, at the same time, are aligned with corporate objectives.
Axtria conducted an Incentive Compensation Benchmarking Study across client teams in the US in 2020. Below are notable findings from the study that highlight industry trends and best practices in attracting, retaining, and rewarding the right talent:
IC Target:

At the sales representative level and manager levels (first-and-second level managers), IC targets for rare-disease teams have the highest average IC target bonus.

Specialty teams drive up the specialty IC target average to be competitive with the oncology IC target indicating that specialty teams require more scientific backgrounds like their oncology and rare disease peers.

At the account manager level, the specialty therapeutic area has the highest average IC target. In contrast, at the account director level, the rare disease therapeutic area has the highest average IC target.

While the tenets of designing the at-risk IC target continue to be based on internal equity, market competitiveness, and affordability, the level and sophistication of selling skills required for each therapy area also drive the range and spread of the IC targets.



IC Design:

While the type of IC design implemented largely depends on the IC guiding principles that support the brand strategy, data available, life cycle of the product, therapy area, and behaviors to drive, goal-based IC plans remain the most prevalent IC constructs used for all roles and levels.

Getting the incentive plan(s) right is of significant value as an IC plan that is motivating, fair, and fiscally responsible drives the right behavior.

IC plans become increasingly complex as the number of plan components increases. As an IC best practice, no IC plan should exceed four components. All companies in the study follow this best practice.

Most companies use a quarterly plan period for incentive payouts, which means publishing goal cards and IC calculators quarterly, but they share field scorecards and rankings monthly.

Most teams primarily use the previous three-and six-month baselines for goal setting except for products with seasonality and patterns.

Pharmaceutical clients mostly use goals within their IC plans for brands that are in their growth phase. Sales history, market potential, and equal allocations are common measures used to set goals.





IC Earnings:

Only 7% of the sales representative level IC plans are uncapped; the typical IC capped pay curve earnings range between 200% -500% of their IC target.

The average sales representative's maximum earnings is 204% of the target.

IC budget utilization tends to exceed 100%. Higher engagement and meaningful engagement rates and higher percentage earnings for top performers have led to IC budget overage.

The engagement rate is 98% or greater across all roles. 91% of the companies have a meaningful engagement where 80% of the team received 75% of target or greater.

Rare disease IC targets are much higher than oncology and other specialized therapeutic areas; complex specialty teams drive up the specialty IC target average to be competitive with the oncology IC target




Figure 1: IC Engagement and Meaningful Engagement Rates

Note:


Sample Size: 168 IC Plans
Engagement rate is defined as the percentage of the sales team that received an IC earning based on the performance of the sales team.

Note:


Sample Size: 161 IC Plans
Meaningful engagement rate is defined as the percentage of the team that earned 75% of their IC target or higher.

Source: Axtria, Inc.


Contest:

Across all roles/levels, winners of annual/national contests are usually the top 10% of the role/level. At times, higher levels will include more winners to team build with the top performers within their team.

The national ranking is the most popular rank among the teams sampled. The regional ranking system is usually followed for larger teams, allowing the entire organization an opportunity to be a top performer based on regional dynamics.

Sales teams tend to rank performance based on goal attainment, while account-based selling teams tend to rank performance based on earnings.

In 75% of the contests evaluated, sales leaders awarded more than 25% of field employees.

80% of the teams that hold a contest have a brand that is in the growth phase of its life cycle.


Learn More - "Best Practices In Pharma Incentive Compensation Management".


Summary and Next Steps:
The events of 2020 have compelled pharmaceutical companies to evolve the role of the sales representative to better adapt to the changing market dynamics. The pandemic caused sales teams to find alternative ways to reach their prescribers due to reduced physician availability resulting from social contact restrictions. As the sales teams began leveraging multiple channels to reach their targets, their incentive plans changed during the initial shutdown and reopening, but there was a focus to keep the sales representative whole.
The study findings indicate a couple of significant realities and principles that guide the current compensation practices in the pharmaceutical industry:
Goal-based IC plans are still the primary ways to drive pay for performance. We should continue to see this trend through 2021. However, with a lack of robust data in some instances and the nuances related to the sales representative's role, IC designers are getting creative in designing IC plans that drive behaviors and motivate sales representatives.

A simple IC plan design can achieve a positive outcome by keeping the sales representatives engaged and motivated.

When the IC targets are below average, there is a risk of attrition and perhaps loss of retaining the right talent. Also, when there is not a lot of significant upside or opportunity to earn more, it can be demotivating for top performers within a sales team. Furthermore, the lack of differentiation across the top and bottom performers also leaves the top salespeople disgruntled.

Finally, contests award the top performers based on a different behavior, for which the sales leaders like to compensate the field. Sales leaders predominantly hold contests when a product is in its growth stage of the product life cycle. They no longer only award top-ranking performers and have the potential to award all performers who excelled at achieving the sales behavior.
Overall, Axtria's IC Benchmarking Study will help you assess where your IC plan lies within the range of what is considered the norm for the industry. It will also enable thought-provoking ways to consider taking IC plans to the next level of innovation and motivation.
Learn More - "Driving Sales Rep Performance With Statistically Defined Incentive Plans"
Finally, with the continued uncertainty of COVID-19, it is crucial to keep an eye on the road ahead. However, it may take some time for the situation to get back to normal. Therefore, Axtria will continue to discuss more options with our clients' sales leadership for IC plan considerations in the coming quarters. The compensation plans will only get more robust, with more COVID-19 historical data. This data will help forecast impacts on sales targets and the necessary adjustments will need to be made across geographies.
Axtria has a strong Incentive Compensation practice driven by an enterprise-grade platform, people with experience in managing top pharma companies, and gold standard processes. Incentive plan design, goal setting, and IC administration services are strategic focus areas within Axtria. Axtria also has a deep understanding of IC across a spectrum of therapeutic areas and markets.

Download the detailed report on Axtria's 2020 Incentive Compensation Benchmarking Study.


References
Chressanthis G and Paul A. Should Pharmaceutical Incentive Compensation Plans Cap At-Risk Sales Rep Compensation? Axtria Research Hub, published online April 2020, available at

:

https://insights.axtria.com/whitepaper-should-pharmaceutical-incentive-compensation-plans-cap-at-risk-sales-rep-compensation

Chressanthis G and Verma D. Perspectives On The Design And Effectiveness Of Pharma Sales Contests. Axtria Research Hub, published online October 2019, available at:

https://insights.axtria.com/whitepaper-perspectives-on-the-design-and-effectiveness-of-pharma-sales-contests

Sharma A, Jacobovitz S, and Vadas M. Creating an Effective and Motivating Incentive Compensation Plan.

Axtria Research Hub, published online 2013, available at:

https://insights.axtria.com/hubfs/Whitepaper/Axtria_Creating%20an%20Effective%20and%20Motivating%20Incentive%20Compensation%20Plan.pdf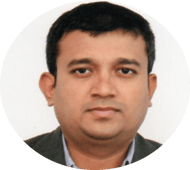 Written By:
Abhijit Paul
Abhijit Paul is Director, Incentive Compensation Design and Strategy, at Axtria. He has 15+ years of experience in life sciences consulting, with 13 years primarily focused on incentive compensation (IC) design across mass markets, specialty products, rare/ultra-rare disease products, and vaccines. Abhijit has helped multiple pharmaceutical clients within the US and global shape their IC strategy and design across the various stages of a product's life cycle. He specializes in IC design of specialty, rare, and mass-market products, IC solution building, and IC thought leadership. He has authored several white papers and blogs on IC design. He is also an active participant and presenter in industry conferences (such as PMSA and WorldatWork).

Diane Krewer
Diane Krewer is Senior Manager, Commercial Excellence at Axtria. She has 20 years of experience working within the pharmaceutical industry in several roles, both as a client and a consultant. She has experience spanning pharma data services, sales operations, business intelligence, and incentive compensation (IC). She specializes in the IC practice and has over 15 years of experience designing, analyzing, and administrating incentive plans. She has designed and analyzed IC plans for several therapeutic areas, including oncology, women's health, neurology, hematology, ophthalmology, dermatology, and cardiology.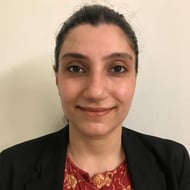 Nidhi Jolly
Nidhi Jolly is Senior Manager, Marketing at Axtria. She has over 15 years of experience working in the research and consulting industry, with about ten years of experience working across various facets of content development, offering management, business development, and consulting services for the pharmaceutical and consumer health industry. Nidhi has a MA degree in Advertising and Marketing from Leeds Business School, UK, and a BSc. degree in Business and Management Studies from the University of Bradford, UK.