The primary role of any sales rep in the life sciences industry is to convince physicians to prescribe their drugs. Reps do this through "detailing," in which they visit healthcare physicians (HCPs) and explain, or detail, their products. In the past, this kind of selling was done in person. Sales reps would try to ensure maximum returns from their interactions by preparing their pitches far in advance. They would also plan visits to multiple HCPs across territories by segmenting them into various personas. Scheduling a visit with each HCP based on a mutual understanding of daily schedules was a big part of the sales reps' role and would go a long way toward attracting and holding the physicians' attention.
On the other hand, HCPs would also welcome sales rep visits amidst their packed schedule of attending to patients. Physicians would take time to meet sales reps and understand the drug's efficacy, side effects, how it compared to competing therapies, and more. Sometimes the reps would also bring lunch for the HCP and office staff to get more "face time" with the care providers.
Although the relationship between sales reps and HCPs was traditionally in-person, this dynamic has changed significantly over recent years. The industry is pivoting toward virtual promotion channels that impact how sales reps interact with and detail HCPs. Several things have worked together to create this shift:
The advent of technology beyond the telephone, such as the internet, and many forms of virtual interaction, such as emails, video calls, voice notes, webinars, and online seminars, have encouraged HCPs to explore different ways to engage with sales reps.
As demands on HCPs' time increased, some preferred non-personal interactions and virtual media for engagement.
Pharma sales and marketing organizations also started moving beyond traditional channels to explore customer engagement touchpoints through digital media. This shift was supported by data that indicated changing customer preferences.
Companies now recognize the need to create an omnipresent customer experience that includes various customer interaction channels, many of which are virtual and accessible through smart devices.

Mandates put in place at the peak of the COVID pandemic also fueled HCPs' preferences for virtual channels. Global lockdowns closed physicians' doors to all sales reps, leaving virtual channels as the only option for detailing. For the longest time, sales reps couldn't approach physicians in person and had to adjust their promotional strategies to meet quarterly sales targets fully. To keep up with the global pandemic-induced repercussions, sales and marketing organizations had to accelerate the inclusion of virtual channels in their promotional mix.
The post-COVID world is relatively restored to the pre-COVID norms but with noticeable changes that are here to stay. Even though the global lockdowns have eased, and people are meeting in person, some HCPs are still reluctant to meet sales reps. According to an Axtria survey on customer engagement planning and execution, in-person interactions were reduced by more than 75% during peak COVID times.1 The same study also shows that during COVID, the respondent companies changed their promotional strategies to redirect 17% of in-person channels toward phone and video. They plan to increase this portion to 20-30% in the foreseeable future.1


The reach to HCPs and customer accounts decreased by ~15% due to COVID. Targeted accounts (including hospital and clinic networks) saw a greater decline in in-person interactions (-85%) than targeted HCPs (-70%) due to COVID.

Reference: COVID effects on in-person calls for HCPs vs. accounts, as per a recent survey by Axtria.1


As customer preferences change, sales reps must adapt to accommodate the virtual channels in their call plans. However, such changes in promotional strategies have a lasting impact on sales rep effectiveness. Not all channels yield the same results, and sales teams may have different opinions about which channels they prefer. Different outreach mechanisms suit different situations and may not work well with all customers.
Axtria's experience of more than a decade working with leading life sciences companies has revealed concrete insights about channel effectiveness. We analyzed data from over a dozen brands across multiple therapy areas to understand how the returns from virtual channels differ from in-person channels. Here are some of those findings, as well as suggestions that can suit both virtual and in-person channels:

Finding 1: Virtual calls are 60-80% as effective as in-person calls

On average, virtual calls are 60-80% as influential as in-person calls for HCPs with whom reps have an established relationship and 50-65% as effective in cases of new-to-brand HCPs. This means that even though most HCPs prefer interacting virtually with sales reps, the interactions don't yield as many conversions for the reps as in-person meetings. Some of the reasons for such inefficiencies are:
The relationship between the sales rep and the HCP: Data shows that HCPs are biased against many virtual calls, especially video calls. This bias may be because of the lack of camaraderie between a new sales rep and the HCP, which is difficult to establish over a video call. However, we also observed that virtual calls between sales reps and HCPs with pre-existing relationships could be as effective as in-person calls implying that virtual calls should primarily involve pre-existing customers and accounts.
HCP's newness to the brand: Detailing activities differ from one HCP to another, depending on whether it is a follow-up call or a first-time detailing with a non-prescribing HCP. Axtria's experience shows that the effectiveness of virtual calls on new-to-brand HCPs is only ~50-65% compared to in-person calls, meaning that companies gain a significantly lower number of new prescribers with virtual calls compared to the baseline of in-person calls. This observation emphasizes the importance of in-person detailing and the impact physical proximity can have on grabbing attention and effectively conveying a message.
Call frequencies: With in-person calls, reps can coordinate with an HCP (or their reception desk) and drop by at a time that works for the HCP. However, with virtual calls, scheduling becomes a challenge, and at times the rep may only be able to talk to the nurse or physician assistant instead of having "face time" with the HCP. Due to such access issues, call frequencies have reduced by 30-50% compared to pre-COVID levels.
Patient selection and data bias: Data indicates that the HCPs who meet patients in person are more averse to in-person rep calls and prefer video calls. Apart from potential risks of infection transmission, other reasons could include busy schedules, changes in hospital policies, and an overall sense of safety and precaution. In addition, sales reps are prone to reserve virtual interactions for HCPs who share strong relationships with them.

Finding 2: Virtual call effectiveness is 50-65% at launch and 85-90% across mature stages of the product lifecycle

Axtria's experience working with global life sciences companies indicates a difference in virtual channel effectiveness based on the product lifecycle of the brand. If a product is new to the market or has a low market share, virtual calls are significantly less effective than in-person calls. Conversely, virtual detailing for mature products or market leaders is almost on par with in-person calls, with an average effectiveness of 85-90%. Some reasons for the variations are:
Mature or well-established products need only a quick reminder to continue using those drugs. Reminders like this could be easily conveyed over virtual calls; however, for newly-launched products, reps must convince the HCPs of the drug's efficacy, dosage, side effects, target patient demographics, and other critical nuances of the treatment. Such conversations need time, regular follow-ups, and dedicated "face time" from the HCPs, which becomes difficult over virtual channels.

Rep relationship plays a crucial role in virtual call effectiveness. When pitching new products, the rep is likely meeting an HCP for the first time without a pre-existing relationship to leverage. This lack of familiarity between the rep and an HCP can get in the way of effectively communicating the right message virtually.
Finding 3: Virtual training is ~90% as effective as in-person training

The shift toward virtual channels is not just for customer-facing roles but also for various internal processes and activities. Axtria's data shows a slight difference between sales training delivered virtually, with almost 90% effectiveness compared to in-person training. To clarify,
Virtual training: The candidates completed the training virtually and briefly met in person for follow-up discussions.
In-person training: The candidates attended the complete training in-person, in groups of 7-15.


Conclusion

Virtual detailing can also be used as a tool to reach HCPs located in the white spaces areas. These are geographies where a full-time sales rep is not economically feasible.2

Technological advancements, changing customer preferences, macroeconomic factors, and the need to deliver a unified customer experience will continue to be the driving forces that change the sales rep-HCP dynamic. These changes will introduce resistance and might hinder productivity in the short term, but sales teams must keep the end objective in mind. Sales reps must have an entrepreneurial mindset to ensure optimal sales outcomes. They need to understand their customers, use the resources at hand, and use all possible interaction opportunities. By understanding historical patterns of what works well and what doesn't, sales teams can find the middle ground for designing call plans that harness the untapped potential of virtual channels.
When approached effectively, sales reps can form lasting relationships with their HCPs regardless of the interaction channels and ensure end-to-end sales productivity.


REFERENCES
Axtria Inc. From traditional to omnichannel customer engagement – an industry perspective [Internet]. Berkeley Heights (NJ): Axtria Inc.; 2022 Jan 5 [cited 2023 Mar 24]. Available from: https://insights.axtria.com/blog/from-traditional-to-omnichannel-customer-engagement-an-industry-perspective




Blitz Research. What is white space and vacant territory mapping? [Internet]. North Carolina: Blitz Research; 2022 [cited 2023 Mar 24]. Available from: http://blitzresearch.com/white-space-and-vacant-territory/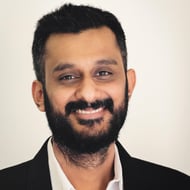 Written By:


Suraj Gupta
Suraj Gupta is a Manager, Marketing at Axtria. He has over 9 years of experience in the analytics and consulting industry, with more than 6 years with life sciences. At Axtria, Suraj has contributed to sales and marketing functions, including business and client development, knowledge management, digital marketing, business intelligence, and content writing. Suraj has an MBA degree in Marketing and a graduate degree in Economics.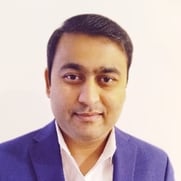 Vipul Pandey
Vipul is a Senior Director in the Decision Science Practice at Axtria with 15+ years of pharma analytics experience. Most of Vipul's work in pharmaceuticals has been focused towards Marketing Mix, Promo Response Modeling, Targeting, Commercial Model Design, Segmentation, and Patient and Payer Analytics. Vipul brings a strong consulting and advanced analytics background to Axtria with extensive experience related to Commercial Pharma Analytics. Vipul has led 100+ engagements across a wide range of brands, product life cycles, and therapeutic areas including rare disease products related to blood disorder, oncology, lung disorders, etc.