In recent years, rare disease products, or orphan drugs, have observed an increase in research and development (R&D) focus from pharma, biopharma, and biotech companies. A study forecasts orphan drug sales to reach $217bn by 2024, apportioning one-fifth of the total global prescription drug market(1). This shift in focus is expected as orphan drugs benefit from accelerated clinical development timelines, relatively lower commercialization costs(2), higher market valuation(2), and financial inflows for developing improved diagnosis and treatment approaches(3).
The "blockbuster model" that traditionally drove the pharma industry seems to have lost its relevance to rare disease drugs, which offer a greater return on investment (ROI) (2).
While developing orphan drugs can prove extremely rewarding for life sciences companies, launching and promoting rare disease treatments can be exceptionally challenging. It is challenging to identify the right patients, the reimbursement environment keeps changing, and distribution models need frequent enhancements. Therefore, while planning the launch and go-to-market strategy for orphan drugs, pharma companies need to carefully assess their target market and patient personas to design a Marketing Mix (MMx) model that answers the rare disease landscape's uniqueness.
Vipul Pandey, Director – Decision Science, Axtria, is an expert in the Rare Disease MMx analytics and consulting space, and I had the opportunity to sit down and talk with him. In our conversation, he speaks about his experience working with the top ten pharma companies, his point of view on this therapy area, the associated challenges, and the way forward for commercial organizations operating in this space.

WHAT MAKES THE RARE DISEASE MARKET UNIQUE FROM A STRATEGIC MARKETING MIX POINT-OF-VIEW?
"Rare disease products, also known as orphan drugs, affect a tiny percentage of the total patient population, typically less than 200K patients in the US. From an MMx standpoint, there are three critical challenges posed by orphan drugs:
A handful of healthcare professionals (HCPs) treat the small patient population that uses these products. So, in effect, you are building some complex models on small datasets.

Different marketing channels deployed to promote these products have different business goals by design. For example, a sample or starter kit is designed to get new patients to therapy, while a patient email is intended to increase therapy adherence. So, comparing them on a single scale, like sales or TRx or NRx, is often misleading and may underestimate or overestimate individual channels.
The HCPs who diagnose these diseases are often different from those who are treating them. So, it is absolutely critical to understand and incorporate HCP referral patterns into the study to make sure that the marketing channels are given appropriate credit for the roles they are designed to play."
Read Axtria's white paper on "Challenges And Opportunities To Commercialize Orphan Drugs For Rare Diseases In The US" here.
HOW DOES AN ORPHAN DRUG'S MARKETING MIX DIFFER FROM A TRADITIONAL PHARMA PRODUCT?
"For traditional pharma drugs, it is still okay to build a single MMx model where all the marketing channels are evaluated based on their impact on overall sales or prescription volume. However, given their uniqueness, it becomes imperative to build patient-centric MMx models for orphan drugs. These models need to evaluate the impact of promotions on getting new patients to therapy and increasing patient adherence. This approach aligns with the philosophy that not all channels are designed with the same objective, and they should be given appropriate credit for the roles that they play in the system."
Orphan drug MMx models need to evaluate the impact of promotions on getting new patients to therapy as well as their impact on increasing patient adherence.
Read Axtria's white paper on "Designing A Patient-Centric Commercial Strategy" here.


WHAT FACTORS DETERMINE THE CHOICE OF DATASETS USED FOR AN ORPHAN DRUG'S MARKETING MIX ANALYSIS?
"The choice of datasets used for the MMx of an orphan drug depends on several factors. Although, two are critical to note.
The product's distribution channel, i.e., whether the drug is a buy-and-bill product or is sold via specialty pharmacies. Typically, we end up creating account-level models for buy-and-bill drugs. In contrast, for drugs primarily sold via specialty pharmacies (SP), an HCP-level model using aggregated SP data is feasible.

The rarity of the disease. For example, for ultra-rare disease products, HCP-level panel data may not work. In such scenarios, we utilize transaction-level data such as anonymous patient-level data (APLD)/claims to build the models. The critical business question that we try to answer in such situations is the impact of various marketing channels that made the HCP prescribe a patient with our client's drugs vis-à-vis a competing therapy."


WHAT ROLE DO DATA AND TECHNOLOGY PLAY IN LAUNCHING AND COMMERCIALIZING ORPHAN DRUGS?
"Technology can play a crucial role in streamlining the MMx process. For example, having a marketing data hub can help reduce the data collection effort, which often takes about 30-40 percent of the total time spent in a typical standalone MMx project. Besides, having the complete process set up in industrialized analytical tools like Dataiku, KNIME, or Alteryx can further streamline the model refresh process. However, it should be noted that the models may require significant calibration or even changes in the model structure itself if there are substantial changes in the market landscape. These changes can be as varied as a new product launch, a competitor's loss of exclusivity (LOE), or a global event, such as the COVID-19 pandemic."
Read Axtria's case study on "Orphan Drug Commercialization For An SMB Pharma Organization Enabled By Axtria DataMAx™" here.
This discussion lays down the predominant challenges of the rare disease commercial landscape and acknowledges the role of sophisticated data, analytics, and technology needed to sustain in the long run. Speaking from his experience of working with several orphan drug engagements, Vipul suggests that rare disease commercial models should focus on the patient and continue through the entire treatment cycle – including adherence. He also recommends using robust data management and industrialized analytics capabilities to speed the time-to-market and ensure productivity gains. Given the highly complex ecosystem, rare disease commercial operations must be planned, executed, and assessed with utmost precision and understanding.


REFERENCES
Orphan Drug Report 2020. Available from https://www.evaluate.com/media/2741/download
Prof (Dr) Surya Prakash Gautam. Orphan drugs evolution to pharmaceutical revolution.com. Available from http://www.pharmabiz.com/NewsDetails.aspx?aid=112018&sid=9

[published October 31, 2018]

National Institutes of Health (NIH). NIH funding bolsters rare diseases research collaborations. Available from https://www.nih.gov/news-events/news-releases/nih-funding-bolsters-rare-diseases-research-collaborations#:~:text=To%20increase%20that%20percentage%2C%20the,wide%20range%20of%20rare%20diseases

[published October 3, 2019]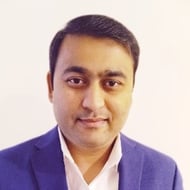 Written By:
Vipul Pandey
Vipul is a Director in the Decision Science Practice at Axtria with 15+ years of pharma analytics experience. Most of Vipul's work in pharmaceuticals has been focused towards Marketing Mix, Promo Response Modeling, Targeting, Commercial Model Design, Segmentation, and Patient and Payer Analytics. Vipul brings a strong consulting and advanced analytics background to Axtria with extensive experience related to Commercial Pharma Analytics. Vipul has led 100+ engagements across a wide range of brands, product life cycles, and therapeutic areas including rare disease products related to blood disorder, oncology, lung disorders, etc.