Sales and marketing teams in all life sciences organizations allocate large budgets to multichannel marketing and promotion campaigns. It's natural for them to want to accurately assess the value of different key performance indicators (KPIs) by channel. Active real-time measurement and tracking of the KPIs can reflect the overall sales effectiveness of multidimensional campaign efforts. By measuring the channel-wise sales potential of promotional activities, life sciences commercial teams can plan realistic sales and marketing strategies. Marketing mix modeling (MMM) is a commonly used technique for such analyses and insights.
What Is MMM?
MMM is a technique that estimates each channel's return on investment (ROI) and the effectiveness of various promotional activities. MMM is the first step for sales and marketing teams to find the optimal level and spread of promotional activities to realize maximum profit; however, the approach does have some limitations.
The Challenge
Each customer interacts differently with multiple channels. These channels form an intertwined and complex sales and marketing network that collectively contributes to product sales. Brand managers need to understand each customer's end-to-end (E2E) journey to determine the true impact of each channel. The traditional MMM approach best identifies the sales effectiveness of unconnected promotional channels but does not accurately assess interactions between connected channels or the collective impact of multiple promotions.
Here's a real-life example:
A healthcare physician (HCP) meets a pharmaceutical sales specialist (PSS), or a sales representative, to detail a pharmaceutical product.

The HCP searches for the product on the internet (this qualifies as a paid search).

The paid search link takes the HCP to the brand's website.

The HCP gets all the required information from the website to influence their prescriptions (Rx) in favor of the pharmaceutical product.

The HCP interacted with three promotional activities before prescribing the pharmaceutical product: sales rep detailing, paid search, and the brand's website. The conventional MMM approach will fail in such a situation and assign a bias to the last touchpoint leading to the sales influence. This bias will set an unfair preference to the brand's website and will not duly credit the other two, which played an equally critical role in the customer's E2E journey.
In complex situations like the one described above, path modeling techniques (or pathways) can be helpful. Path modeling treats each path interaction as a separate variable and provides near-accurate estimates of multiple interconnected channel-impact, leading to the purchase.
Learn More - "Marketing Mix Methodologies to Account for Managed Care Dynamics"
What is pathway analysis?
Every life sciences brand relies on promotional channels -- PSS, email, websites, and paid search, for example -- to impact overall sales. The pathway interaction model measures how often each channel on the path leads to actual sales. For instance:
The total impact of PSS = Direct impact of PSS (PSS → Rx) + indirect impact of search and website (PSS
→ search → the website → Rx)
Pathway analysis allows for examining complex relationships between channels and shows how channels influence each other.
Since COVID-19, pharmaceutical organizations have modified their sales and marketing strategies to utilize digital channels' ability to provide greater reach. Due to the significant increase in the usage of digital platforms, customer behavior has also evolved. Increased dependence on digital promotions and the availability of multiple channels has made it even more important to understand the interactions between all promotional channels.
Here is an explanation for the various types of channels within each pathway:
Push channel is the first channel in pathways. The target customer does not interact with other channels in this type of sales pathway.
Supporting channels are in the middle of a pathway, contributing to final sales.
Organic traffic is generated when visitors land directly on a channel without interacting with the push channel. For example, a person going directly to a brand's website is considered organic traffic.
An example of different pathway types
(DTC means "direct to consumer.")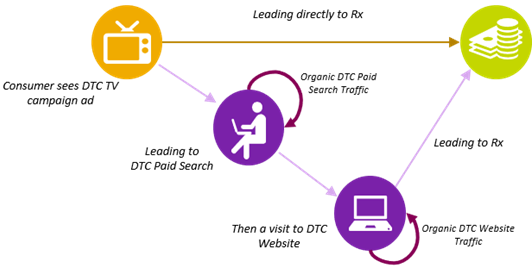 While assessing the pathways leading to sales, there are multiple approaches to consider:
Direct Path: This is the path from the push channel to sales. For example, a sales rep's visit to a prescriber (PSS -> Rx) is the direct path for sales.
Indirect Path: This is the path from the push channel to sales utilizing supporting channels. For example, PSS -> paid search -> the website -> Rx is an indirect path for sales.


While evaluating each interconnected channel's impact, multiple methodologies can be considered within the pathways approach based on the channel interaction.
First touch attribution model: The first channel in the marketing path is given credit for the sale.
Last touch attribution model: The last channel in the marketing path is given the sale credit.
Position-based attribution model: The first and the last channels are given higher weights than the middle channels.
The use of pathways can significantly improve traditional MMM models. Using pathways can substantially improve traditional MMM models by showing the real impact of multiple, interconnected channels on life sciences product sales. The advantages of virtual and indirect marketing make it critical to replace traditional channel impact evaluation strategies with methodologies like pathways. Benefits of the pathways model include:
Less disruptive: Not directly pushing the products to target customers and persuading them to learn more about the offered product helps increase the chances of brand loyalty.
Greater brand awareness: Strategies like content marketing and search engine optimization (SEO) help gradually build more exposure for the brand.
Thought leadership: Indirect marketing pieces (like content marketing and social media) showcase the brand's niche knowledge, improving the company's credibility over time.
Cost-effectiveness: Indirect marketing campaigns are often less expensive than paying for teams to cold-call target customers. Every blog or video published contributes to the brand's reputation.

Conclusion
Sales and marketing strategies have evolved significantly over the past few years, and the role of MMM models is sure to grow. Potential prescribers must be brought together with the marketing channels that resonate with them. This allows companies to focus their funds and efforts on activities that generate higher ROIs, driving sales to the next level. MMM models have the power to improve customer satisfaction and increase brand reach, as well as trust in client products.
Learn More - "Technology and Media Integrating Consumer Digital into the Marketing Mix Problem"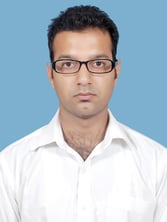 Written By:


Sushant Garg
Sushant Garg is a Manager of Decision Sciences at Axtria. He has over 8 years of experience in the analytics and consulting industry, predominantly in the life sciences and digital analytics. At Axtria, Sushant has contributed to Decision Sciences, including project and delivery management, team management, client management, and project planning. He is also a trainer and evaluator for the technical and functional domain and a contributor to new joiner inductions. Sushant is a graduate of Mechanical Engineering.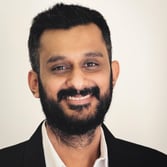 Suraj Gupta
Suraj Gupta is a Manager, Marketing at Axtria. He has over 9 years of experience in the analytics and consulting industry, with more than 6 years with life sciences. At Axtria, Suraj has contributed to sales and marketing functions, including business and client development, knowledge management, digital marketing, business intelligence, and content writing. Suraj has an MBA degree in Marketing and a graduate degree in Economics.