As we are all getting used to the "new normal" of working during the COVID-19 pandemic, many of the adopted ways are here to stay and not just a stop-gap. The pharmaceutical industry and its ecosystem have been at the forefront of innovation, and one area of particular interest is Decentralized Clinical Trials (DCTs).
Traditional clinical trials take place at designated study sites. Investigators and clinicians usually perform the procedures regarding the study at these sites. And patients participating in the clinical trial need to visit the site to meet with them, and keeping continued patient engagement in the clinical trials has always been a very big challenge. This often leads to patient dropping of from these clinical trials and leading the patient adherence challenges.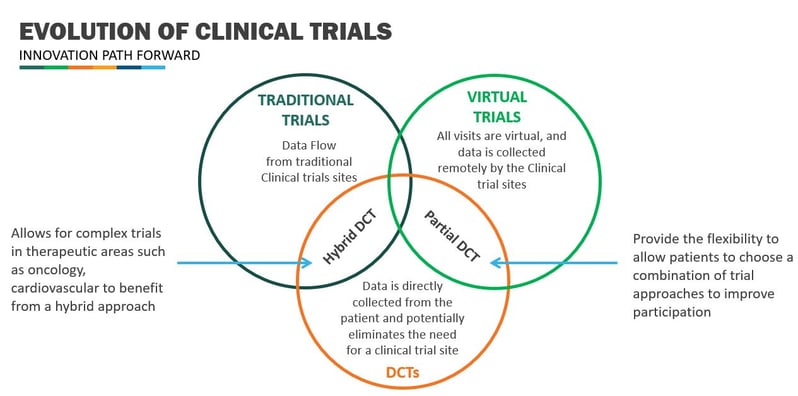 Figure 1 – The Evolution of Clinical Trials


DCTs have been a game-changer by incorporating mobile technology into clinical trials through the use of smartphones, tablets, notebook computers, and wearable devices to allow for the study to be designed accordingly and successfully run remotely.
DCTs pre-pandemic were an alternative method to conduct clinical trials; this has completely changed from 2019 onwards and many times have become the primary method to conducting clinical trials. Market analysis and insights estimate a tremendous shift with a CAGR of 14.75% growth during 2021–20261 for DCTs.
Some common benefits of DCTs cited by the investigators include:
Streamlined study operations and data collection

Simplified and continuous study data capture throughout the trial

Improved study and data quality
With the evolution of DCTs, study sponsors must adapt and implement new best practices, including how they manage all of their clinical and operational data.

Data Management is key to ensuring that DCTs are an effective method to conduct clinical trials moving forward. Following are some of Axtria's recommendations for understanding the data and managing it.
Collect the minimum data set necessary to address the study endpoints

Identify acceptable ranges and mitigate variability in endpoint values collected via mobile technologies

Bring in controls that protect the study participants data and privacy

Proactively address and map data flow, data storage, and associated procedures

Ensure the authenticity, integrity, and availability of data over its entire lifecycle

Security and encryption for data at rest and in-transit

Data Governance also plays a vital role to ensure:
Optimization of data accessibility while preventing data access from unauthorized users

Access to data meets your needs prior to contracting an electronic service vendor

Data attribution is proactive with patient input

That site investigators have access to data generated by their participants

Return value to participants throughout the trial, including the return of outcomes data collected by digital technologies

Data sharing decisions be driven by safety and trial integrity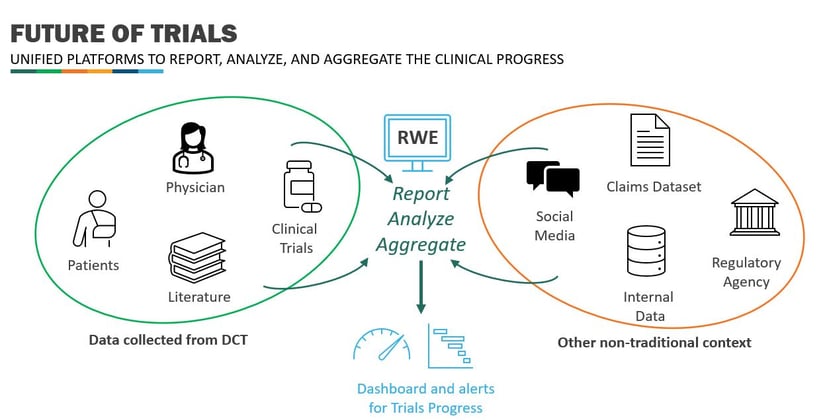 Figure 2 – The Future of Trials


With the right data management and data governance in place, DCTs helps improve:
Patient convenience and engagement

Shorter trial timelines

More diverse patient population

Reduced cost of conducting the trails
And this can be achieved using:
Real-time data and insights

Real-world evidence

This digital transruption allows for an increase in the success of the clinical program by connecting study data with real-world data at the patient level, thus accelerating the pace of clinical development by helping patients get access to life-saving therapies more quickly.
DCTs have made a unique contribution to the path forward in this acceleration during the pandemic and will continue to make an impact post-pandemic. The New Normal for Clinical Trials

Learn More - "The Three Benefits Of Clinical Data Management Systems In The Clinical Study Process".


REFERENCES
Global Decentralized Clinical Trials (DCTs) Market Size, Status and Forecast 2020-2026 https://www.marketresearch.com/QYResearch-Group-v3531/Global-Decentralized-Clinical-Trials-DCTs-14453530/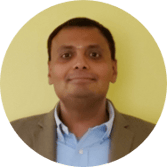 Written By:


Bhagirath Gopinath
Bhagirath Gopinath is Principal, Business Information Management at Axtria. He has over 20+ years of experience in life sciences and focuses on data strategy and data management. He is a technologist with cross-functional expertise in drug discovery, clinical, pharmacovigilance, and medical affairs, managing programs of various sizes across the life science value chain. Bhagi brings in a blend of Industry domain experience, process design, and a deep understanding of technology.

Sukhwinder Kaur
Sukhwinder Kaur has over 12 years of experience as a subject matter expert (SME) in the clinical domain. She has experience in clinical data management, clinical warehouse development, robotic process automation, advanced analytics, and risk-based monitoring.
Currently, she is a business subject matter expert at Axtria. She has a Bachelor's degree in Physiotherapy and a postgraduate diploma in Clinical Data Management.