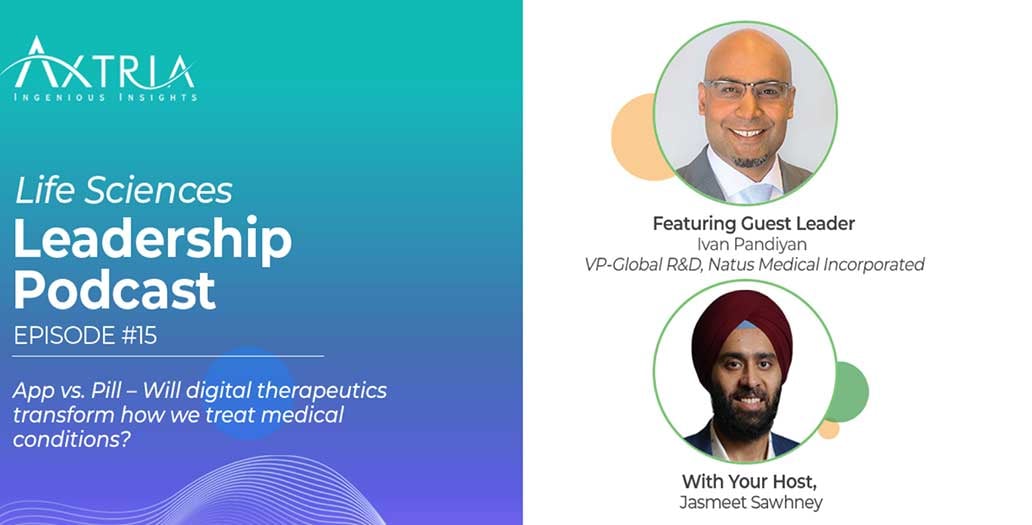 Episode 15: App vs. Pill – Will digital therapeutics transform how we treat medical conditions?
Life Sciences Leadership Podcast - Season 1
The Life Sciences Leadership podcast delves deep into effective strategies, latest innovations, and trends in the life sciences industry. Join Axtria's Jasmeet Sawhney as he sparks discussion with highly acclaimed life sciences leaders on various industry trends and topics that are critical to winning in the new environment. Whether you are transforming your R&D processes, working on commercial success strategy, or simply craving dynamic discussion, this is the podcast for you.