INTRODUCTION
Laboratory testing has seen a remarkable evolution in the last few decades. This evolution has led to capabilities far beyond fundamental inpatient/outpatient record keeping, report generation, and maintaining patient privacy to comply with government regulations. To improve patient care and meet physicians' needs, today's laboratories use complex methodologies and sophisticated instrumentation that interfaces with computers and laboratory information systems (LISs).
LIS software tracks patient test data from start to finish: from receiving orders and sending them to laboratory analyzers, to tracking results and quality control, to transmitting data to electronic health records (EHRs) and electronic medical records (EMRs) systems. Providers and laboratory professionals use the power of the LIS to manage inpatient and outpatient medical testing workflow in fields such as hematology, chemistry, immunology, microbiology, toxicology, and public health.
The LIS can include decision-support rules that guide workflow, outreach tools, and data mining. For example, a clinical decision support system (CDSS) can enhance decision-making about individual patients based on targeted physician knowledge and patient information. Overall, the LIS enables the lab to actively help providers determine patient health status and develop appropriate treatments.
Today, laboratories require a dedicated LIS and committed vendor support to manage the complexities of testing and the associated regulatory compliance requirements. LISs play a critical role in the laboratories' ability to meet quality control standards, minimize transcription errors, and reduce turnaround time from specimen collection to results delivery. This ultimately contributes to improved patient outcomes.
Clinical diagnostics laboratories, where tests are performed on various biological samples to gain information about a patient's health and guide further care, are now full-fledged production environments and primary data generators. They have become integral to the healthcare ecosystem. Hence, techniques for expanding their scalability, enhancing performance, and managing data are imperative to achieving the core objectives of meeting clinicians' and patients' needs. Today's laboratories deliver results to physicians at speeds that were once unimaginable. But even as they race to deliver results, labs must still provide personalized patient care while ensuring compliance with Clinical Laboratory Improvement Amendments (CLIA) and Health Insurance Portability and Accountability Act (HIPAA) regulations.
The role of medical devices in laboratory data management processes
Data management processes can significantly impact the quality and efficiency of the clinical diagnostic laboratory. To effectively accommodate the demand for diagnostic information production, management, and transmission, labs continually evolve by using automation at all testing phases.
With digital transformation in the healthcare and life sciences industries, medical device companies are striving to achieve real-time data-gathering through connected devices or instruments. COVID-19 has accelerated this need to integrate LISs with medical devices. Labs have implemented LIS software and analytical medical devices that have powerful and sophisticated data management capabilities. For example, chemistry analyzers calculate the concentration of metabolites, electrolytes, proteins, and other compounds within samples of bodily fluids. Several companies, including Olympus Corporation, Thermo Fisher Scientific, and Beckman Coulter, offer a variety of clinical chemistry analyzers to provide fast, accurate test results.
Thanks to their ability to optimize workflow and improve turnaround time, there is also a growing focus on more sophisticated medical devices in molecular diagnostics. Combined with LIS integration, this has resulted in trends such as random-access testing, two-way interfaces, automated test order entry, and results data management.
Overall, the medical device industry is driven by the need for high productivity achieved through reduced cost. It looks to leverage analytics, automation, and artificial intelligence to make smarter, faster, and cheaper products.
Learn More - "Top Three Opportunities For Medical Device Sales Operations"
Implications for medical device companies
Along with the benefits they provide for testing facilities, EMR systems, and physicians, LISs can also reveal the need for follow-up testing. Hence, studying the corresponding purchasing trends of medical device consumables, and recent changes to those trends, is critical. For example:
Testing Centers - Laboratory testing centers such as Quest Diagnostics and LabCorp have the highest throughput due to the sheer volume of patients coming through their doors. It may be harder to deduce specific trends for different therapeutic classes since the patient flow can be diversified and variable in terms of repeat visits. However, the overall consumption of tests should fall into patterns that allow medical device manufacturers to determine which complementary tests can be used to help complete patient profiles more thoroughly.
Hospitals/Clinics - Similar to testing centers, hospitals and clinics specialize in diverse therapeutic areas. The purchasing patterns they display can be more succinct. This allows for a more disciplined analysis of the types of complementary tests that can be promoted. For example, the comprehensive metabolic panel (CMP) test can lead to specific testing for diabetes (i.e., HbA1c, MicroAlbumin, or a diabetes panel). If the individual tests are not purchased at the same volume (assuming they don't have multiple uses), the opportunity to promote additional products like hardware, software, reagents, and services may exist.
Physician Offices - In situations where a physician's practice performs its own testing, it is easier to see the patterns of products being used, especially if the physician specializes in a particular therapeutic area. In these cases, follow-up tests can be studied for usage. The testing types won't be as diverse, but there should be more follow-up tests in the testing categories being used.
CONCLUSION
As expectations for diagnostic speed, accuracy, and cost savings increase, clinical diagnostics laboratories play a vital role in healthcare. Calls for faster lab-supported diagnoses have led to advanced technologies that allow healthcare providers to address previously unmet needs, ultimately improving patient outcomes. Most laboratories and medical teams want devices that can connect to their IT environments and EHRs. Medical devices with flexible, connectivity-based features are imperative in meeting the data management requirements of the modern diagnostic laboratory. The data management capabilities of medical devices and the advantages they provide when integrated with LISs improve laboratory productivity, provide valuable insights to support the marketing initiatives of medical device companies, and ultimately assist in enhancing patient outcomes.
Axtria can help medical device companies leverage information about purchasing patterns to gain comprehensive analytical insights. Our sophisticated data aggregation, management, and advanced analytical services can help medical device companies identify opportunities and trends across accounts, monitor the willingness of doctors and patients to try new products, and identify where lower refill rates and changes in ordering patterns may lead to attrition.
Learn More - "Emerging Commercialization Trends For The Medical Device Industry"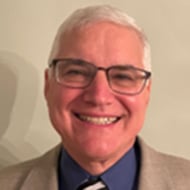 Written By:


Scott Jacobovitz
Scott Jacobovitz has over 30 years of experience in the life sciences industry, including 15 years in medical devices. His expertise includes commercial excellence, marketing, and sales strategy. Currently, Scott is a Director in Axtria's Commercial Excellence practice. Scott has an MBA from Seton Hall University and is a certified PMP.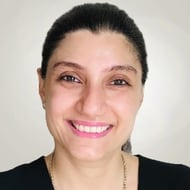 Nidhi Jolly
Nidhi Jolly is Senior Manager, Marketing at Axtria. She has over 15 years of experience in the research and consulting industry, with about ten years of experience working across various facets of content development, offering management, business development, and consulting services for the life sciences and consumer health industries. At Axtria, Nidhi partners with subject matter experts to author thought leadership content covering data analytics, artificial intelligence, medical devices, and much more.