INTRODUCTION
The animal health industry is expanding at a combined annual growth rate (CAGR) of 6.3% per year, and global sales are now projected to be $67.56 BN by the end of 2026.1 This growth lends itself to the increasing sales of prescribed and over-the-counter (OTC) animal health products. With the emergence of e-commerce pharmacies and online retail stores, these products have become more readily available to animal caregivers. This widespread distribution encourages higher awareness and brand recognition.
Global digitization has introduced new variables in the end-to-end animal health product journey. These changes include increased awareness, changing preferences, and animal caregivers' increased willingness to make purchases. Changes like these open doors for creative promotions geared toward those caregivers. Communications now target more granular customer personas and focus on promising better health outcomes. Technological advancements have also introduced wearable devices that capture animals' real-world evidence (RWE) data and help researchers understand their vital statistics better.
When an industry experiences such accelerated expansion and evolution, harnessing all available information to make informed business decisions becomes critical. Companies operating in such an environment must stay abreast of all dynamics to stay ahead of the curve. Ensuring process efficiencies and measuring returns are essential to meet desired business objectives. Sophisticated data analytics solutions can help improve the overall customer experience and maximize commercial returns.
Over the past decade, Axtria has partnered with global animal health companies in the commercial analytics and operations space, allowing us to understand their uniqueness and the industry's nuances. As a leader in this area, we have identified three emerging trends for analytics in the animal health industry. This blog elaborates on each of the following three opportunities:
Crediting for e-commerce retail sales

Promotional Response analysis for direct-to-consumer (DTC) advertising

RWE-based data analytics

CREDITING FOR E-COMMERCE RETAIL SALEs
According to Euromonitor International, a global market research company, global pet care sales grew by 8.7% in 2020.2 Categories, including beauty and grooming, pet food, and accessories, benefitted most from the pandemic. A significant chunk of these sales came from the e-commerce channel, the most progressive channel contributing to animal health sales. Euromonitor predicts that almost one-third of global pet care sales will come from e-commerce by 2026.2
While pet care and other segments of the animal health industry benefit from the booming e-commerce channel, the industry also suffers from sales crediting challenges. The elimination of in-person fulfillment of prescriptions and a possible blind spot in identifying the rep for a prescribing veterinarian can expose jarring inaccuracies in the crediting process. E-commerce channels dispatch products across distant zip codes, often delivering a product far away from the veterinarian's prescribing location. In many such situations, the sales get attributed to the purchaser (the animal caregiver) and not the prescriber. This situation breaks the sales crediting process, and the sales representative mapped to the prescriber loses out on credit for the potential sale. Another sales rep mapped to the purchaser's area may get the credit for such a transaction, further complicating the crediting process. Traditionally, the prescribing veterinarians used to fill their prescriptions in-house or recommend a pharmacy in the same zip code to the caregiver, minimizing any scope for sales crediting complications. But the emergence of e-commerce channels has broadened the capacity for such blind spots.
Another issue that arises out of similar complications is "white space." White spaces are areas with no sales rep assigned to them. When a veterinarian prescribes an animal health product from white space, sales crediting challenges can strain the overall process. All sales attributed to white space are credited to the white space but not paid out to a sales rep. Some companies also allocate all vague sales without proper credits to white space, making them into a "sales clearing house."
White spaces are areas that are impossible or impractical to reach by sales reps. These areas often include "no-see" doctors' offices, offices that request no reps visit, and healthcare specialties that require special authorization to access.3
Such complexities provide a significant opportunity for sales analytics to optimize the crediting process. Innovative sales analytics techniques can leverage transactional data to identify the areas that collectively influence a sale. Multiple business rules can work together to appropriate the sales crediting and territory alignment processes. Animal health companies can benefit by partnering with analytics solution providers and strategic partners to optimize their overall sales process and overcome the emerging sales crediting complexities.
PROMOTIONAL RESPONSE ANALYSIS FOR DTC ADVERTISING
Humans are developing closer relationships with their animal companions, pets, and livestock. According to a recent Morgan Stanley report, 70% of pet owners in North America strongly agree that their pets are important family members.4 This observation is testimony to the fact that human caregivers focus on improving the quality and length of their pets' lives. The same report also reveals that human caregivers now view the internet as an essential source of information on pet care. The Morgan Stanley report also shows that the primary demographic owning pets (adults aged 18-34) has the highest willingness to spend on pet care,4 meaning that the elasticity or option of pet spending has tightened. This tendency to view pet wellness as more of a necessity than a choice leads this group of owners to spend more of their disposable income on their pets than other groups spend.
These trends substantially influence DTC promotions from animal health product manufacturers. Animal health companies are capitalizing on this pet humanization by targeting their promotions directly to human caregivers in addition to their primary customers – the veterinarians. Advertisements targeted toward human caregivers can boost OTC product sales and increase human awareness of prescription-based drugs, encouraging them to have guided conversations with their primary veterinarians. Relevant and timely messages to the targeted customer personas can significantly improve sales.
The opportunity to analyze the effectiveness of DTC promotional channels is enormous. When an animal health company increases its investment in a marketing channel, it is critical to assess the persuasiveness of those promotions and evaluate the channel's effectiveness. Calculating the returns on such a marketing investment is crucial, and appropriating the marketing mix to design an optimized channel strategy can significantly improve business returns. Marketing data analytics techniques have the potential to contribute to this area.
RWE-BASED DATA ANALYTICS
The animal health industry is not new to data challenges. Axtria's point of view on the "5 Ingredients For A Successful Launch Of An Animal Health Product" explores the data challenges faced by the industry and explains that these complexities span across:
Unavailability of competitor-level data

Limited data is available on the animal patient population

Lack of national data aggregators

Due to the lack of availability of microdata, animal health companies must be creative with whatever level and scope of data is available to them. For instance, data collected by local sales teams can be structured, streamlined, and aggregated to create an extrapolated view of the marketing landscape. Animal patient populations can be estimated by the saturation of predominant pet owner demographics (adults aged 18-34)4 and animal farms (for livestock animals).
Animal wearable devices are also gaining popularity. These devices track animal health statistics and conveniently report essential observations to animal caregivers. For instance, SMARTBOW, from Zoetis, monitors the rumination and activity of cows to deliver health and heat alerts to prevent, detect, and treat issues.5 The modular smart collar from Scollar comes with a mobile app and a data cloud service, offering a complete picture of an animal's health.6
Data captured by such wearable animal devices are rich in RWE and have immense potential to help humans understand the biological behavior of various breeds. This patient-level data can help them understand the animal's journey through medical treatments, prompting appropriate animal health company interventions and programs to achieve better health outcomes. This data can also help identify disease patterns in animals and help develop treatment options for emerging diseases. Patient-level analytical techniques that use RWE data can contribute significantly to this area.
Complexities in any ecosystem are an opportunity for intervention. Lack of resources, product intricacies, customer volatility, and competitive aggressiveness are common challenges that can be addressed with sophisticated data analytics techniques. The animal health industry, too, provides many opportunities for data analytics. It is essential to stay aware of emerging trends in the global market, changes in customer behavior, technological innovations, and other developments to identify potential opportunities for analytics. Companies can experience transformational success by matching market forces with appropriate analytical solutions.
REFERENCES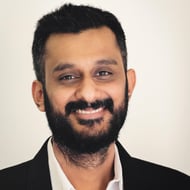 Written By:


Suraj Gupta
Suraj Gupta is a Manager, Marketing at Axtria. He has over 9 years of experience in the analytics and consulting industry, with more than 6 years with life sciences. At Axtria, Suraj has contributed to sales and marketing functions, including business and client development, knowledge management, digital marketing, business intelligence, and content writing. Suraj has an MBA degree in Marketing and a graduate degree in Economics.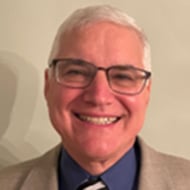 Scott Jacobovitz
Scott Jacobovitz has over 30 years of experience in the life sciences industry, including 15 years in animal health. His expertise includes commercial excellence, marketing, and sales strategy. Currently, Scott is a Director in Axtria's Commercial Excellence practice. Scott has an MBA from Seton Hall University and is a certified PMP.